Tizen is an open-source operating system which is built by Linux and backed by the big brand names such as Samsung and Intel. Tizen software development kit (SDK) enables developers to use JavaScript and HTML5 for creating apps that are capable of running on multiple devices. The OS thus empowers them to extend mobile apps beyond smartphones and use them to power up cameras, smart TVs, in-vehicle devices, wearable devices, and more. It is acclaimed for a rich set of features and functionalities which makes it flexible, scalable, and user-friendly.
At OrangeMantra, we are a leading application development partner that holds expertise in this futuristic platform. Our team has professional Tizen developers who are capable of creating progressive Tizen applications which enable your devices to perform exceptionally. We blend an in-depth knowledge of Tizen SDK with strong domain experience to deliver result-oriented and dependable Tizen app development services.
Why Tizen?
Explore The Benefits Of Tizen

Open Source
This Linux-based platform is open-source, giving developers the flexibility to tweak the apps according to their needs

HTML-Based
Being an HTML5-based OS, Tizen allows shorter development cycles and lower costs for developing apps

Cross-Device Capability
The OS is compatible with a variety of devices, from smartphones to wearables, laptops, in-vehicle devices, and more

Flexibility
Tizen apps can be easily adapted according to changing needs as the OS is exceptionally flexible in nature
Our Service Offerings
We offer a complete range of services for businesses that want to leverage the power of Tizen for creating innovative applications with a new concept. We develop Tizen apps for diverse requirements.

Tizen Business App Development

Tizen e-Commerce App Development

Tizen SDK for wearables

Tizen Game Development

Tizen Education App Development

Tizen Multimedia App Development
Why Choose Us For Tizen Application Development?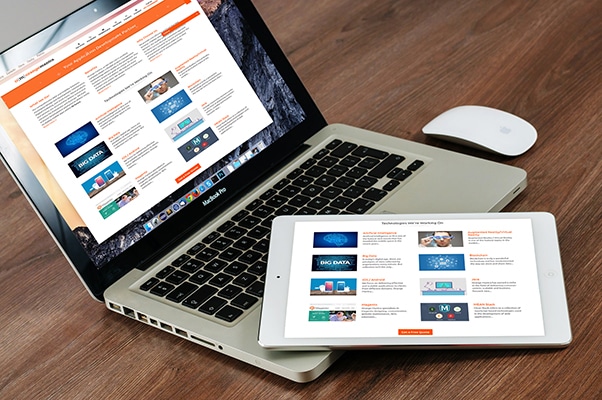 We bring innovative Tizen apps for smartphones, tablets, laptops, wearable devices, and more
Our seasoned team of Tizen developers has an extensive skill set in this innovative operating system
We have a rich domain experience, with a number of successful Tizen apps developed by us
A client-centric approach that focuses on custom solutions makes us an ideal technology partner
We believe in upholding the highest quality standards which we have set for ourselves right from the start
Our efforts are focused on delivering projects on time, yet not compromising on the service quality
We bring flexible hiring models to engage developers on an hourly, part-time, or full-time basis
Our expert team is available 24 by 7 for extending seamless support for Tizen apps
Want to avail futuristic Tizen apps for your business?
Client's Testimonials
OM team did a great job. The problem has been completely solved in a short time! I liked the regularly communication so I was always informed about the working status and the next steps. Thank you again!.
Christoph
We have been working with OM since mid-2015 now and they have been a trusted partner for us. Till date, they have delivered three projects for us and the fourth one is in process. Everybody, from the talented developer team to the top management professionals, has been thoroughly dedicated and helpful. I also had the opportunity to be at the Gurgaon office on my last visit to India. Vinit and his team are passionate people who look for mutual growth. I am impressed guys!
Louis
Orange Mantra offers highly skilled professionals, whether it is about development or design. They designed my e-commerce website and got us impressive results. We are pleased with their approach- effective, responsive, well managed, the team always delivers what is needed and does it well in time. It's a pleasure to work with Orange Mantra team.
Omair
They are very sharp and they really understand their work, very patient and understanding. I would recommend OrangeMantra to anybody with serious project.
Isaac
OrangeMantra has a good PHP developer' s team and I enjoyed working with them. Communication and responsiveness were top-notch and his skills were reasonably strong. In any case where the work was beyond his ability, they were very forthcoming and we worked well as a team to find additional freelancers to support the core work. I enjoyed working with Orange and will likely have additional jobs for him in the future.
Cristiano
This has by far been our best experience on oDesk and we are glad we made the right decision by hiring OrangeMantra guys for our eCommerce website. The team was super responsive over Skype, there design skills were beyond exceptional and their professionalism was high class. I would continue to work with OM for future projects…well done guys!!!
Mick
OM has turned out to be a great technology partner for my business. I have been taking their services for the last 5 years. They have developed high-quality mobile application and website for my business. The team has also been maintaining it with regular updates as and when needed. I trust them fully as they have always delivered the best solutions in time.
Brad
We partnered with Orange Mantra several years ago, and have found it to be the most amazing service provider. The team is thoroughly professional and the support they provide is unsurpassed. They simplify complex technical issues so that we can understand them and think of a solution together. They are responsiveness and knowledge is impeccable too. Every single interaction with Orange Mantra is a positive experience.
Adam
Team excels at quickly learning systems. They picked up my existing AngularJS project, and extended its capabilities in a matter of hours. Amazing!
Bryan
Professionalism, flexibility, talent that can be trusted. I am extremely pleased with Vinit and the team. I am looking forward to work together again hopefully with bigger and better projects. Thank you so much guys!!!!
Omer