Our teams are working remotely to meet your tech requirements promptly – Contact us Today !
Tizen is an open-source operating system which is built by Linux and backed by the big brand names such as Samsung and Intel. Tizen software development kit (SDK) enables developers to use JavaScript and HTML5 for creating apps that are capable of running on multiple devices. The OS thus empowers them to extend mobile apps beyond smartphones and use them to power up cameras, smart TVs, in-vehicle devices, wearable devices, and more. It is acclaimed for a rich set of features and functionalities which makes it flexible, scalable, and user-friendly.
At OrangeMantra, we are a leading application development partner that holds expertise in this futuristic platform. Our team has professional Tizen developers who are capable of creating progressive Tizen applications which enable your devices to perform exceptionally. We blend an in-depth knowledge of Tizen SDK with strong domain experience to deliver result-oriented and dependable Tizen app development services.

Open Source
This Linux-based platform is open-source, giving developers the flexibility to tweak the apps according to their needs

HTML-Based
Being an HTML5-based OS, Tizen allows shorter development cycles and lower costs for developing apps

Cross-Device Capability
The OS is compatible with a variety of devices, from smartphones to wearables, laptops, in-vehicle devices, and more

Flexibility
Tizen apps can be easily adapted according to changing needs as the OS is exceptionally flexible in nature

Tizen Business App Development

Tizen e-Commerce App Development

Tizen SDK for wearables

Tizen Game Development

Tizen Education App Development

Tizen Multimedia App Development
Why Choose Us For Tizen Application Development?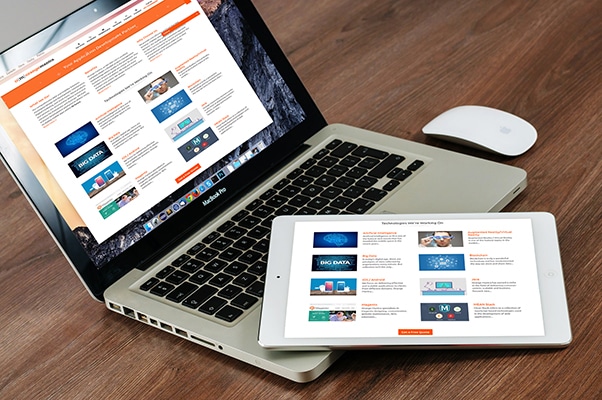 We bring innovative Tizen apps for smartphones, tablets, laptops, wearable devices, and more
Our seasoned team of Tizen developers has an extensive skill set in this innovative operating system
We have a rich domain experience, with a number of successful Tizen apps developed by us
A client-centric approach that focuses on custom solutions makes us an ideal technology partner
We believe in upholding the highest quality standards which we have set for ourselves right from the start
Our efforts are focused on delivering projects on time, yet not compromising on the service quality
We bring flexible hiring models to engage developers on an hourly, part-time, or full-time basis
Our expert team is available 24 by 7 for extending seamless support for Tizen apps
Want to avail futuristic Tizen apps for your business?
Client's Testimonials
"OrangeManta has always been very helpful and quick in response to our requests. We highly recommend them to anyone who is looking for a reliable partner to help you build your website or online store."
- Arthur
Working with OrangeMantra has been a great experience. We were struggling with a niche staffing requirement and finding the right person to fill the position was a big challenge. Thanks to OrangeMantra's persistence, we were finally able to get a perfect match.
I am really happy with their services. Their recruiter was interested in understanding my requirements because she wanted to give me just the right resource. The best thing is that being an IT company themselves, they are good at understanding Great communication, no wastage of time and money!
I approached OrangeMantra for managed staffing last year and I was thoroughly impressed. The quality of candidates they connected with me was exceptional. The recruiter team deserves to be commended for their follow-up communication. I would definitely recommend OrangeMantra to everyone.
test