Our teams are working remotely to meet your tech requirements promptly – Contact us Today !
Shift Your Brick-and-Mortar Grocery Store to a Mobile Platform
Gone are the days when people used to prepare long grocery lists of their day-to-day essentials and visit the nearest grocery stores to shop in the market. Today, with everything happening at fingertips, people prefer saving time and shop groceries online without any hassle. With doorstep delivery, online grocery app development has transformed the way people used to shop for groceries.
In today's digital era, it has been observed that the number of downloads for grocery ordering apps is rising exponentially. The rising demand for online grocery shopping has completely shocked the industry. While witnessing the growing demand for online grocery shopping, grocery store managers are now shifting from their brick-and-mortar grocery stores to an online grocery store.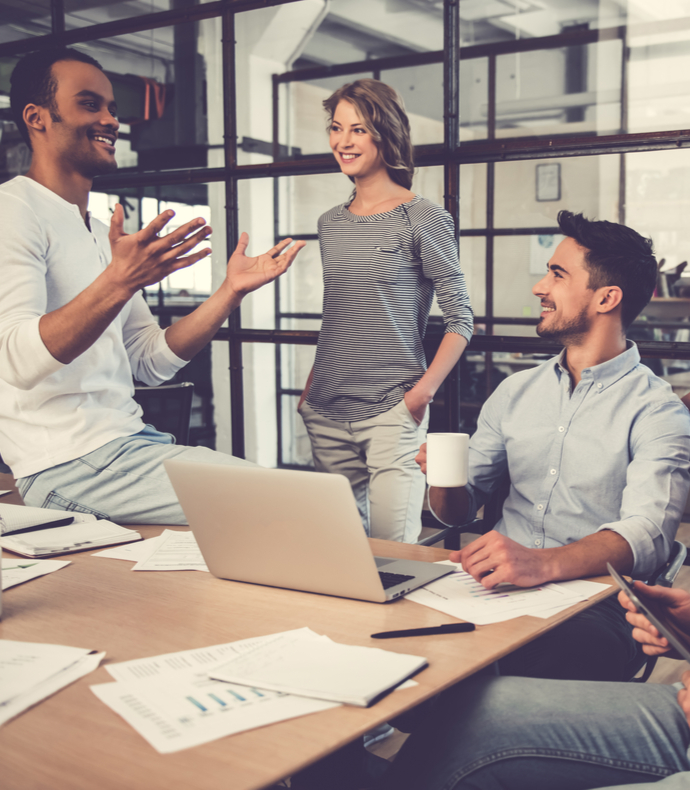 Grow Your Grocery Business with Our Innovative Grocery App Solutions
We are a one-stop solution for all those grocery store owners who want to take their grocery business a few notches higher. We have a mélange of highly-skilled and well-versed grocery app developers, who design grocery mobile apps in a unique way. With their esteemed years of experience and vast knowledge, our top-notch app developers have delivered fully-functional and feature-rich grocery apps to our clients to enhance the shopping experience of the consumers. We also offer ready-to-use grocery delivery apps just like the prominent grocery delivery apps like BigBasket, Grofers, and Instacart.
With the help of grocery online apps, people now can buy groceries from the comfort of their homes. Over the years, we have acquired a proven track record of 100% customer satisfaction with our top-of-the-line grocery app development services.
Single Grocery Store
Sell your store goods directly to your loyal grocery shoppers through App and grow your business.
Grocery MarketPlace
We empower startups and aggregators with a feature-rich grocery app like BigBasket, Instacart, or Grofers for online grocery shopping.
Grocery Chain
Leverage a mobile platform to provide a one-stop grocery shopping across all your stores and manage everything from one single dashboard.

Native Apps
We build intuitive Android and iOS apps to facilitate shoppers to buy groceries online.

Easy Onboarding
Our app lets your customers get started quickly using email and social logins.

Browse Products
Allow your customers to choose from a wide range of food and grocery products with detailed product descriptions.

Quick Search
Our apps come with a quick search facility to enable your customers to find items with intuitive search, filters, and sorting.

Multiple Payment Options
We integrate multiple payment options to let you shoppers pay the way they want.

Order Tracking
Our grocery delivery apps come with live tracking and notifications to keep your customers informed of the current status of their orders.

Schedule Delivery
Customers will have the liberty to choose a suitable delivery time to receive their orders.

Re-Order
Customers can save a lot of time by quickly repeating orders from their order history.

Push Notifications
Alert your customers about special deals, price drops, order status, and other relevant updates.
Offer Section
Provide a dedicated section for customers to browse the latest deals and discount offers.

Manage Settings
Gain better control with profile management, addresses, payment details, notifications settings.

Feedback & Ratings
Allow your shoppers to give ratings and feedback about their shopping experience from your grocery business.

Dashboard
Manage all aspects of your grocery business from a single dashboard.

Manage Stores
Our grocery app lets you run and manage multiple stores in one place.

Assign Managers
Assign managers to your grocery stores for more simplified and streamlined store management.

Assign Orders
You can assign new orders to your stores manually or automatically.

Track Orders
Track and manage your order placed and their fulfillment details.

Manage Customers
We provide a single platform to view and manage all your registered customers.

Manage Payments
Add your payment details to your app and start receiving payments for every online grocery sale.

Manage Offers
Create and manage the availability of new offers, discounts, or deals.

Manage Feedback
See what customers are saying about your grocery delivery service and make improvements if necessary.

Manage Notifications
Use our app to manage push notifications, email, and SMS alert settings for both customers and store managers.

Reporting & Analytics
Gain deeper insights and analytics to see where you stand and how you can grow your online grocery business in a smarter way.

Manage Listings
Our easy-to-use grocery apps allow you to create product listings, add product pricing, quantity, and other inventory details.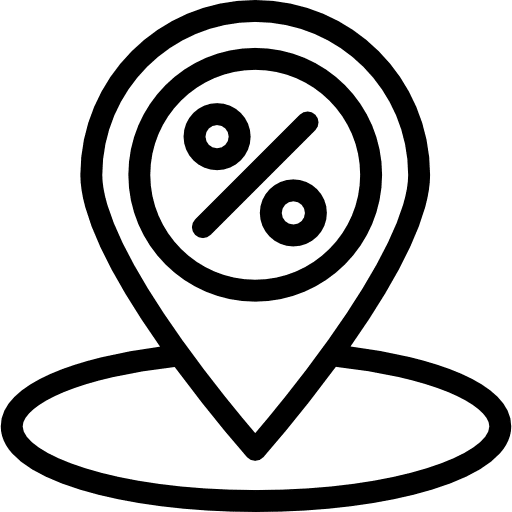 Find Stores
Allow your customers to explore and purchase products from a specific store.

Store Locator
Help your customers to discover stores on a map for easy navigation.

Store Pickup
Our apps facilitate easy online orders and pickups from a nearby store.

Website Ordering
You can also allow your customers to buy products through a web app.

Customer Support
Resolve user queries with ease by integrating customer support service.

Inventory Management
We can help you integrate your grocery delivery app with an inventory management system for improved efficiency.

Change Location Options
Our grocery apps can help your customers to change their locations when they're traveling.

Logistics Integration
Empower your doorstep grocery delivery operations with third-party logistics integration.

Dedicated User Interface
We provide store managers with a dedicated web interface to manage orders efficiently.

Order Notifications
Get real-time order notifications every time you receive a new order.

Dispatch Order
Store managers can dispatch orders from their store for doorstep delivery.

Order Status & Tracking
Track all your orders right from receiving new orders to processing to order fulfillment.

Manage Store Inventory
Allow your store managers to view and manage their store inventory and pricing.
What Makes Us Renowned in Grocery App Development Solutions
We have delivered successful grocery delivery apps for several clients and achieved a fantastic track record of 100% client satisfaction with our world-class grocery app development services. Are you looking to build a robust online grocery shopping platform? We will be your perfect digital solution partner.
White Label Grocery Apps
Customize your grocery app according to your brand with bespoke features, integrations, and enhancements that will add value to your grocery business.
Cost-effective App Solutions
Save your valuable time and money with our cost-effective grocery app solutions that will get your business started within the shortest time-frame.
Multi-model App Solutions
We hold expertise in building custom grocery apps for all grocery business models whether a single store, marketplaces, or multi-vendor businesses.
Third-party Integrations
We can enhance the functionality of your grocery apps by integrating third-party inventory management software, logistics, and more.
Global Reach
We can help you reach a global audience by creating clones of Grofers and Instacart grocery apps with multi-language and currency support.
Multiple Payment Integration
Our app solutions come with built-in support for all the popular payment gateways like PayPal and other payment options of your choice.
State-of-the-art Technology
We employ cutting-edge technology to build robust grocery apps that will scale your grocery business with ease and help you grow.
User-friendly
Our app solutions deliver intuitive app experience for your customers and simplified business management.
Quick Launch
Don't spend big bucks on building grocery apps from scratch. We also offer pre-built grocery app solutions to get you started without any unwanted delay.

Frequently Asked Questions
The development cost of grocery delivery apps depends on various factors. Primarily the cost of grocery app development depends on the number of platforms you want to target, features, and third-party integrations you want to have, country and experience level of the developer. You may get in touch with experts who will give you a proper estimation as per your project requirements.
Absolutely. Our expert grocery app developers can build clones of some of the widely used grocery apps around the world like Instacart, Grofers, BigBasket, and many more. We also provide tailored grocery app solutions to meet your unique requirements. You just have to select the design, features, and integrations, and we'll do the rest for you.
We provide both custom and SaaS-based app solutions so if you choose a custom solution, we will transfer the source code to you after the project completion.
test