Our teams are working remotely to meet your tech requirements promptly – Contact us Today !
Uber-type on-demand app for diverse services
Developing an overall on-demand services provider application (for services such as cab service, grocery, food delivery, courier, handyman, etc)
Objective
The objective was to develop an innovative mobile and web applications for meeting the needs of today's on demand businesses. On-demand solutions have the potential to integrate multiple revenue-generating source and to build the brand that everybody wants. Our solution and services ran the entire spectrum of what a modern on-demand business could need from the gamut of technology.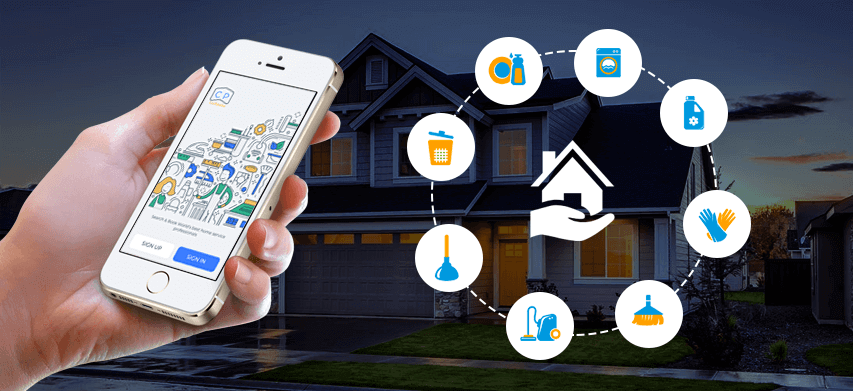 Challenges
The business model requires custom mobile applications and web based platforms; so an excellent understanding of the industry was inescapable. A fast loading application was needed, with no technology failure at any cost. Creating multiple user acquisition channels was another challenge. The client needed an assurance that the app would generate desired revenues without having high maintenance costs
Approach
Our approach was focused to develop, design and deploy an on-demand app solution for the client by developing a platform for different industries like food, transportation, housework, medical consultation and many other industries. We leveraged properly configured software to implement the project.
Created a dedicated multi-technology team for the client
A daily scrum meeting of team with client through video conferencing was a part of the process
VPN (Virtual Private Network) was set for developers to access the client's environment
Result
The solution performed well and client was very happy with our work
The application brought tremendous improvement in the operational efficiency of the client's business
There was enhancement in customer satisfaction as well
Application is running smoothly with 24 * 7 support and maintenance by us
test