Our teams are working remotely to meet your tech requirements promptly – Contact us Today !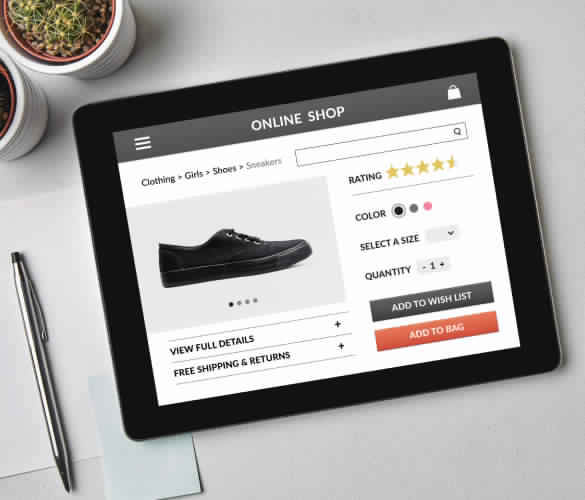 Headless eCommerce for Immersive Shopping Experiences
Headless eCommerce development completely separates the frontend of an online store from the backend. The separation makes the frontend lightweight and more content-driven. Captivate website visitors and shoppers with an intuitive online commerce experience.
WooCommerce uses Rest API capabilities of WordPress to enable the seamless separation of frontend from the backend database. eCommerce developers can easily build customized headless commerce solutions according to your business-specific needs.
We have a team of experienced eCommerce developers and tech specialists. With more than a decade's experience of building flawless eCommerce solutions, we're poised to build the right solution for you. We are India's one of the most trusted eCommerce development companies.
Problems in the Traditional eCommerce Development Approach
Template-based design
The traditional approach to eCommerce development requires developers to work with specific template files for creating functionalities. This restricts the use of advanced software development tools such as React JS, Angular JS, and Vue JS.
Frontend development restrictions
The traditional eCommerce development method doesn't give frontend developers full freedom to create a user-friendly interface. They need to rely on the backend development team to use the capabilities of frameworks like PHP and WordPress.
Accumulation of legacy code
The use of third-party extensions and plugins further makes code more complex. The code usually becomes non-expandable. Developers might have to give up customization and limit their coding possibilities.
Database dependency
The performance of a traditional eCommerce usually depends heavily on the intricate structures of backend databases. This could slow down the site and create an inferior shopping experience for end-users.
Advantages of Choosing Headless WooCommerce
The headless commerce approach enables you to leverage the most advanced software development tools. It results in an online commerce solution that is superior in every aspect. Be it performance, design, or content presentation, headless is better in everything.
Our Headless WooCommerce Portfolio
We have helped many new businesses launch their products in the digital space within their budget. From technology-driven startups to traditional retail businesses, we have built feature-rich eCommerce solutions for businesses of all sizes and kinds.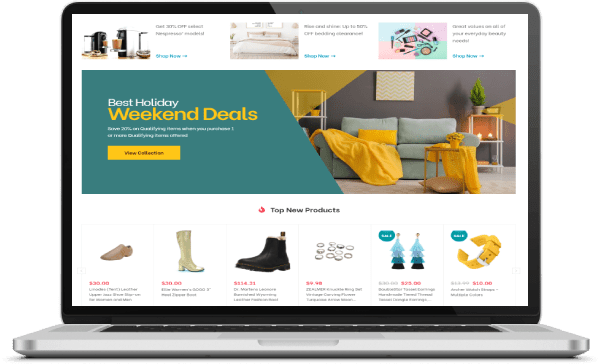 What Clients Say
"We wanted to go digital with our newly-launched fashion retail business. The budget crunch was a challenge. But OrangeMantra built an impressive eCommerce solution within our budget. Thankful to the team."
– Co-founder of a fashion retail startup
"OrangeMantra's eCommerce team developed a headless commerce solution for our existing website. It significantly increased our traffic and conversion rates. Customers are just loving the smooth shopping experience offered by the headless WooCommerce site."
-Managing director at a cosmetics company
Frequently Asked Questions
Want to build a Headless WooCommerce website?
test