Our teams are working remotely to meet your tech requirements promptly – Contact us Today !
Why You Need Salesforce Managed Services?
A growing number of small and large enterprises alike use Salesforce. And the applications of the software platform are not limited to just CRM anymore. From sales and marketing to eCommerce, analytics, and beyond – Salesforce is everywhere. Salesforce requirements and usages of every business are unique. And that's why it's not easy to ensure optimal efficiency without having Salesforce expertise.
We are here to be your helping hand when it comes to managing your Salesforce efficiently. Having spent years building and managing Salesforce solutions, we know how to extract the best from the platform. We offer end-to-end Salesforce managed services – from Salesforce implementation strategy to development, deployment, and training.
Talk to Experts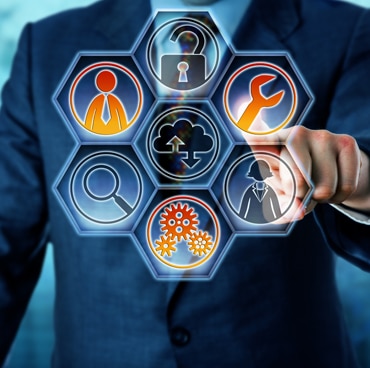 Salesforce Managed Services from OrangeMantra
Our managed services are designed to meet the specific needs of all kinds of businesses – from early-stage startups to well-established corporations.
Salesforce strategy & planning
Whether you're stuck in setting specific business goals or confused about technical aspects of enterprise software applications, we are here to help. We'll guide you to create a roadmap and achieve business goals.
Salesforce system enhancement
Salesforce is an incredibly dynamic cloud-based system. If your software ecosystem doesn't evolve, you cannot get the desired performance. Let upgrade and optimize your Salesforce solutions.
CRM migration to Salesforce
We help quickly migrate to the world's best CRM platform without facing any disruption or losing data. Move to Salesforce and transform your businesses with cutting-edge enterprise software features & functionalities.
Salesforce integration & updates
Real-time synchronization, flawless updates, and efficient API integration for all your needs. We also assist you in monitoring, troubleshooting, upgrading functionalities of your Salesforce system.
Salesforce admin assistance
Our admin assistance services include routine tasks, monitoring the Salesforce cloud environment. We provide dedicated resources that support you to accelerate growth by smartly managing different areas of business.
Salesforce analytics & reports
Salesforce offers advanced data analytics and dashboarding capabilities. We help you get a useful overview of your business process and operations through deeper insights provided by data and business analytics.
Why Choose OrangeMantra as Your Salesforce Solutions Partner?
Despite the industry's unmatched dynamism, we have stayed focused on one thing throughout our two-decades-long journey: accelerating clients' business with innovative tech solutions.

Salesforce expertise
Our Salesforce experience spans across virtually all major industries, from food to healthcare and from automobile to fashion. The development and maintenance experience enables us to find the best solution for every kind of requirement.

Reliable technology vendor
In our two-decades-long software development and maintenance journey, we have helped hundreds of businesses overcome technical challenges. Business managers and entrepreneurs around the world trust our services.

Industry-leading clients
We work with some of the most renowned global brands. This experience helps us stay at the frontier. Our Salesforce solutions help top players in industries like food, FMCG, automobile & entertainment.

Results-driven processes
We have always stayed laser-focused on helping clients achieve the business goals with the right strategy. Our results-driven approach has helped hundreds of clients achieve new milestones.

Globally trusted name
Our quality-focused services and results-oriented solutions have helped us earn global recognition. Besides, multiple rating agencies and consulting firms have selected us as one of the top software and IT solution providers.

Process-driven approach
Whether it's software development, tech support, consulting, we always follow a predefined process for everything. This approach not just helps us avoid surprises but also ensure timely delivery with uncompromising quality.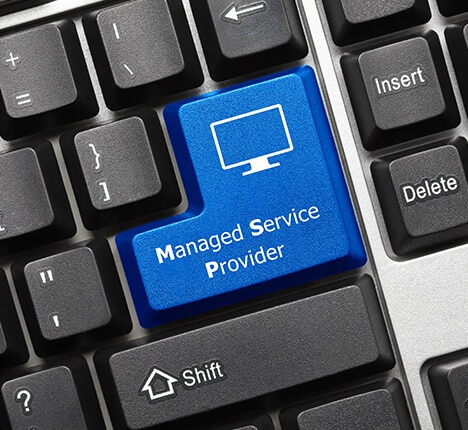 Who Needs Salesforce Managed Services?
The requirement for choosing managed Salesforce services may arise from an array of different business circumstances. No matter what kind of Salesforce service requirement you have, we got you covered.
Businesses or companies equipped with Salesforce but lack expertise to efficiently use the CRM platform.
Organizations that lack deeper understanding and best practices associated with Salesforce.
Enterprises that want to take their Salesforce ecosystem to the next level and use advanced capabilities.
Salesforce users who have a small team of admins and need technical support for customization, integration, etc.
Teams requiring bug fixing, performance enhancement, training, and many other things.
Our Salesforce Managed Services Portfolio
We work with clients from all major industries, including automobile, food, fashion, entertainment, and manufacturing, among others. Our Sales managed services helped the clients reach their business goals faster.
View full Portfolio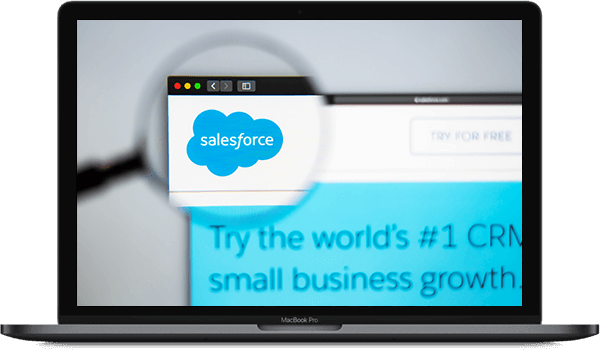 What Clients Say
OrangeMantra is a great technology partner. They automated our sales and marketing processes by optimizing the Salesforce CRM solution. Generating leads and connecting with customers have become easier.
-Head of sales & marketing at a fashion retail brand
Choosing this company's managed services turned out to be an incredibly beneficial decision for us. Our customer relationship managed, sales, and other areas improved visibly. Grateful to the OrangeMantra team.
-Senior business process manager of a footwear company
Frequently Asked Questions
Looking for a trustworthy Salesforce managed service provider?
test