Our teams are working remotely to meet your tech requirements promptly – Contact us Today !
Real classroom-like experience with
software-powered learning platforms
Virtual classrooms are digital replicas of traditional classrooms or training centers. The instructor teaches and students learn in real-time using a software application connected via the internet. These digital learning platforms feature all the basic elements of a traditional classroom. Be it interactions between students and the teacher or conversation among students, the platform enables everything. Instructors can also use a whiteboard for teaching as they would do in a traditional classroom.
The virtual classroom software is equipped with features like video conferencing and live chat to create an immersive learning experience. Instructors can use multiple communication tools, open discussion forums, and share multimedia content, among other things.
We offer custom-built virtual classroom solutions and online teaching software for coaching institutes, schools & colleges, individual instructors, and corporate trainers.
Key Advantages of Using Virtual Classrooms
Virtual classrooms are the best alternatives for education service providers and higher education institutes when traditional classes are not feasible. The digital learning infrastructure creates a highly engaging experience both for both learners and instructors. Virtual classrooms offer wide-ranging benefits.

Engaging teaching/learning experience
Virtual classrooms enable you to minimize disengagement by integrating interactivity features. Encourage the participants to actively engage in a class/session through LMS capabilities. Add features like questionnaires and gamification to enhance interaction.

Instant video conferencing
The virtual classroom platform features video calling tools such as Skype and Hangout built-in on the software. This enables students or trainees to quickly participate in an ongoing video conference. Instructors can easily create video conferences.
Assessment and insights
With virtual classroom software, instructors can evaluate the performance of learners with incredible precision. They can track the engagement levels of students and evaluate performance in tests using a timer and other features.

Recording and storage capabilities
Users can record live classes to watch later. Recording capabilities also create a backup of all the classes and training sessions. Recorded classes become useful materials for learners who find certain topics difficult to understand.
Main Features of Our Virtual Classroom Solutions
Be it quick and easy user signup or an incredibly engaging learning experience, our virtual classroom solutions stand out from others in many ways.
Seamless integration
We ensure the smooth integration of the virtual classroom solution into your existing software infrastructure. Integrate your virtual classroom into an existing digital education platform, LMS, or CMS.
Efficient administration
Have full control over how your virtual classroom operates. Give access to information according to your choice. Conduct, schedule, and manage classes without any hassle.
Record live classes
One-click record of every live session creates a backup of lessons. Share the recorded videos with learners or on social media for better cross-platform engagement.
Engage learners & instructors
Interactive features, live chats, and gamification enable the learners and instructors alike to engage in the session. We let you select the interactive features according to your needs.
Learning on the go
We also build virtual classroom mobile apps according to your requirements. Let learners attend live sessions on the go using their mobile devices. This ensures that registered learners can attend classes from anywhere they want.
No downloaded needed
The web version of the solution enables learners to attend virtual classes by installing any app. It makes the experience hassle-free and attracts more participants to the online classes.
Our Digital Learning Solutions Portfolio
From custom e-learning solutions to virtual classrooms and AR/VR-based digital learning, our digital learning solutions cover a full spectrum. Being a pioneer in digital transformation services, we can meet every demand promptly and efficiently
View full portfolio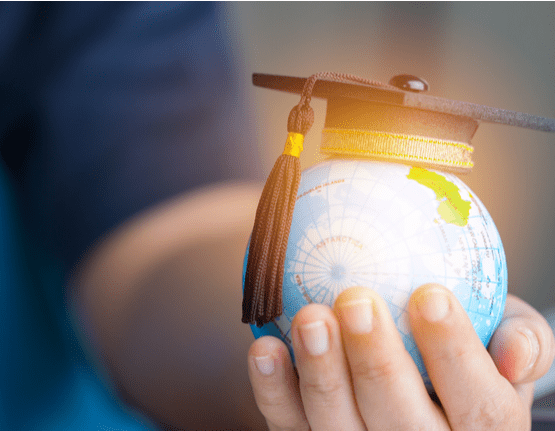 Our coaching institutes were completely shut following the virus outbreak. We contacted OrangeMantra with urgent requirements for a virtual classroom solution. They built an incredibly efficient solution in record time. We are grateful to the team.
– MD of a coaching institute network
OrangeMantra developed a feature-rich virtual classroom software for our professional training service company. We work with HR departments across industries. The virtual training center software completely changed the way we operate and collaborate.
– CTO of a corporate training provider
Frequently Asked Questions
A virtual classroom is an online teaching and learning platform. Instructors and students can present course materials, engage, and interact with one another, and work in groups together. A virtual classroom takes place in a live, synchronous setting, which makes it stand out from other digital learning platforms.
Some of the most striking advantages of virtual classrooms are:
Offers personalized learning experience.
It makes long-distance learning easier and effective.
Enhances collaboration and communication.
Real-time teaching and interaction.
Effective time management.
Gives students and teacher a global exposure.
The costs of developing a virtual classroom solution depend on various factors. Design complexity, development time, and key features, among others, play an important role in calculating the cost. OrangeMantra offers personalized virtual classroom solutions at a competitive price.
test