Our teams are working remotely to meet your tech requirements promptly – Contact us Today !
WooCommerce Progressive Web Apps for Advancing Your eCommerce
A PWA uses the most advanced web and mobile app compatibilities to make the most evolved form of software applications. It's like a website built on web technologies but looks and feels like an app. PWAs leverage the limitless web ecosystem, plugins, and the development community. Deploying and maintaining a PWA is usually easier when compared with native apps.
Progressive web apps take advantage of a mobile app's characteristics. The deployment of a PWA results in improved user attention and higher conversion in eCommerce. And you can achieve this without the complications of managing a mobile app.
Our team web developers, app specialists, designers, and software testers work in concert to build exactly the WooCommerce PWA you need. We rely on the most advanced web compatibilities, flawless APIs, and captivating designs to build the best-in-class PWAs.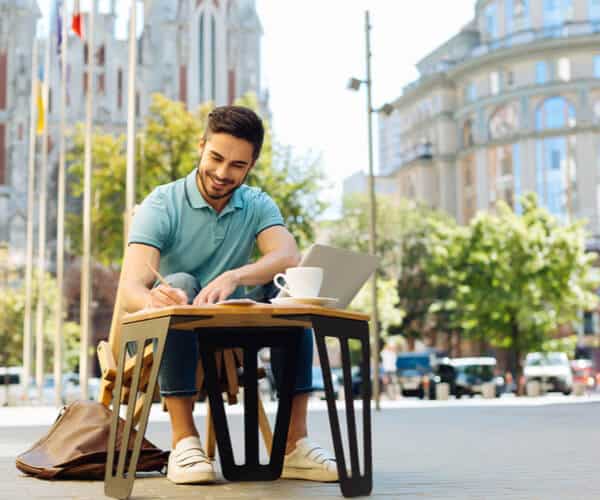 Key Benefits of Progressive Web Apps
In the case of a native app, the user must first find an app store to install it. Then they need to install and open it. The more steps a user has to complete to use an app, the higher the chances of abandonment. Progressive apps efficiently solve this problem. As soon as the user finds a PWA, they can instantly start using it. There are several other benefits of WooCommerce PWA development.
1

Cross-platform capabilities

By design, progressive web apps must work seamlessly on all devices and enhance progressively. They take advantage of the functionalities available on the user's device.
2

Easily discoverable

Technically a progressive web app is more like a website. So, search engines can index them, and users find them easily on the web. This is a key advantage over native apps.
3

Highly responsive

The UI of a progressive web app must perfectly fit in the device's form factor and screen size. Hence the apps create a completely responsive user experience in all devices.
4

App-like look & feel

PWAs look like a native app in most functional aspects. They are built on the application shell model. They use minimal page refreshes which provide an app-like user experience.
5

Connectivity independent

Progressive web apps are not dependent on the internet connectivity of the device. Since the app is installed on the device, users can access it even when the device is offline.
6

Re-engageable channels

Mobile app users are more likely to reuse their apps. Progressive web apps are built with the same concept. They feature capabilities like push notifications to boost engagement.
Our WooCommerce PWA Development Offerings
We offer a complete range of WooCommerce progressive web app design, development, and maintenance services.
Custom WooCommerce PWA Development
We build personalized WooCommerce progressive web apps per the specific need of your operations. The web apps are designed and developed to attract more users.
WooCommerce Website to PWA Conversion
We can seamlessly convert your existing eCommerce website to a personalized progressive web app. Using an array of web development tools, we convert your online store without losing any data.
WooCommerce eCommerce Development
We develop WordPress-based eCommerce solutions using a results-driven development approach. Rapidly grow your online business according to changing market trends using WooCommerce solutions.
Progressive Web App Design
Our web designers create look and feel that drive engagement and conversion. Our web design team is known for creating intuitive and immersive experiences that captivate users.
Responsive Web App Design & Development
Responsive design and development boost engagement. Our web apps offer incredible consistency and responsiveness across browsers, operating systems, and devices.
WooCommerce PWA Maintenance & Support
You don't have to deal with any performance issues or downtime. Our trusted support services are always there to help you. The support team stays on their toes to promptly resolve all your queries and issues.
Our WooCommerce PWA Portfolio
We have helped many small, medium, and large businesses launch their products in the digital space and expand reach. From technology-driven startups to traditional retail businesses, we have built feature-rich eCommerce solutions for a diverse clientele.
View full portfolio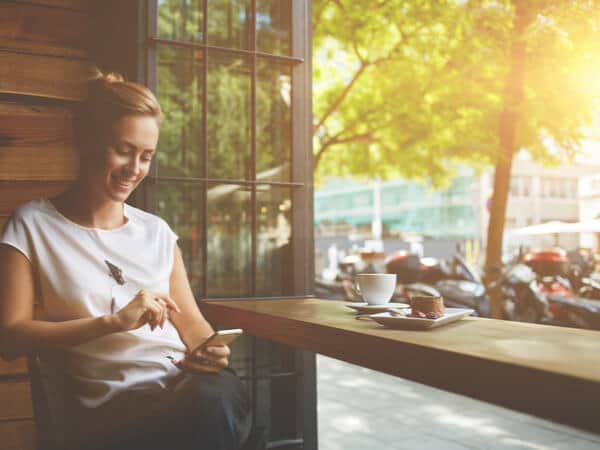 What Clients Say

OrangeMantra's WooCommerce PWA helped us to increase engagement and conversion rates. The solution we deployed is great both in terms of design and features.
Co-founder of an eCommerce startup

We have been missing these wonderful features of PWAs. Our online traffic and sales have substantially increased after developing a WooCommerce PWA. Thankful to the team OrangeMantra.
Senior management exec at a retail company
Frequently Asked Questions
Progressive web app development is a set of web development practices aimed at making a web application function similarly to a mobile or desktop app. PWAs are simpler and faster than traditional mobile apps, and they can be installed on the user's device.
The costs of building a WooCommerce PWA vary widely, depending on your needs. If you need a simple online store with basic features and storefront, costs are comparatively lower. OrangeMantra develops impeccable PWAs at a competitive price.
There's no predefined time for developing a WooCommerce PWA. It varies widely depending on the features of the website and its design. The best way to know an estimated time is to consult development experts.
Looking for reliable eCommerce progressive web app development services?
test