The power of progressive web apps for eCommerce ⁠— developed and deployed in 15 days
Progress web apps (PWAs) use advanced web capabilities to offer users an app-like experience on the web. PWA eCommerce stores are installable and live on the user's device. The PWA eCommerce solutions offer a completely intuitive experience. PWA solutions give you an array of advantages like re-engaging users with push notification. Besides, incredibly faster loading and seamless navigation increase the chances of conversion and sales.
With PWA for your eCommerce website, you give the customers a consistent and truly mobile-friendly experience. This helps you to keep your customers in the store for a longer duration. Longer the engagement higher the chances of conversion and sales. Our PWA Shopify eCommerce development team is comprised of eCommerce experts, software engineers, app developers, and QA professionals, among others.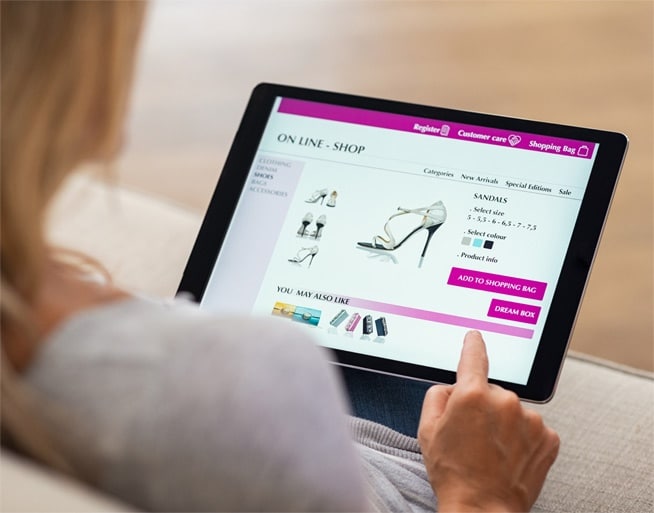 Why Choose PWA Shopify for Your eCommerce Store
PWA Shopify solutions help you engage customers in many ways and dramatically boost your mobile sales.

Ready to install web apps
PWA Shopify automatically converts your site into a ready-to-install app for potential customers all over the world.

Easy product discovery
Potential buyers can find products easily and quickly on PWA Shopify. They just need to click your store icon on their device's home screen.

Seamless access to the store
PWA Shopify enables your customers to install your website without you having to make any customization or changes.

Online selling insights
The PWA eCommerce solutions come with in-built analytics features that enable you to get useful insights into customers' shopping behavior.

Send push notification
PWA Shopify eCommerce enables you to send push notifications to engage customers and increase sales.

Engage with customers
PWA Shopify upgraded eCommerce stores are installed onto the customer's device. It creates an immersive and engaging shopping experience.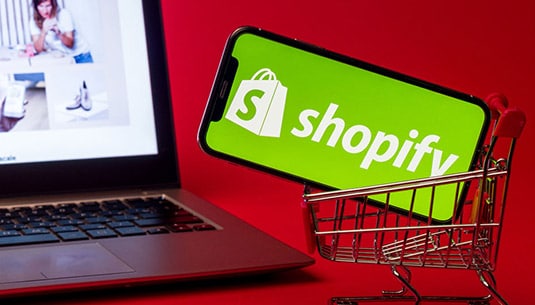 Leverage Headless Commerce with PWA Shopify
By deploying a PWA equipped with a headless CMS, online retailers can create a more efficient, accessible, and future-ready eCommerce platform. Since PWAs are searchable on Google, potential customers can find your PWA the way they find your eCommerce website.
The most striking advantage of using headless eCommerce is the superior performance of your site. Since the headless CMS separates your store's data from the content and user-facing features, the user experience drastically improves.
Main Features of a Progressive Web App
PWAs are web apps that use the latest capabilities of the web to create a native app-like experience for users.
Cross-Platform
PWAs are cross-platform by design. The apps should work seamlessly across all browsers since they're built with progressive enhancement as a core capability.
Highly Responsive
A PWA runs smoothly on all devices, be it a smartphone or a desktop, its architecture ensures responsiveness to all devices.
Connectivity independent
PWAs are not dependent on internet connectivity. Since they're installed on the user's device, the app works even when the device is offline.
App-like experience
The user gets a truly native app experience while navigating through a progressive web. From speed to immersive design, everything feels like an app.
Discoverable on the web
Unlike native apps, you can search for progressive web apps on Google. PWAs are identified as applications and allow search engines to find and index them.
Re-engageable
With a PWA, marketers can easily re-engage customers and prospects using features like web push notifications, a core feature of native apps.
Our PWA Shopify Commerce Portfolio
We have drastically transformed the operations of many online retailers across industries. Be it a design-rich PWA for online fashion retailers or a functionality-heavy app for automobile equipment sellers, our expertise spans across industries.
View full portfolio
What Clients Say
"I wanted to create a smoother shopping experience for my customers on the Shopify online store. Being an independent fashion retailer, I depend heavily on customer loyalty. OrangeMantra built a PWA for my store that helped me to improve user experience in the store."
An Online Fashion Retailer

"After reporting sluggish online sales for consecutive three quarters, we approached OrangeMantra for figuring out a solution. The team thoroughly analyzed our requirements and upgraded the eCommerce platform by creating PWA for the eCommerce website. We are already seeing a rise in engagement and conversions."
Frequently asked questions