Channelise Your Internet Activity Through PHP Development
Stay on the forefront by embracing the appropriate Internet technologies with Orange Mantra. We are a team of PHP professionals with seasoned project managers, designers, and senior PHP Developers who work to deliver a website that expands the interactivity with your imminent customers in order to improve business activities.
We comprehend the absolute need of our clients and have proven excellence in delivering CMS Development, E-commerce websites, Social networking site, Web calendars, Payment gateways, and, etc., based on PHP.
PHP comes with a variety of libraries such as graphics, XML, encryption, syntax based on Perl and C, and, so forth. Thus, it is scalable to write codes, reliable to create multiple web pages, possess favorable features from SEO perspective, and, etc. Further, it offers a high level of security and prevent malicious activities.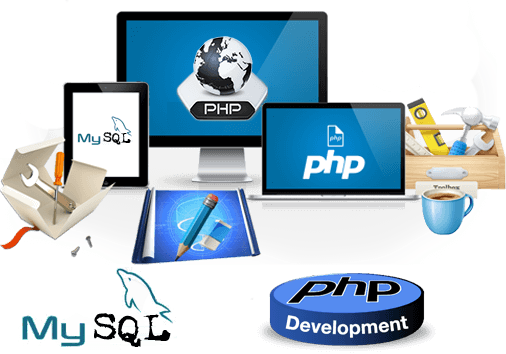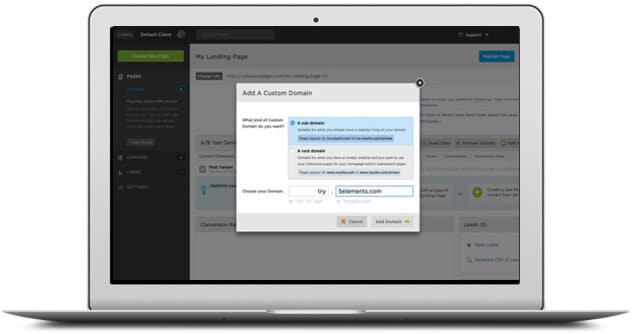 Verticals
Apparel & Retail
Real Estate
Publishing
FMCG
Coaching & Consulting
Healthcare
Social Network
Finance
Being the best PHP Web Service providers in India, our services include
PHP web development
We cater to your business requirements with the best PHP web development in the industry.
PHP based CMS development
We serve you with an unmatched PHP based CMS development adept for your business strategy.
E-Commerce development
We have years of experience in developing feature rich and high performing online storefronts based on PHP.
PHP/MySQL development
We offer an incredibly efficient PHP/MySQL development for your database website with high performance.
Custom PHP development
We customise the website with excellent and beneficial features that completely synchronises with your business value.
Web application development
We are experts in delivering responsive and cross-platform web applications and help your business reach a wide range of audience.
Portal development solutions
We provide the apt solutions for your internal business portal and/or a web portal as per your requirements.
Social Networking Solutions
We provide an effective communication platform to enhance your business focus based on PHP.
Advantages of Availing PHP Application Development Services at Orangemantra
Feature rich and practical website
One may own a website which is feature rich and used aptly for all practical purposes efficiently on PHP.
Fast Data processing
The processing speed is comparatively fast and web applications like Ecommerce, CRM, CMS, and etc., are developed easily.
Easy functioning
It is quick, efficient, and works well with any of the web browser and integrate with any server as well.
Increased efficiency and usability
The PHP based websites and applications perform efficiently and widely used all over the globe.
Compatible with all operating systems
It is platform independent and could be run on all major operating systems like Linux, UNIX, Mac OS and Windows
Easy to integrate with major web applications
Several web applications use PHP as it could be integrated easily with any of the industry one imagines.
Reduces overall cost
PHP is an open source and requires no cost for even update and thus reduces the overall cost of the development phase.
AJAX and Flash Integration
PHP works well with Ajax and Flash and provides improved functionality and highly dynamic websites.
Secure and stable interface
PHP based websites is search engine friendly, works seamlessly on all platforms and operating systems with a secure and stable interface.
To discuss your PHP development requirements.
Client's Testimonials
The quality of the work provided at Orange Mantra was simply superb. They have an impressive kind of response and follow up. They won our trust and confidence and we are eager to work with the talented Android team again.
– Mick
I recommend Orange Mantra's App Store Optimization team for their great work in maintaining and upgrading the mobile application. They were always on time and delivered the desired outcomes.
– Louis
Orange Mantra has a good App developer' s team and I enjoyed working with them. Communication and responsiveness were top-notch and their skills were strong. In case where the work was beyond the ability, they were in preparation and put more hours on work to get the task done on time. I enjoyed working with Orange and will likely have additional projects for them in the future.
– Cristiano
I have only one word to say about Orange Mantra. That is WOW!! Time, Cost, Efficiency, Professional, Cordial are some of the words that strike my mind regarding the App development moments. We are getting a successful number of downloads and are expecting more shortly. All due to their sincere efforts. Thank you Team.
– Omair
OM team did a great job. The mobile app was developed in a short time! I liked the consistency in their way of communication. I was always informed about the working status and the next steps involved. Thank you again!.
– Christoph
The Team excels in fast service. They designed, developed and delivered our android and iOS app within a short duration of time that anyone may not even imagine. It's the result of an amazing team effort.
– Bryan