Digital transformation is no longer confined to big enterprises. In fact, even the startups are as keen about embracing innovative technologies as the established players are. Though this may mean a considerable investment for businesses, they are still willing to take the leap. The key driver behind the decision is the incentive they can get in the form of process modernization, lowered costs, enhanced profits, and new growth opportunities. However big these incentives seem, the route to going digital is full of challenges. The biggest challenge relates to choosing the right set of technologies to get on with your digital transformation journey.
You need to give a good though for planning the journey because going all out with technology adoption is not possible. This applies to smaller entities in particular because they have a smaller budget and innovation should come at a gradual pace for them. Even if you run a big corporation, you need to embrace technologies one by one for gradual but assured benefits. At the same time, it is critical to know all about the latest technologies before you invest in enterprise application development for innovation. Even before knowing about these technologies, you need to understand the components of digital transformation so that you can get started.
What are the core components of digital transformation?
Digital transformation is a holistic journey which should ideally cover every aspect and operation within a business. Let us list the key components of digital transformation: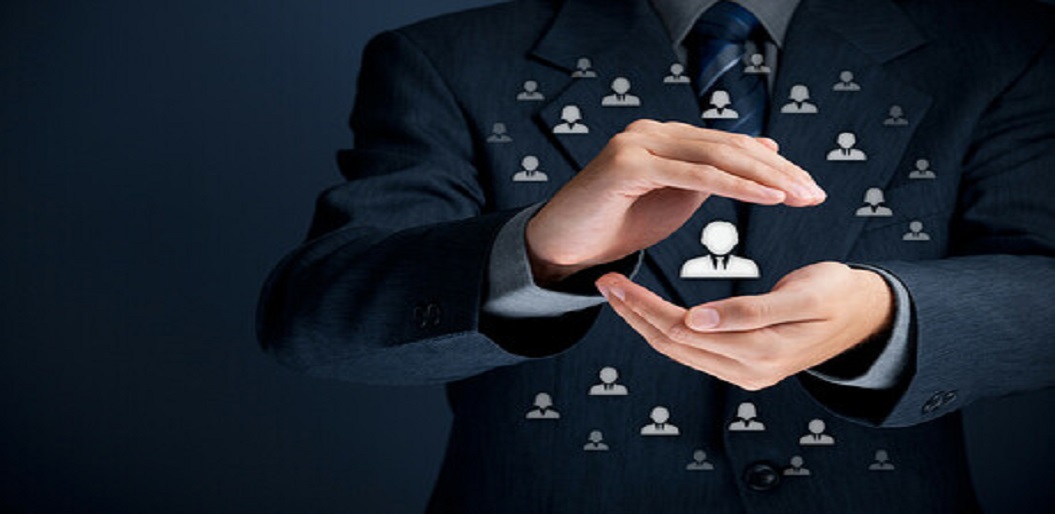 Transforming processes 
If your business is running legacy processes, you may find yourself in a fix sooner rather than later. So process transformations is importantly the first step of going digital. Going paperless does not necessarily mean that your business is transformed. Rather, digital transformation implies that you have implemented technologies which enable completely new processes. In this context, it is important to understand the difference between new processes and new way of doing things. Sending an invoice in new mail, for example, is not a new process but having an Electronic Data Interchange (EDI) system is.
Transforming operations
Operations are the second component of a digital transformation. Like processes, you cannot claim innovation in your business operations just because you have started using the latest technologies to create your product. Consider how the operations would be carried out after you experience transformation. Have only some parts or elements changed or is the change a holistic one? Does the change bring more agility and competitiveness in the operations? Once you answer these questions, you will automatically understand the meaning of transforming operations.
Transforming customer experience (CX)
The third and perhaps the most critical element of digital transformation is the customer experience because after all, customers matter the most for any business. Additionally, this is most challenging aspect because unlike the other two elements, this one is external and less visible. Still, you cannot afford to ignore it because CX transformation has an indelible effect on how your customers interact with your brand and the way they feel about these interactions. Obviously, the customers will be happier to associate with businesses that focus on delivering better experiences over everything else.
What are the digital transformation technologies for futuristic enterprises?
Here is a list of disruptive technologies that your business should be willing to embrace for becoming a digitally-enabled enterprise.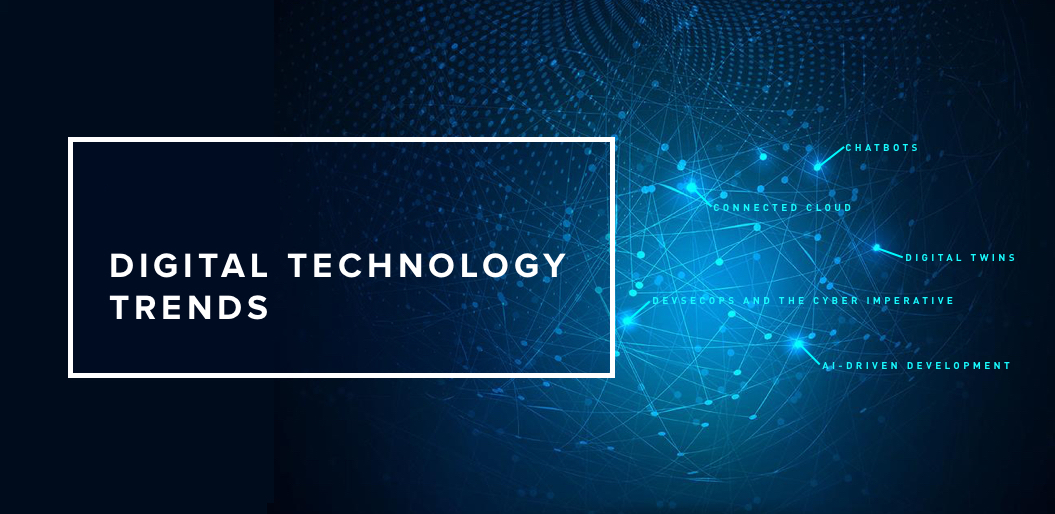 Figuring on the top of the list is the Internet of Things (IoT) as it provides real-time insights into what is going on with their products, processes, operations, and customers. The technology simplifies them all, particularly for businesses that rely greatly on physical assets. At the same time, it is important to understand that embracing this technology is not just about having connected devices. It is also about leveraging IoT analytics to capture data from these devices and analyzing it for actionable insights.
As the number of connected devices increases, the amount of data generated by them is also sky-rocketing. This requires the adoption of faster data processing methods such as Edge Computing. This technology minimizes data latency and increases data quality. By processing data near the source of its generation (edge), it can improve the efficiency and minimize the cost and time taken for business transformation.
Big Data
Undoubtedly, data is most powerful asset for enterprises today as they can extract actionable insights from it. These insights serve as the basis of effective business decisions and even long-term strategies. Customer information, for example, can help the sales and marketing teams to interpret the consumer behavior, target quality prospects, and explore opportunities in new geographies. Hence, BIG Data adoption becomes the smartest decision that an enterprise can make for opening the doors of the digital world.
These days, predictive modeling techniques are being widely used across the enterprise to accelerate digital transformation and improve business processes. From inventory management to talent acquisition, customer experience management, and more, there is much that you can use Big Data applications for.
Chatbots, NLP, and Sentiment Analysis
Chatbots have emerged as a key technology imperative for businesses as it eliminates the constraints of live chat while reducing the dependence on humans. These smart assistants that are empowered with Artificial Intelligence that makes them capable of delivering conversational experiences for the customers. However, the chatbots of today are much smarter because they are empowered with the technologies such as natural language processing (NLP) and sentiment analytics. These technologies enhance their intelligence by enabling them understand human language and behavior in a better way.
NLP, as the name suggests, help them process and comprehend human language and render interactions that are as good as with real people. Sentiment Analysis is not a technology in itself, rather it is a sub-field of NLP. It identifies and extracts opinions and sentiments within a given text across blogs, social media, reviews, forums, news, etc. It can be helpful for crafting the unstructured text into structured data by leveraging NLP and open source tools.
Blockchain
Another technology that is making it big on the enterprise landscape is Blockchain, the one that was originally hyped because of its cryptocurrency connection but has much more to offer. Several global leaders such as Amazon, Microsoft, Samsung, and IBM have already adopted this tech, paving way for its widespread adoption. Beyond just being endorsed by global giants, there is much more that Blockchain-based applications can do for businesses.
Beyond cryptocurrencies, these applications can drive immense security in payment transactions. Further, this technology can drive data security, smart contracts, royalties and intellectual properties, food safety and more. And it is not only Fintech businesses that should opt for Blockchain empowerment. Other industries such as healthcare, entertainment, and hospitality are also making a move towards this technology.
AR, VR, and Mixed Reality
Next on your wish list for becoming a digital enterprise is the Reality tech, namely Augmented Reality (AR), Virtual Reality (VR), and Mixed Reality (MR). Essentially, AR overlays digital experiences on the physical world while VR is more about creating a interactive digital environment. AR can drive radical changes in retail experiences and employee performance via simulative training. VR, on the other hand, has a limited impact in comparison to AR though it still plays disruptive roles for consumer applications.
Mixed reality, as the name implies, is a blend of both AR and VR. It brings together the digital and physical worlds to create a more immersive experience for the users, both your customers and employees. The adoption of mixed reality, therefore, will not be a choice for your business if you aspire to transform it in the future.
Robotic Process Automation
RPA, as this technology is popularly known, comes next on the list of technologies that you must embrace to build a digital enterprise. It serves as a powerful automation tool for taking over manual, time-consuming, and rule-based business processes and tasks more efficiently. You can avail the advantages of automation such as reduced time and lowered costs by embracing RPA as a part of your existence. The probability of human errors is reduced to the minimum as well.
Digital labor brings a great opportunity for businesses as they visualize adapting their operating models with the current market climate. With Robotic Process Automation(RPA) and related technologies, it becomes possible to automate a wide array of activities without the requirement for complex programming. The impact of RPA adoption is not just confined to automation; it serves economic value for the business in addition to enhancing workforce performance, improving quality and control, and bringing flexibility in execution.
Connected Clouds
The trend of connected clouds is making it big on the enterprise landscape, with businesses realizing that being confined to private cloud, public cloud, or just data center is not the best way to embrace cloud technology. As their needs may vary, adopting a single type of cloud can get them restricted in the long run. Connected clouds, thus, are coming to the forefront with the objective to meet the evolving needs of enterprises, whether they require cloud-source storage, security, networking, or app deployment.
The leading public cloud providers such as Amazon are also getting aligned with this growing demand as they too are offering private cloud options for businesses. The goal behind using the mix of clouds is clear. The applications running on the cloud should be secure, seamless, and streamlined, irrespective of the workloads being run in different cloud environments. So hybrid is the name of the game if you want to utilize cloud technology to drive digital for your business.
Digital twins
Digital twins is essentially the digital replica of a real-world system or entity. Initially, this technology that was only limited to the manufacturing world but now has become a part of the digital world too. Using digital twins, enterprises can have a comprehensive digital footprint of products throughout the development life cycle, from its design to deployment. The technology can be merged with technologies such as AI, IoT, and Data Analytics, thereby serving immense value to businesses.
These digital connections will help in the generation of data in real time, which enables businesses to analyze and predict the problems in a better way. From improving the business operations and processes to delivering a better customer experience, digital twins can empower your business in many ways.
Enterprise mobility
Besides web-based applications, you also need to embrace enterprise mobility to take your business to the next level. Basically, enterprise mobility solutions are meant to empower your employees with mobile apps that keeps them connected with the business even when out of the premises. Besides being connected, they also get the advantage of accessing the business data anytime and anywhere. This enhances the employee productivity and streamline workforce collaboration even from the remote locations.
The only thing that you need to be careful about while investing in such mobility solutions is app security. After all, these give the users access to the critical data related to your customers and business. So you need to ensure that these apps are strengthened to the core and have the best accessibility as well.
Digital privacy
Considering the large number of data breaches that were witnessed in the recent times, digital privacy is another trend that businesses cannot afford to ignore. The implementation of EU's General Data Protection Regulation will make it even more important tech trend for businesses that want to stay digitally advanced. In fact, many businesses are likely to will digital privacy as a brand differentiator because users are more conscious than ever about their data and its security at present.
Digital privacy, therefore, will not remain a choice for enterprises in the coming time. Collaborating with a reliable data security and privacy partner is where you get started. Whether you are a startup or a big enterprise, you need to find one that you can trust for taking your business reputation to the next level.
OrangeMantra- The Digital Transformation Partner You Can Trust
Now that you know all the effort and the advanced technologies that goes into digital transformation for enterprises, you will find it challenging. However, collaborating with the right partner can make all the difference. At OrangeMantra, we are experts with all these technologies and much more. During our years in the industry, we have helped several startups and enterprises to embark on the growth journey with the right technology solutions. Connect with us and we can get you started.