With the rapid advancement of online commerce in the last few years, trends are moving towards fast-paced and personalized shopping experiences. Now, shoppers don't explore multiple websites to buy one product. They look for a platform having a feature that assists them with faster shopping experiences.
The perfect example of this changing trend is the marketplace offering vendors a perfect means to improve their services and push them to the next level. Let's discuss how Shopify is the best CMS for online marketplace development and how it can help to create a marketplace incorporating your business strategy.
What's inside this blog?
Introduction to Marketplace Websites
Why Invest in Shopify Marketplace Website?
Steps Involved to Build Shopify Marketplace
Marketplace Building Expertise from OrangeMantra
Frequently Asked Questions
Conclusion
Introduction to Marketplace Websites
As the name reveals, a marketplace website is a perfect platform for different third-party vendors to sell in one place. It can be like a big shop having small shops that are run by individual sellers. The responsibility of the shop lies with the individual shop owner whereas for storing the products, delivering of products, and collecting payments lie with you.
If this concept goes to online, it becomes a marketplace, the small shops are the seller's stores, and the responsibility to manage order processing, shipping, and payments lies with you. This is what a marketplace website looks like. The team of Shopify developers is always present to make the whole shopping & selling process streamlined.
Why Invest in a Shopify to Create a Marketplace Website?
Streamlined Inventory Management
When you create a marketplace website, the overhead of inventory management, warehousing, picking, storing, and packing is eliminated. It is the responsibility of sellers who sell in your store. This reduced overhead comes as a relief because it saves time, space, and overall operational cost.
Lower Costs
The best thing about setting up an online marketplace is less capital investment. The reason for the same is that your resources are only focused towards maintaining an online platform. The remaining expenses regarding marketing, packaging, and inventory management are not your concern.
Vast Product Catalogue
When you provide selling services to the sellers, they list several products in your store. It can lead up to a wide range of categories including products catering to a vast audience. Thus, you end up selling different products instead of one or two. This gives advantage of offering a wide array of products for your customers. To build engaging and secure marketplace website hire Shopify Developers from a reputed development agency with years of expertise in similar domain.
Reduced Efforts
Since you will no longer need sharing product descriptions, forecasting sales, pick products, or do packaging; your efforts are significantly reduced. You could invest time in offering your sellers with a picture-perfect marketplace that lets them reach out to a wider audience.
Better Margins
As you save up on various areas, you even earn a considerable amount from the seller fees. You will not let any seller sell in your shop for free. Therefore, you can have the advantage of deciding the margins you would love to set for your store.
Increased Traffic
There is a higher chance that sellers who are using your marketplace are selling on other platforms as well. This drives high volume of traffic on your website as people would be visiting your website from multiple sources.
Multiple Payment Modes
It is important that multi-vendor eCommerce marketplace development must keep all the information updated. A marketplace must keep different payment gateway options integrated for shoppers. With this, buyers are free to use any option to make payment. In addition, it helps a company to build trust as well as loyalty with the customer.   
Shopping Wishlist
Wishlist is an important feature to deliver a personalized shopping experience. Oftentimes, shoppers are not ready to buy goods, but want to remember them to compare or buy at later stage. Building an online marketplace having "Wishlist" feature will aid shoppers to add objects to their favorites. Hence, they'll get personalized goods they intend to buy and store them in their accounts for future reference.
Steps Involved in Building a Shopify Marketplace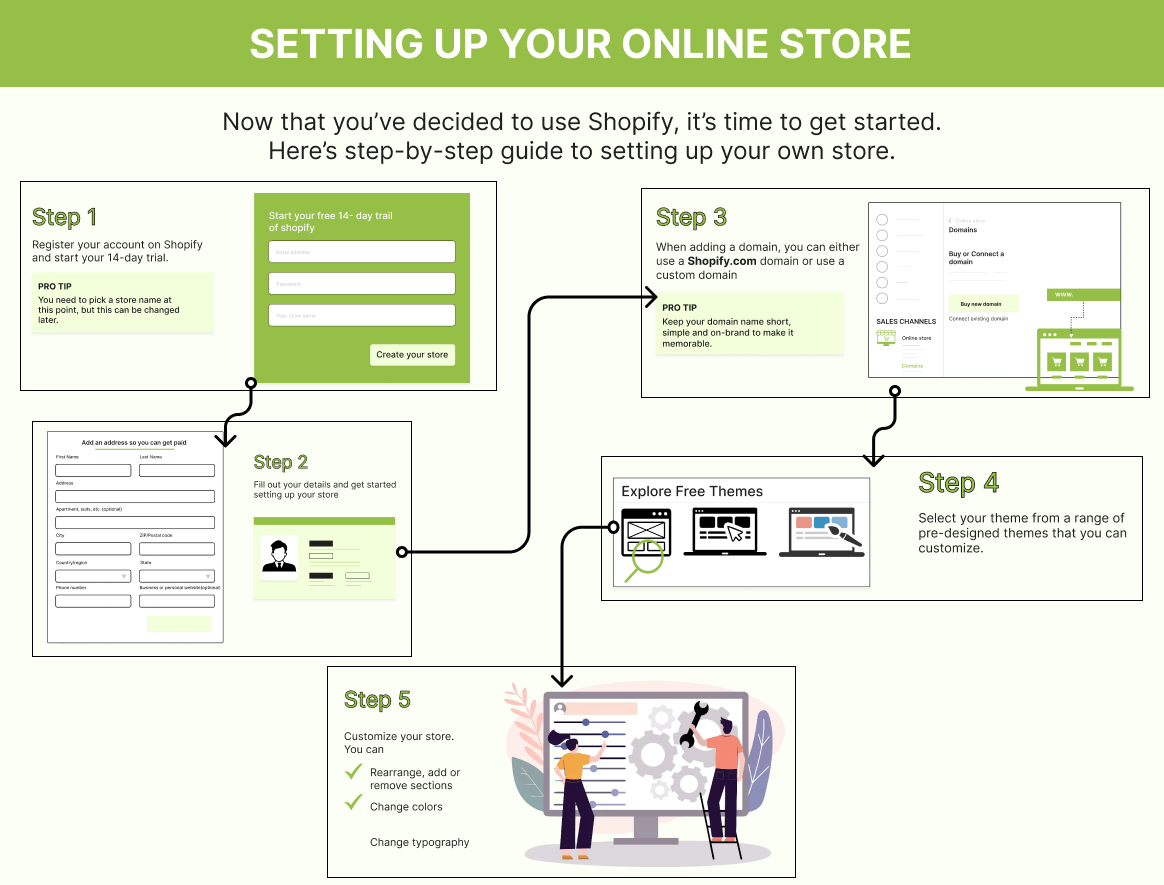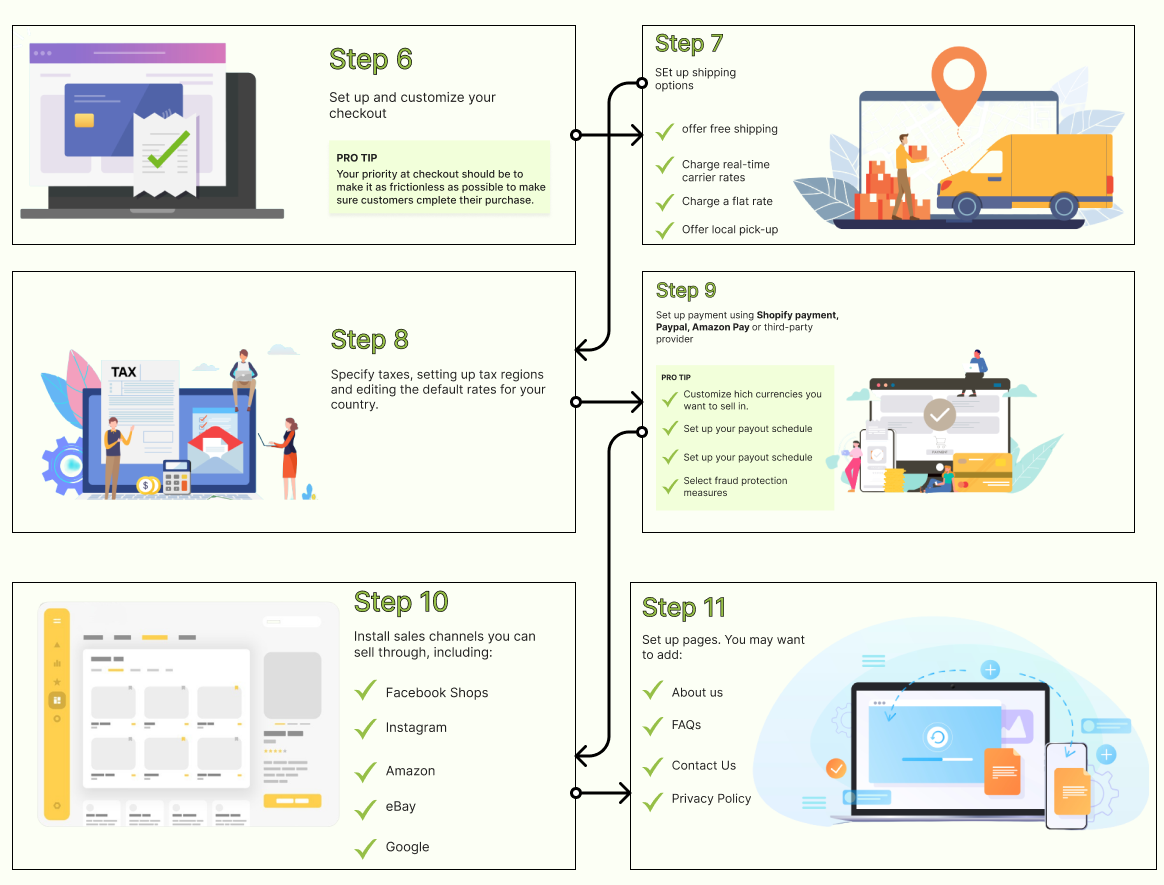 Research and Strategy
The main objective of Marketplace website design is to engage prospects for continuous sales. Research about your target audience and understand possible keywords so that potential customers reach your company. Focus on this important step to ensure your money and efforts are not wasted to reach the wrong customer. Using this strategy ensures that your efforts are well-rewarded, saving you time and money.
Planning
This includes identifying all the requirements for the new Marketplace website. What are the user requirements? It makes a huge difference between a broad, general data search that yields no results and a particular product name with price comparison that turns into a sale.
Design
This is all about the visual representation of your marketplace website. Often build as a template, and later adjusted to create a Marketplace with a professional, and customer-oriented style. Having a professionally designed marketplace is crucial and can be achieved by consulting expert Shopify developer. Website design plays a key role in the customer experience while surfing your site.
Migration and Launch
The final step comprises of moving the marketplace website from development server to deployment. When building a Marketplace website plan, you can categorize it into three main sections Research and Strategy, Planning and Data Flow. Marketplace brands have crafted a very detailed outline of this plan termed as the Marketplace requirements specification. These are the crucial "building blocks" for your website from start to finish.
OrangeMantra's Online Marketplace Development Expertise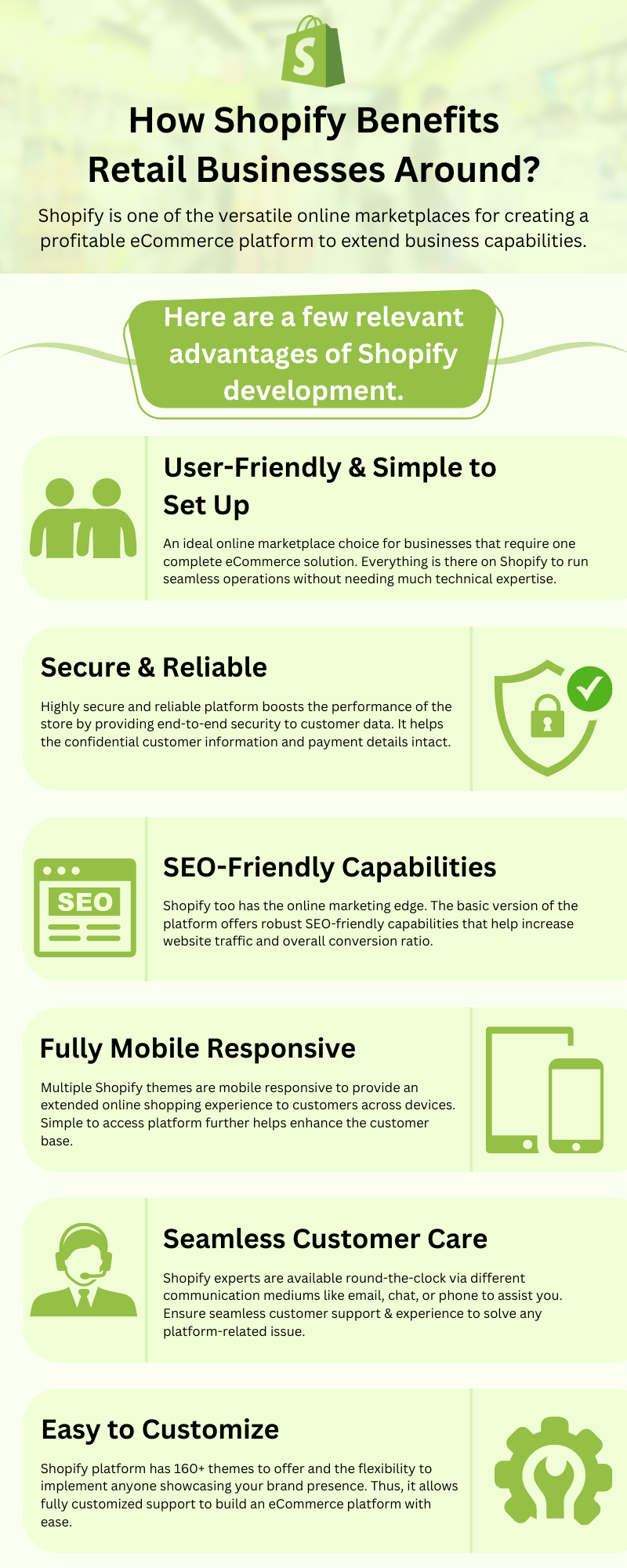 Building a marketplace software requires deep expertise in such a domain. OrangeMantra is an experienced development company offering Marketplace development services to clients. With 20+ years of experience in delivering a wide variety of IT-related services and custom-built software solutions. They enhance workflow efficiency, address business challenges, and aid in the acquisition of competitive advantages.
Building an online marketplace with us, you may obtain a wide array of qualified IT services containing the following ones:
Initial project estimation from our sales team
Timely communication with Project Managers concerning your project
Signing Non-Disclosure Agreements (NDAs) per customers' requests
Tried & Tested expertise in building software for various domains
Software development teams include agile-minded, highly trained, and certified personnel
Innovative technology stack and building methods
Quality control and assurance at all the development stages
These highlighting factors makes OrangeMantra a highly recommended Marketplace development company.
Conclusion
Creating Shopify marketplace sites is an amazing way of acquiring new prospects, grow sales, market reach, and business penetration. You are offering your customers all features that they are searching for under one roof and that is the most important reasons behind marketplace success achieved by brands. You could also consider the benefits of Shopify app development if your online business needs an app. Marketplace or app, Shopify elevates your online business significantly.
FAQs
Can I see my Marketplaces development process?
Yes! In fact, we provide timely reports related to it. We build your Marketplaces on our development server and provide you all credentials so that you can monitor the progress of your app.
Do you sign NDA?
Yes! When you reach us for Marketplace website development process, we sign a strict NDA and other legal documents for data security.
Do you offer after solution deployment maintenance?
We provide our clients with extended maintenance plans. We also fully support any solution we design and develop if you encounter any problems or require any enhancements. Moreover, OrangeMantra offers complete website maintenance & support.
Do you assure about security & confidentiality of the Marketplace idea?
Yes, we sign a strict NDA to protect your idea & data. Hence, we ensure complete security and privacy of your Marketplace development project.
How much time is needed for Marketplaces development?
The time to create a Marketplace solution is based on several factors ranging from features, scalability, hosting server and functionality.