Objective
The client, a major retail brand, was struggling with dwindling in-store sales due to stiff competition from online sellers. The only feasible way to handle the falling sales was by strengthening the customer experience they delivered. A feature-rich AR app was ideated for them. The objective was show how different outfits would look on different body types so that the consumers could be sure about every single piece they picked. Beyond just increasing engagement and sales, the solution was envisioned to reduce return rate as well. A faster checkout facility was also expected as the additional functionality of the app.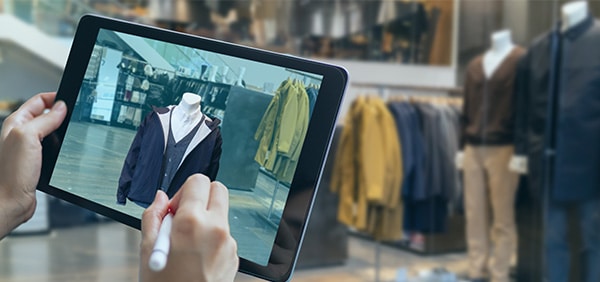 The Challenge
In the current scenario, there were several challenges that the client was facing. These included the following:
The shoppers had to wait in the long queues outside the fitting rooms, which was the reason why they preferred switching to online shopping.
-Since products were available in varying colors and sizes, there was a need for the provision to try the variants.
Delay on the checkout counter was another reason of returning customers, which was again impeding revenue growth and customer retention
Our Approach
At the initial stage of the project, OrangeMantra held discovery workshops with the client's sales and customer experience teams. They also held group meetings with the stakeholders to have a complete overview of the challenges, expectations, and requirements for the project. Based on the information we gathered, we ideated an AR-based app that enabled the users to scan their face, select their body type, and visualize the AR view with the selected item.