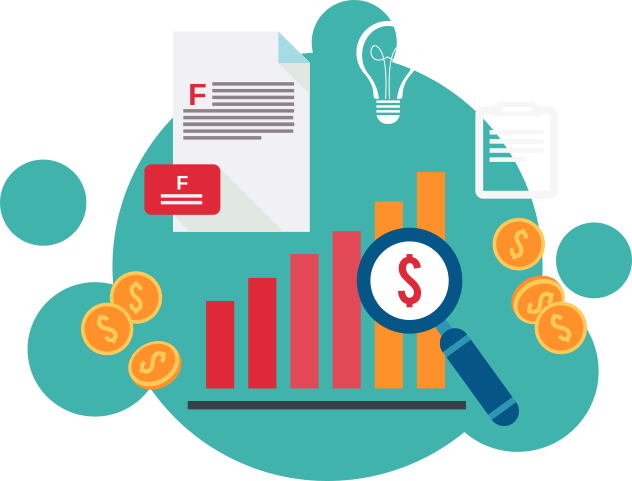 Mobile And Web Analytics
for business intelligence
Measuring metrics like traffic, views, searches, and trends to facilitate marketing research
Studying the bounce rate to comprehend the possible reasons for the same
Navigation and keyword analysis to work on giving an enhanced user experience
Using the data to optimize the performance of the mobile app or website
request a quote

Have an Idea? We will make it work
We Help You Understand User Journey With Reliable Analytics Solutions
Analytics is a business function which cannot be overlooked as it serves key information about the user journey. App and web analytics give comprehensive real-time information related to the user behavior as well as events related to the business. The data so analyzed is presented in the form of reports and metrics such as user engagement, retention, uninstalls, revenues, and more. Businesses can use these reports to optimize their online performance and build strategies for the future. At Orange Mantra, we offer reliable business analytics service to help you interpret and analyze business data for taking best decisions. Our app and web analytics consultants serve data usability and enable you to unearth the unmatched opportunities it brings for business growth.
Here is all that we deliver as part of our services:
Data Collection
Data is the core of business intelligence as all the key decisions are based on it. The process begins with the collection of relevant data about the users, with metrics like history, preferences, demographics, etc being gathered. At Orange Mantra, we collect the entire user data from all existing sources such as websites and mobile applications. We piece together the information and make it usable for further processing.
Information Audit
Since data is collected from various sources, it may be huge and some of it may be redundant. Our web and app analytics consultants perform an extensive information audit to filter the usable data and discard the irrelevant information. We segment the data to measure only those metrics that are vital for business decisions. Our job is to unravel the opportunities that lie hidden in the vast data we collect.
Analytics Implementation
Once the data is segmented and turned into usable information, the actual process of web and app analysis is implemented. As a trusted Digital Analytics Company, we process and analyze the data to learn all about the key metrics and patterns such as user engagement, conversion, retention, app uninstalls, and more, on the app as well as the website. Our experts assist you in transforming raw data into useful, actionable information.
Reporting
Reporting plays a significant role in the analytics process as it actually presents information in the usable form. We offer informative and understandable custom reports to the clients so that they can take relevant business decisions. We also provide Google Analytics Consulting services to help you interpret these reports and act on the information they give.
Why Orange Mantra For App And Web Analytics
At Orange Mantra, we serve you as reliable digital partners with our extensive expertise in web and app analytics consulting services. We bring the most advanced analytics solutions that drive impactful business decisions.
We cater tailor-made solutions that are created with thorough understanding of the client requirement
Our track record is a brilliant one, with hundreds of success stories for clients across diverse industry verticals
We have a team of certified Google Analytics experts who turn simple market metrics into powerful decision parameters
Our solutions offer instant answers and with automated insights and the surety of accuracy
We serve reliable data related to every user's mobile and web journey and enable you to understand your product and business better
At Orange Mantra, we offer simple, scalable, and cost-effective analytics solutions that deliver a high ROI
Get In Touch With Us To Learn More
Client's Testimonials
The quality of the work provided at Orange Mantra was simply superb. They have an impressive kind of response and follow up. They won our trust and confidence and we are eager to work with the talented Android team again.
– Mick
I recommend Orange Mantra's App Store Optimization team for their great work in maintaining and upgrading the mobile application. They were always on time and delivered the desired outcomes.
– Louis
Orange Mantra has a good App developer' s team and I enjoyed working with them. Communication and responsiveness were top-notch and their skills were strong. In case where the work was beyond the ability, they were in preparation and put more hours on work to get the task done on time. I enjoyed working with Orange and will likely have additional projects for them in the future.
– Cristiano
I have only one word to say about Orange Mantra. That is WOW!! Time, Cost, Efficiency, Professional, Cordial are some of the words that strike my mind regarding the App development moments. We are getting a successful number of downloads and are expecting more shortly. All due to their sincere efforts. Thank you Team.
– Omair
OM team did a great job. The mobile app was developed in a short time! I liked the consistency in their way of communication. I was always informed about the working status and the next steps involved. Thank you again!.
– Christoph
The Team excels in fast service. They designed, developed and delivered our android and iOS app within a short duration of time that anyone may not even imagine. It's the result of an amazing team effort.
– Bryan