"We are glad that we hired OM for designing our Magento e-commerce store. They understood our requirement and delivered a solution that was beyond our expectations."
– Vikram Sehgal
"OM is a trustworthy Magento partner. Not only did they develop a great looking e-commerce store for our business but also made sure that the store is well optimized in terms of performance. Great job guys!!"
– Cheryl Richmond
"We express sincere appreciation for OrangeMantra's reliable consulting services. They have a highly qualified team that helped us develop an effective strategy for ROI maximization our Magento store and took our business on the success route."
– Andrew Marshall
"Running a Magento-based e-commerce store is not only about having a great looking and high-performance store but also about consistent support and maintenance. OrangeMantra is a name you can trust for their reliable support and maintenance services. Whatever be the issue, they are always there to resolve it at the earliest."
– Kevin Dawson
"We are impressed with team OrangeMantra's dedication and expertise. We handed them the responsibility of upgrading our online store from Magento 1 to 2 and they have done an amazing job, right within our budget and in time."
– Amarpreet Singh
"OrangeMantra created an amazing Magento app for my business. The team was open to communication all the time and completed every phase according to the timeline."
– Clark Howard
"We were apprehensive at the beginning of our journey in the e-commerce domain but OrangeMantra proved to be the best technology partner for us. From designing and developing our online store to making it run seamlessly, they did a great job for us and helped us achieve our business goals."
– Shalini Mehra
"Team OrangeMantra helped us with an unmatched Magento Enterprise solution for our business. Great job and bang on time!!"
– Michelle Johnson
"We found a trusted technology partner in OrangeMantra as they helped us implement a truly high-performance e-commerce store for our business. We are impressed with their dedication and hard work."
– R Chandra
"We appreciate OrangeMantra for creating a Magento store that perfectly matches our expectations. They helped us achieve our business goals. Great work!!"
– Omair Hafeez
"Working with OrangeMantra has perhaps been the best experience we have had with an IT partner till date. They helped us migrate our online store from Shopify to Magento and the transition was absolutely seamless and gave us excellent results. Well done, OM."
– Jason Clarke
OrangeMantra is the name to trust when it comes to performance-oriented, cost-effective Magento upgrades. We help clients get the full advantage of the latest versions of the platform so that they can deliver the most amazing customer experiences.
OrangeMantra brings effective Magento upgrade services to enable the e-commerce sellers to adopt the latest versions of Magento and take their online stores to the next level. Sellers are keen to embrace the newer versions because they bundle up better features and functionalities. Whether a client wants to upgrade from Magento 1 to 2 or from Community to Enterprise, we extend reliable services for them. We make sure that the upgrade process is executed with agility and at the same time, is cost-effective and secure.
We have a team of professional Magento developers who specialize in upgrading the stores and enhancing them for better business opportunities. Our experts not only carry e-commerce stores to the next level but also make sure that they get the best benefits with the advanced features and functionalities that come with the updated versions. We ensure that the entire process is glitch-free and the transition is done within minimum downtime.
Our Magento Upgrade Services
We Offer Reliable Magento Upgrade To The Latest Versions For Better Speed And Performance
Magento Core Upgrade
Upgrading the core from Magento 1.x to 2 and/or Community to Enterprise to avail the features of the latest version
Theme Upgrade
Upgrading the theme of the e-commerce store to enhance its design for adding to it aesthetic value and user experience
Extension Upgrade
Upgrading the installed extensions and third-party modules for adding to the functionalities of the online store
Bug Fixing
Identifying the bugs and issues in the upgraded store and applying security patches to make it secure after the transaction
Quality Assurance Testing
Testing the e-commerce store upgraded to the latest version to ensure that it runs smoothly and seamlessly
Maintenance and Support
Giving 24/7 support services and proactive maintenance to ensure that the upgraded store is glitch-free
Strategy and Consulting
Providing expert strategic guidance and consulting services related to Magento upgrade and the benefits it can bring
Why OrangeMantra for Magento Upgrade
Expertise in Magento upgrade from Magento 1.x to 2 and Community to Enterprise
Seamless integration of Magento with other applications and systems
A large number of successful Magento upgrades till date
Client-centered approach with complete focus on individual requirements
Speed, security, and consistency during the upgrade process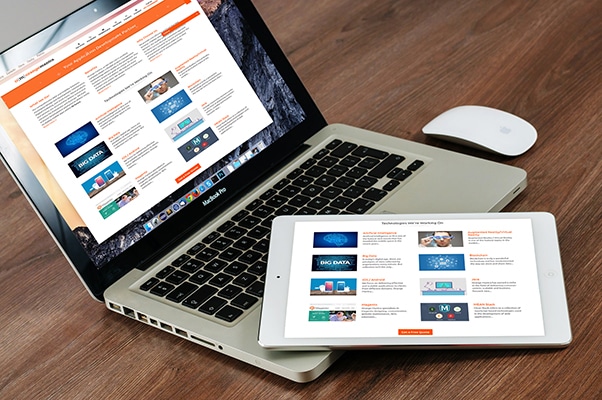 Competitive rates for Magento upgrade services
A dedicated team comprising of certified Magento experts, business analysts, UI/UX designers, and testers
Round-the-clock monitoring to ensure a glitch-free transition to the latest version
24/7 support and maintenance services to ensure that the store runs seamlessly on the new version
Result-oriented Magento upgrade solutions
Rigorous quality testing before deployment
Looking to upgrade seamlessly to the latest Magento version?
Working With OrangeMantra
Reasons That Make Us A Trusted Magento Partner
Certified Magento Developers and E-commerce Consultants
We boast of a strong team of certified Magento experts and e-commerce consultants who hold expertise in this field. We develop professional Magento solutions that are capable of increasing the revenues for your enterprise.
Customer Satisfaction Is Our Priority
Our motto is to satisfy our clients and develop solutions that match their expectations. We understand their requirements and build customized solutions accordingly. Our project managers prioritize customer satisfaction above everything.
Proven Methodology and Agile Delivery
We follow a proven methodology that ensures rapid and agile delivery of the e-commerce projects we undertake. We ensure that every solution we develop aligns with the client's requirements, budget, and timeline.
Transparency, Communication, and Collaboration
We emulate the principles of transparency, communication, and collaboration as we offer clients complete visibility throughout the project cycle. We are available round the clock on email, chat, and skype to facilitate clear communication.
Competitive Pricing
Our prices are competitive yet we believe in serving the best to our clients. We are reputed for our aggressive project quotes that strike the perfect balance between quality and pricing.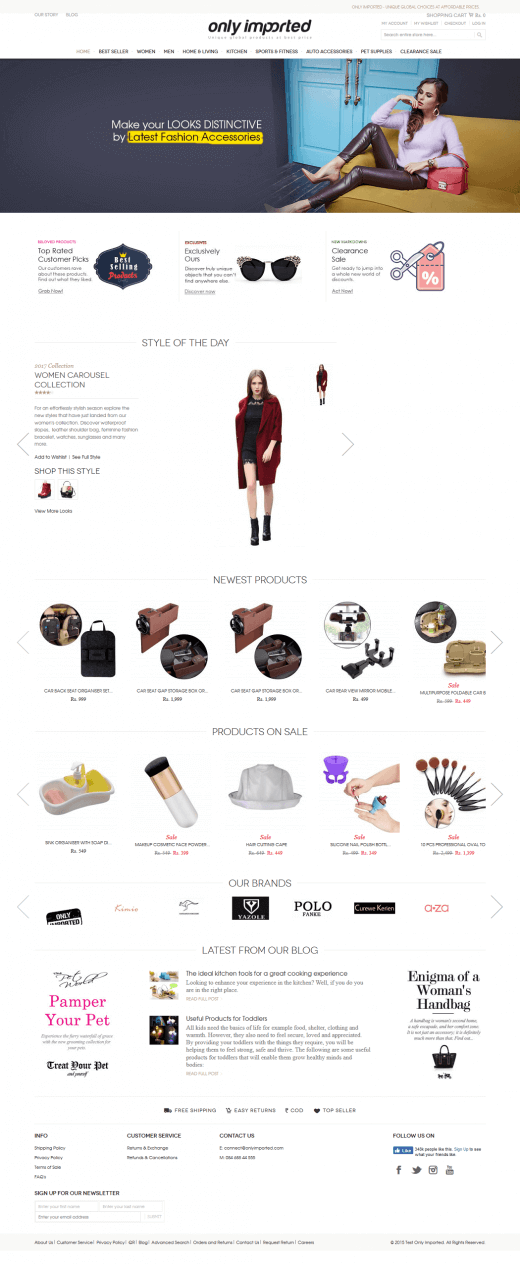 Explore The Projects We Have Worked On
We have a brilliant track record with a large number of successful projects to our credit. View our portfolio or get in touch with us to know more.
View Portfolio
Contact Us