Digital transformation is the buzzword of this millennium as it offers the enterprises with refined business models to reach the market at a faster rate. We, at Orange Mantra provide the best Pimcore Development Services for the aspiring entrepreneurs of today to digitize their business in a more integrated manner as a single stroke. We consolidate the Product Information Management (PIM), Digital Asset Management (DAM), Content Management System (CMS), and, commerce in a single framework platform, Pimcore.
Working with disruptive technology is our forte and exploring Pimcore for a digital transformation market is the go. With Pimcore, we meet and overcome the business constraints, reduce the time taken for catalog creation and management. We help your marketing team reach the consumers across mobile, social platforms, and, all the communication channels.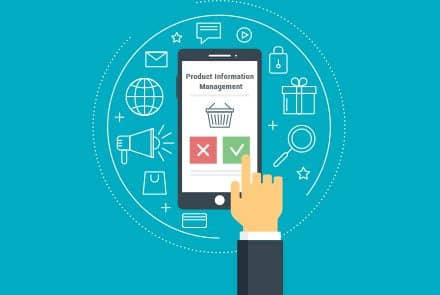 Why Pimcore?
Automate product master data management process
Minimise manual intervention and thus lessen workload
Integrate multiple legacy systems like SAP, Salesforce, and Sharepoint
Configure custom layouts
Design web 2 print templates and notifications
Ensure user-friendly search capabilities
Apply defined data structures, customized search grids
Full fledged omnichannel experience
We enable the organizations to transform their enterprise into a complete digital experience, increase customer engagement, push content across the channels and devices anytime.
Technical Expertise
Programming Languages: Our Pimcore developers are experts in Zend Framework, jQuery, PHP, MySQL, and ExtJS. Our enthusiastic and forward thinking team are skilled and experienced in these platforms.
Web Content Management: We establish your online presence with websites, microsites, mobile sites, responsive sites, mobile apps with multilingual support, intuitive interface, enterprise-class abilities, advanced and customized marketing tools, engaging custom content, and, etc.
Digital Asset Management: Our expert team incorporate widgets, responsive design, make upload of content convenient and rationale with built-in style editors, built-in image editors. Thus make your digital assets streamlined.
Product Information Management: We connect each and every piece of data on Pimcore platform so that your business is easily managed from a central hub and also possess advanced product attributes, integrate API with the existing IT environment, and, so forth.
Multi-channel E-commerce: We help you gain increased visitors and converts with an impeccable catalog, shopping cart, search filters, marketing rules, pricing, user-specific recommendations, and more. We incorporate diversified UX, gamification strategies, multimedia content for continuous traffic growth.
Marketing Campaign Management: We help you personalize marketing for individual online experience, select targeted segments, social media reporting, manage QR code, integrate Google webmasters and Analytics, maintain compliance with data privacy policy, and, etc.
Your Business with Pimcore at Orange Mantra helps to:
Make a business model set to revolutionize the industry
Multi-channel experience and engagement management
Lower the total cost of ownership (TCO)
Increase productivity with Business Process Reengineering
Consolidate all the data of products in a single catalog
Attain ROI goals with effective digital experience for the customers
Manage single/multiple channel publishing functionalities
Integrate and deploy enterprise-class interfaces
Have a question or need a custom quote?
Client's Testimonials
OM team did a great job. The problem has been completely solved in a short time! I liked the regularly communication so I was always informed about the working status and the next steps. Thank you again!.
Christoph
We have been working with OM since mid-2015 now and they have been a trusted partner for us. Till date, they have delivered three projects for us and the fourth one is in process. Everybody, from the talented developer team to the top management professionals, has been thoroughly dedicated and helpful. I also had the opportunity to be at the Gurgaon office on my last visit to India. Vinit and his team are passionate people who look for mutual growth. I am impressed guys!
Louis
Orange Mantra offers highly skilled professionals, whether it is about development or design. They designed my e-commerce website and got us impressive results. We are pleased with their approach- effective, responsive, well managed, the team always delivers what is needed and does it well in time. It's a pleasure to work with Orange Mantra team.
Omair
They are very sharp and they really understand their work, very patient and understanding. I would recommend OrangeMantra to anybody with serious project.
Isaac
OrangeMantra has a good PHP developer' s team and I enjoyed working with them. Communication and responsiveness were top-notch and his skills were reasonably strong. In any case where the work was beyond his ability, they were very forthcoming and we worked well as a team to find additional freelancers to support the core work. I enjoyed working with Orange and will likely have additional jobs for him in the future.
Cristiano
This has by far been our best experience on oDesk and we are glad we made the right decision by hiring OrangeMantra guys for our eCommerce website. The team was super responsive over Skype, there design skills were beyond exceptional and their professionalism was high class. I would continue to work with OM for future projects…well done guys!!!
Mick
OM has turned out to be a great technology partner for my business. I have been taking their services for the last 5 years. They have developed high-quality mobile application and website for my business. The team has also been maintaining it with regular updates as and when needed. I trust them fully as they have always delivered the best solutions in time.
Brad
We partnered with Orange Mantra several years ago, and have found it to be the most amazing service provider. The team is thoroughly professional and the support they provide is unsurpassed. They simplify complex technical issues so that we can understand them and think of a solution together. They are responsiveness and knowledge is impeccable too. Every single interaction with Orange Mantra is a positive experience.
Adam
Team excels at quickly learning systems. They picked up my existing AngularJS project, and extended its capabilities in a matter of hours. Amazing!
Bryan
Professionalism, flexibility, talent that can be trusted. I am extremely pleased with Vinit and the team. I am looking forward to work together again hopefully with bigger and better projects. Thank you so much guys!!!!
Omer