ideation, design, testing, and
deployment
Assessing the challenges and opportunities related to new products and services
Designing a product or service to mitigate the inherent risks associated with the project
Testing and validating the new product or service before it is launched
Launching the product with effective deployment of the available resources
request a quote

Have an Idea? We will make it work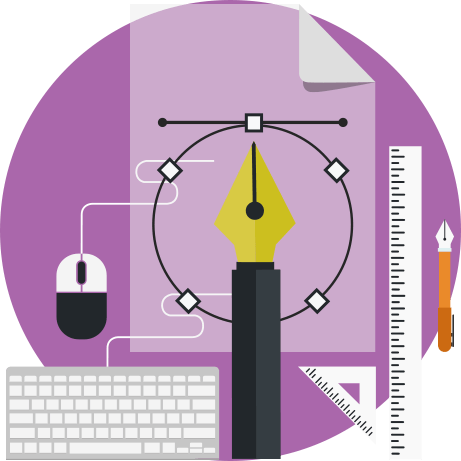 We Enable You To Catapult Your Business With Product And Service Launching
Launching a new product or service can be a huge challenge for any business. However, if done in the right way, it can catapult a business to new heights. While a successful product launch strategy can popularize the commodity and fetch high sales, it can also strengthen the brand. Thus, investing in an effective strategy is something that every business would want to do. At OrangeMantra, we offer reliable product launching marketing services to help you propel the new products and services you plan to introduce. From ideation to implementation and review of the strategy, we make sure that you are able to create a buzz and make the offering an instant hit.
Here is the comprehensive range of services we bring to launch your commodity in the market:
Research And Analysis
Extensive market research and competitive analysis are the pre-requisites of a successful launch plan. At OrangeMantra, we carry out a thorough research on the market trends and prevailing industry scenario to help you evaluate your product or service. We make an in-depth study of the strengths and weaknesses of rivals selling similar ones to come up with a strategy good enough to beat them.
Customer Identification
Knowing your target audience is crucial as it enables you to steer your campaign in the right direction. We are a team of expert marketers which helps you connect with the ideal audience who are most likely to buy the new product or service. We understand these prospective consumers and help you align the commodities accordingly. We also identify or create a unique value proposition that can be used to entice the customers as a part of new product launch marketing strategy.
Launch Strategy
After a complete analysis of the market, competition, and customer, we build a launch strategy to match. Our experts take care of every aspect of product launch marketing, from Press Releases to online blog posts, social media marketing, and email marketing to ensure maximum reach for the new commodity through multiple marketing channels. We believe in creating a viral buzz online so that you stay ahead of the competition. Our services encompass beta testing of the launch strategy so that it delivers the best results once launched.
Campaign Launch
Once a campaign has been conceptualized and tested, it is ready for launch. Timing is crucial because the product or service should be absolutely ready for market when you go public with it. At OrangeMantra, we help you decide the right time for the launch. We also help you discover the right mix of various marketing strategies to get your commodities the maximum coverage.
Monitoring And Review
A comprehensive new product launch marketing plan has the provision to maintain the momentum that the pre-launch activities bring. We consistently monitor the marketing campaign to make sure that it is capitalizing on the momentum and bringing optimal results. Our experts focus not only on popularizing the product but gaining brand loyalty too.
Customer Retention
The challenge of a product launch is not confined to finding buyers for it but it extends to retaining them too. We nurture retention strategies such as reminder emails, promotional webinars, free trials, and more to make sure that the customers come back for repeated purchases. Additionally, we train your sales team for propelling the new product or service for higher sales.
Why OrangeMantra For Product Launching Services
At OrangeMantra, we serve you as trusted digital marketing partners to help you grow your brand and products. We develop campaigns that align with the existing marketing strategy of your business and blend with it effortlessly.
We first understand specific requirements of the client and then design customized campaigns accordingly
Our objective is to deliver solutions that enable you to achieve your marketing objectives and build your brand
We are marketing experts and specialize in product launches, with hundreds of successful projects to our credit
We serve end-to-end launch strategies to that help you launch them successfully on various platforms
Our expert team is dedicated to bringing affordable solutions that give high ROI along with 100% satisfaction
Get In Touch With Us To Learn More
Client's Testimonials
The quality of the work provided at OrangeMantra was simply superb. They have an impressive kind of response and follow up. They won our trust and confidence and we are eager to work with the talented Android team again.
– Mick
I recommend OrangeMantra's App Store Optimization team for their great work in maintaining and upgrading the mobile application. They were always on time and delivered the desired outcomes.
– Louis
OrangeMantra has a good App developer' s team and I enjoyed working with them. Communication and responsiveness were top-notch and their skills were strong. In case where the work was beyond the ability, they were in preparation and put more hours on work to get the task done on time. I enjoyed working with Orange and will likely have additional projects for them in the future.
– Cristiano
I have only one word to say about OrangeMantra. That is WOW!! Time, Cost, Efficiency, Professional, Cordial are some of the words that strike my mind regarding the App development moments. We are getting a successful number of downloads and are expecting more shortly. All due to their sincere efforts. Thank you Team.
– Omair
OM team did a great job. The mobile app was developed in a short time! I liked the consistency in their way of communication. I was always informed about the working status and the next steps involved. Thank you again!.
– Christoph
The Team excels in fast service. They designed, developed and delivered our android and iOS app within a short duration of time that anyone may not even imagine. It's the result of an amazing team effort.
– Bryan