Our teams are working remotely to meet your tech requirements promptly – Contact us Today !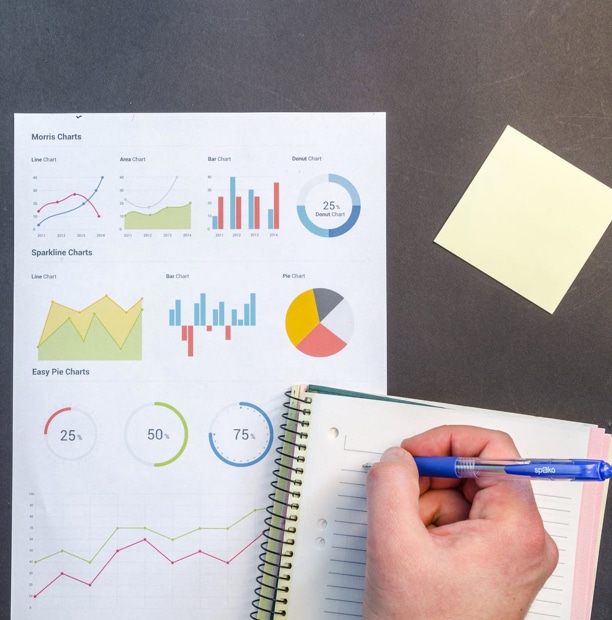 We Don't Just Let You Gather Data but Amplify It with Our Adobe Analytics Consulting Services
Effective marketing depends on comprehensive data analysis. Data Analytics helps organizations to make well-informed decisions and actions by providing valuable actionable insights into their target audience behavior, interaction, marketing performance, etc. Analyzing all the customer behavioral data in a single platform helps marketers to take crucial and customer-centric marketing decisions.
Adobe Analytics is one of the top industry solutions used for implementing real-time data analytics and comprehensive audience segmentation across various digital marketing channels, discovering profitable target audience, and empowering businesses with customer intelligence to deliver personalized digital customer experiences. You can use this powerful tool to improve customer engagement through application and location marketing, understand and nurture customer journeys across various digital channels and devices, address touch-points by evaluating the performance of marketing campaigns, and leverage predictive intelligence to make data-based marketing decisions.
Get Best-in-Class Adobe Analytics Services from a Certified Adobe Solution Partner
Understanding and deciphering your visitors' data is crucial for reducing the bounce rate while improving customer engagement and the conversion rate. Therefore, your data needs to be meaningful, actionable, precise, and powerful to understand its true value. This is where Orange Mantra's Adobe Analytics expertise prompts in.
Orange Mantra is a certified Adobe Solution Partner having vast experience and expertise working with Adobe Analytics, Audience Manager, Experience Manager, Campaign, Marketo Engage, and Magento Commerce. Our experienced team of Adobe Analytics experts evaluates online visitor behaviors to obtain valuable insights that can improve the growth of the sales funnel. Our Adobe Analytics consulting and implementation services empower you to gain a deep understanding of your valuable data and deliver the right digital experience to the right customers at the right time using Adobe Analytics.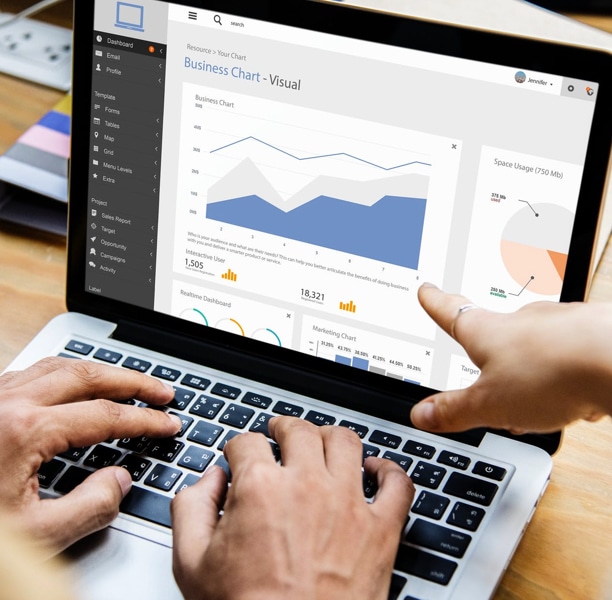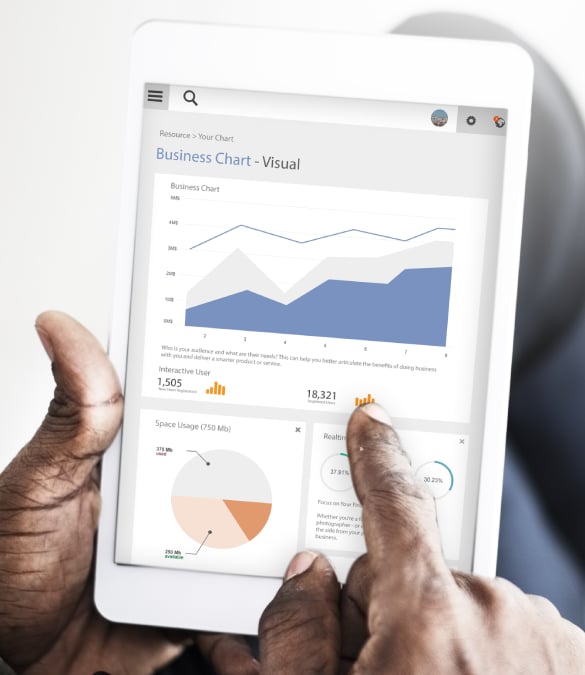 Why Should Businesses Use Adobe Analytics?
With the ever-increasing number of digital marketing channels and customer touch-points, collecting actionable data and insights has become more of a challenge for businesses, analysts, and digital marketers. Hence, they look for solutions that provide:
Predictive intelligence to discover the profitable audience segments to deliver personalized content and customer experiences.
Build a 360-degree customer profile to analyze customer behavioral patterns, visitor segments, and map the customer to a business' online as well as offline touch-points.
Promote cross-channel attribution to identify sales leads and business KPIs attributing to specific market growths and optimize resources across various digital channels including email, search, social, display, etc.
With Adobe Analytics, you can address this business-specific needsby making more customer-focused and well-informed marketing decisions through comprehensive data visualizations, extensive multi-channel capabilities, and a robust predictive workflow.
Curious to Know How Can We Help You Derive Intelligence from Raw Numbers?
Get Connected with Our Team to Experience the Power of Adobe Analytics.
Core Features of Adobe Analytics
Centralized Dashboard Viewing
Audience Analytics and Segmentation
Correlation between Data sets
Adobe Analytics Services We Offer
As an all-encompassing Adobe Solution Partner, we offer a complete suite of Adobe Analytics services ranging from strategy building to implementation and integration to optimization and training.

Advanced and Actionable Web Analytics
Web analytics is the core part of the decision-making process. Adobe Analytics is infused with Artificial Intelligence, Machine Learning, and other cutting-edge technologies that allow you to go beyond page visits, page views, interactions, and bounce rates to identify high-value customer insights for better results.

Digital Cross-Channel and Marketing Analytics
In today's technologically-driven world, customers use mobile devices, wearables, and the Internet of Things, move-in connected cars, and other devices. All these can be used as an opportunity to deliver the right digital experiences using the right channel and marketing analytics system. Adobe Analytics integrates data from all of your digital channels including web, mobile, IoT, social, video, app, etc. You can analyze data in real-time to gain a deeper understanding of your customers.

Cross-channel Attribution
Spending on content and campaigns is good but spending on the right journey is what matters the most. Adobe Analytics empowers you to better understand the impact of every customer's touch-points through paid, owned, and earned marketing channels. Based on the rules-based and algorithmic attribution models, Adobe Analytics leverages machine learning and advanced statistics to help you make the right investment in your campaigns and content.

Predictive Analytics
While companies use data to evaluate their past performance, the predictive capabilities of Adobe Analytics can help them use data better. Predictive analytical tools, infused with AI and Ml, are the strengths of Adobe Analytics. By integrating with Adobe Sensei, your in-house teams can incessantly take full advantage of Big Data Analytics.
Monitor Key Digital Analytics Parameters for Your Website and App
Customer Segments
Bounce Rate
Sessions
Sessions
Average Session Duration
New Sessions
Pages Per Session
Goal Accomplishments
Goal Conversion
Page Views
Page Views by Page
Traffic Referral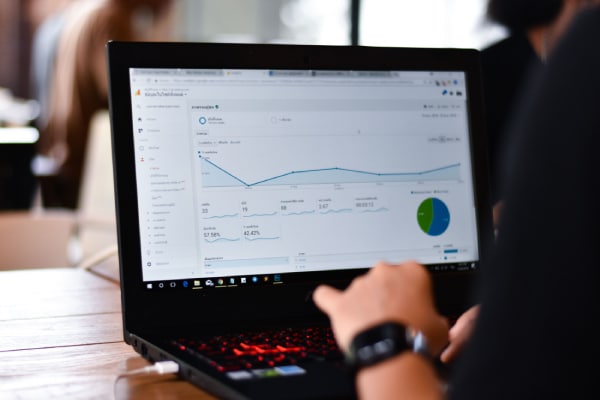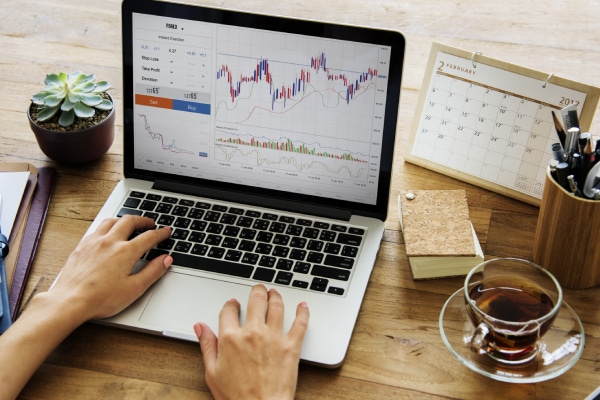 Why Choose Us for Adobe Analytics Services and Solutions?
Certified Adobe Analytics Partner
We Understand the Significance of Data
20+ Years of Excellence in Digital Transformation and Market Technology services
Large Pool of Certified Digital Analytics Professionals with Vast Experience and Expertise
Global Services to Cater to Global Clients
Cross Industry-specific Experience and Expertise
Frequently Asked Questions
Connect with an Adobe Expert to See How We Can help!
We Can Bring You Powerful Advantages in the form of an Innovative Adobe Analytics Solution.
test