The retail industry is making a major shift towards e-commerce. Increasing competition, digitization, ease of access with mobile solutions, and changing buying behavior are some of the major reasons for the popularity of e-commerce industry.
More than 2 billion people around the world do daily online shopping.
Even the market share of online selling has grown from 10.5% in 2017 to whopping 17.5% by the end of 2020.
E-commerce platforms have gone through immense transformation in the last few years. Today, it is almost impossible to run any sales-oriented business without an online selling store. There are dozens of e-commerce development platforms in market, all doing incredible job to aid people in selling their products online.
But one platform dominating the top of the list without any competition is Magento.
 What makes Magento unique from its competitors like Shopify, Wix, 3DCart, Joomla and WooCommerce?
 Why reputed brands from Ford and Coca-Cola to Nike and Olympus, prefer Magento to host their online stores?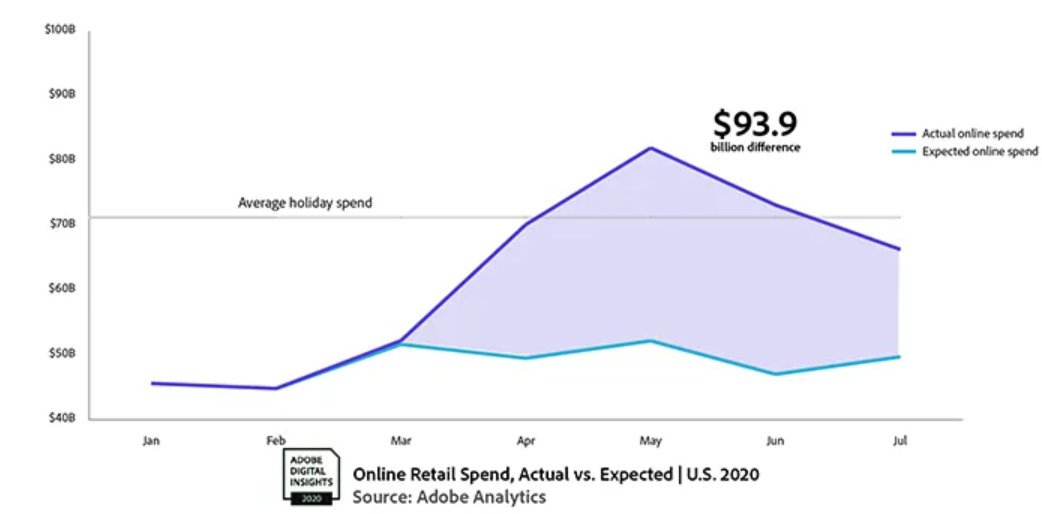 Here are some prominent reasons.
1. Open-Source Platform
Magento is designed & developed under the open source license using open source tools. Open source code is easy to examine, study, change, use and distribute without any charges. It allows for collaborative effort, and, as such, it yields improved results.
Being an open-source CMS, Magento is fully adaptable. It can easily fit to any sort of needs that developers, merchants or other user might have. Moreover, the security standards released by Magento Website Developer are top-rated with reliable performance. We will discuss security in detail in the below section.
2. Reliable Hosting
Several E-commerce platforms, including Shopify, impose specific restrictions related to the hosting solutions for online stores. With Magento CMS, user is free to opt for any type of hosting as preferred.
Website developer can pick the hosting provider, model, and the package, meeting your business needs. And, what's best, if you decide to migrate to Magento hosting service provider, you can enjoy improved ROI, sales and overall business revenue. Again, this freedom is missing in most of the other e-commerce platforms on the market.
3. Third-Party Extensions
Magento allows use of third-party tools and solutions. The platform hosts plenty of third-party extensions, components as well as integrations, making it simple to deploy new versions, upgrades and craft new functionalities.
Users love the option to upgrade their services using extension that is free or affordable. Ranging from payment gateway, feedback, social media and reviews plugin or an analytics tool, you can hire Magento developer to add it to your page and improve the overall website appearance, style and functionality.
4. Advanced SEO
Every owner of an E-commerce business wants his online business to rank higher on search engine results; and takes all steps to reach on the first page of search results. This can't be possible without the implementation of SEO technique. For this reason, Magento crafted advanced feature for SEO, allowing owners of e-businesses to optimize the ranking of their product pages. The CMS features enable optimization of the URLs, set rich snippets, build a sitemap, canonical tags, optimize keywords, and add ALT tags and many more.
5. SSL Certification
SSL certification ensures your website is secured by creating an encrypted link between a web server and the browser. The information shared through the link is completely private. SSL is highly crucial for the websites working with online transactions. You can hire Magento developer for the integration of HTTPs to your online selling store for securing information of the users, including login credentials, credit card details, and other vital information. To add this security layer, purchase the SSL Certificate and integrate it within your online selling store so that web pages load smoothly on HTTPS.
Frequently Asked Questions
1. What is Magento E-commerce?
Magento is a renowned E-commerce platform built on open source PHP technology having a flexible shopping cart system, as well as control over the look, content and functionality. Magento offers strong marketing, search engine optimization, and inventory management tools.
2. Why Magento is best for E-commerce?
Magento is a flexible and one of the most secured platforms for online selling. It is one of the best ecommerce platforms in terms of features, support, and security. You can build a fully scalable website design for your e-commerce business powered by Magento.
3. Is Magento a good E-commerce platform?
Magento is a renowned open-source E-commerce solution that renders optimum performance. It is the most popular platform with over 300,000 users globally. It is a self-hosted CMS platform and is considered a SEO friendly platform.
4. What are the features of e-commerce?
The most important E-commerce features are:
· An easy-to-use checkout.
· Promotion and discount code tools.
· Email marketing integration.
· Content management capabilities.
· Search engine optimized code and layout.
· Reporting & analytics tools.
· An integrated blog or articles section.
5. What is Magento marketplace?
Magento Marketplace is the next generation application store offering merchants solutions, and provides qualified developers the tools, platform, and prime location to build a thriving business.
Wrapping Up:
Disruptions in brick-n-mortar business induced by the pandemic means need of migration to Magento platform. You don't have to be like Nestle, Nike or Coca-Cola to use the best-in-class e-commerce solutions. Today, small and mid-sized retailers need to implement technology more than ever. OrangeMantra enables you to do just that. Our industry-leading team of Magento Website Developers has powered both startups & established brands.