Our teams are working remotely to meet your tech requirements promptly – Contact us Today !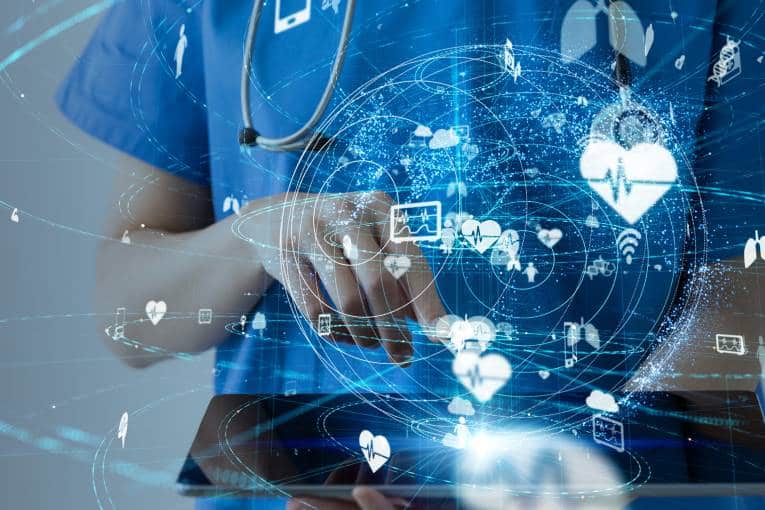 Insights-driven Healthcare with Efficient IoT Solutions
The healthcare industry has been the pioneer in using the Internet of Things (IoT) for improving operations and service quality. Healthcare infrastructures and medical devices can be connected to desired software tools using suitable IoT solutions. As the world of IoT-enabled devices expands across industries, healthcare providers are upgrading their operations and services in innovative ways.
At OrangeMantra, we strive to equip our clients in the healthcare industry with the most advanced internet technologies. From patient safety management to asset utilization to environmental monitoring, we enable everything through IoT solutions.
IoT Solutions That Cover Everything in Healthcare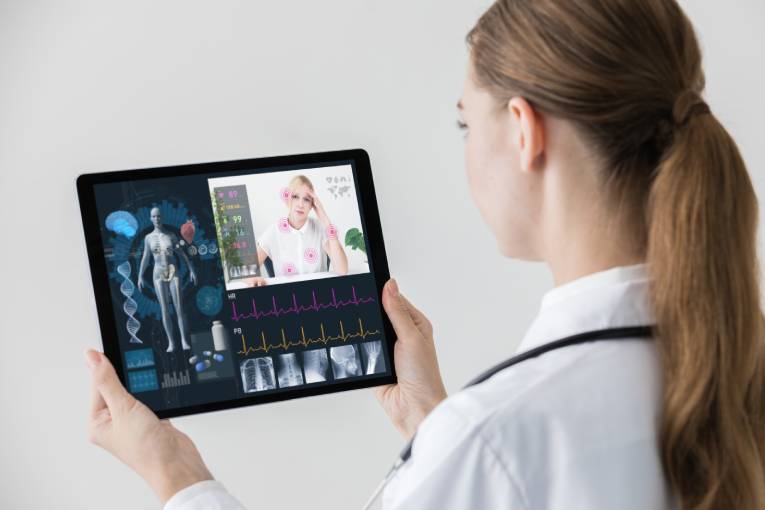 Patient Care
IoT-enabled solutions to manage everything related to patient care and safety at your healthcare facility.
Inpatient throughput management 
Patient safety assurance 
Infant safety assurance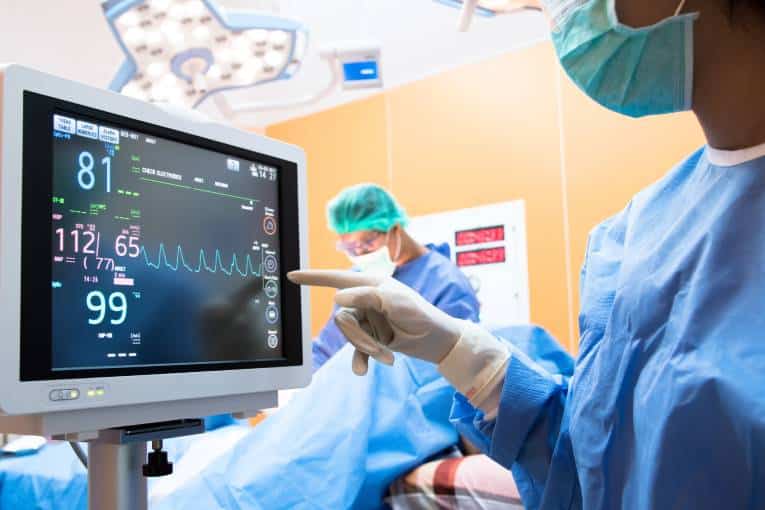 Healthcare Asset Management 
Let technology take care of your asset while you engage more with patient care and service quality.
Automated asset management 
Asset utilization
Asset safety assurance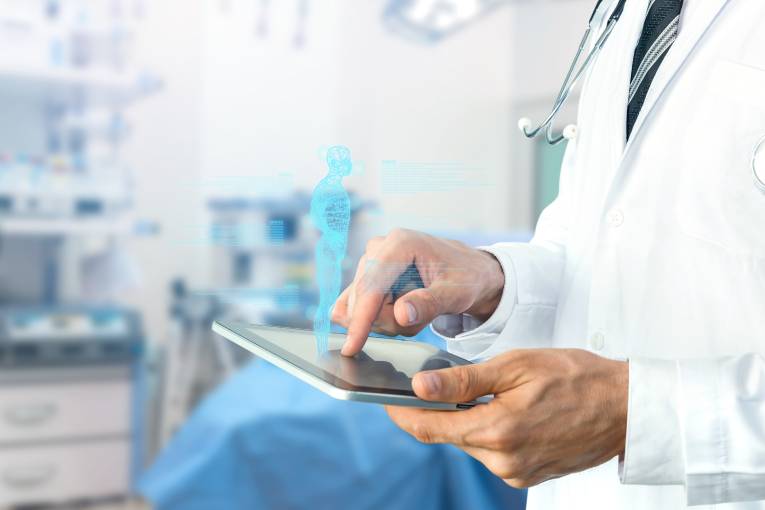 Medical Staff Management 
Take a data-driven approach to hospital staff management. Know the real-time location of staff, expected response time, and more.
Staff task management 
Workplace safety management 
Staff motivation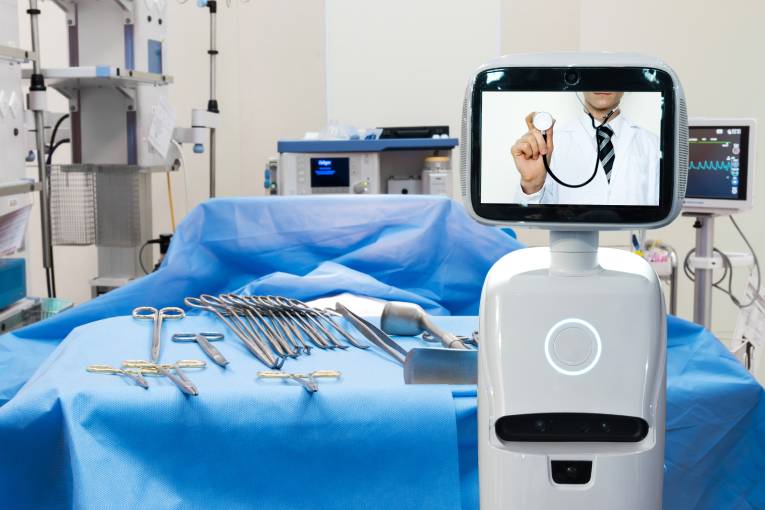 Facility Monitoring 
Easily monitor and manage your healthcare facility from a common dashboard. Automate task schedules, track locations, and more.
Task schedule automation
Environmental monitoring
Location-based work management
Key Benefits of Healthcare IoT Solutions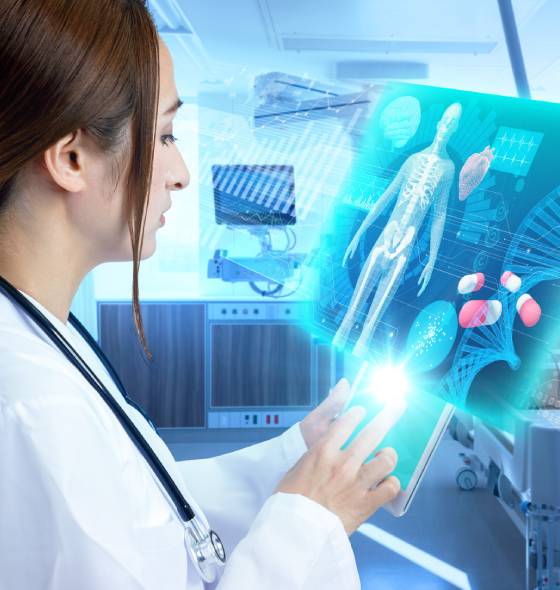 Main Features of Our IoT Solutions for Healthcare
Real-time location tracking
Track and monitor the real-time location of staff and promptly know their availability.
Inpatient information
Make sure that the right patient is being taken to the right operating room or other areas of the facility.
Seamless communication
Inform patients' relative about their condition or recovery by using real-time data.
Preventative maintenance
Inform patients' relative about their condition or recovery by using real-time data.
Asset monitoring
Count fixed assets and medical equipment at the comfort of your control room, from a user-friendly dashboard.
Health record management
Get quick access to all the records and reports of your patients. Ensure the accuracy and safety of digital health records.
Frequently Asked Questions
IoT enables healthcare providers to be more watchful and connected with the patients. IoT devices enable medical care professionals to identify the best treatment and accurately monitor recovery, among other things.
The cost of developing a healthcare IoT solution mainly depends on your requirements. It's better to consult with experts to know the estimated cost of IoT solution development. OrangeMantra offers competitive pricing for all kinds of IoT solutions.
There is no predefined development time for developing healthcare IoT solutions. It depends on what kind of solution you need and the size of your healthcare facility. OrangeMantra has a track record of developing IoT solutions within shorter turnaround time.
test