Our teams are working remotely to meet your tech requirements promptly – Contact us Today !
Custom E-Commerce App Development
We develop a complete e-commerce app solution that adds value to your business.
Build a robust, intuitive, and AI-driven e-commerce app with features that drive more sales and revenues. Our dedicated team of top-notch e-commerce app developers employs the trending technologies and designs to build apps that deliver world-class shopping experience for your users.
Request a Quote
Top-rated E-commerce App Development Company
With everything happening at our fingertips in today's digital world, having a mobile app for your business is a cost-effective and profitable way to drive more revenue. With more than half of all the internet traffic shopping from mobile devices, it is essential for e-commerce business owners to level up their e-commerce business by developing user-friendly and intuitive e-commerce app.

As one of the best e-commerce app development company, we build feature-rich, intuitive, and industry-standard e-commerce mobile applications to mobilize your e-commerce store. With our esteemed years of expertise and excellence in e-commerce app development, we provide the best-fit solutions that cater to our customers' requirements and gratify users with delightful shopping experiences.

We are backed by a team of highly-qualified mobile app developers that craft the best-in-class e-commerce applications to support your online store and deliver a world-class user experience for your customers. Over the years, we have acquired an excellent track record of developing the best e-commerce apps for our prestigious clients using the best of our skills and abilities to ensure superior quality and effectiveness of apps.
We'll Help You Overcome All Your E-commerce App Development Challenges
For us, every perspective of e-commerce app development matters. We develop customer-centric e-commerce apps that encourage mobile users to make an easy and fast purchase, helping e-commerce businesses to boost their ROI. As an experienced e-commerce app development firm, we are aware of the mobile app development challenges that you need to face when developing an app for your business. Our proficient e-commerce app developers think from a user's and business's perspectives and adopt what works best for both.

Admin's Perspective
Technology Selection
When developing a mobile app, selecting the right app development framework is the most challenging task. To build a perfect app, you have to set your business goals, budget, and development platform, and many more. Our knowledgeable e-commerce app developers will help you choose between CMS such as Drupal, Magento, and other SaaS models for e-commerce app development, to build the ultimate mobile app for your users.
Stability
An unstable mobile app is likely to tarnish your brand reputation. You must use apps that are stable, secure, and guide your customers throughout their buying journey without disruption. We employ cutting-edge mobile app development tools and technology to eliminate bugs, errors, and perform extensive testing at every stage of the development process to ensure that the end-product is stable and reliable.
Unified Shopping Experience
Customers love apps that offer a unified shopping experience across multiple channels. E-commerce business owners must adopt a seamless omnichannel approach to developing e-commerce apps for their businesses. Our capable e-commerce developers will help you provide a cohesive shopping experience to your customers to accelerate your sales opportunities.
Analytics
Analyzing metrics and KPIs is vital for every future-centric business as it can help in improving mobile apps for better user experience. We offer a rewarding combination of e-commerce app development strategies and BI-based analytics for your e-commerce applications to drive better results. We turn your scattered data into actionable intelligence to help you make well-informed decisions.
Multi-Vendor Marketplace Solution
For an e-commerce business owner, it may be a bit of struggle to connect several sellers and vendors with prospects. Creating a convenient marketplace helps retailers and vendors to sell their products easily, which in turn drives more commissions for businesses. As a leading e-commerce app development company, we develop a multi-vendor solution to streamline product management and vendor commission process by using the Magento e-commerce development platform.

User's Perspective
Loading Speed
According to Google research, 40% of prospective users abandon a page that takes more than 3 seconds to load. Users love apps that are fast and responsive. We follow an agile approach to designing the best UI for apps and add high-end features that ensure faster-loading speed and compatibility with the latest OS versions.
Easy App Navigation
As your e-commerce store offers a plethora of products to users, it is important to provide simple and clear product navigation to users. Our high-end solutions and methodologies enable us to develop native or hybrid mobile applications to deliver a delightful experience in product categorization, product search, cart visibility, and account management.
Data Security
Data security is a major concern of online users who are vulnerable to data theft and malicious attacks from cybercrooks. To prevent such devious attempts of hackers, our developers do not use the standard FTP for file transfer. We employ reliable security technologies and ensure regular updates of shopping carts and data backups to mitigate the risk of data theft.
Checkout Process
E-commerce mobile apps with multiple-page sign-ins and checkouts are likely to annoy your users, especially if they are in a hurry. We build intuitive apps that allow customers to save their card and digital wallet information to execute faster transactions. Our e-commerce apps also come with seamless social integrations that allow users to log in to their accounts using their social media profiles, thus saving their valubale time and effort.
Recommendations
Customers are likely to get confused while finding the right product that perfectly meets their needs or preferences. By integrating AR technologies in e-commerce apps, you can allow your customers to visualize products in your virtual store before making their purchase decisions. Adding this e-commerce feature to your app can significantly boost your conversion rates.
Ready to Level Up Your E-commerce Store? Build the Ultimate E-commerce App for Your Online Store Today.
Custom E-commerce Applications for Businesses of All Sizes & Types
Our fervent team of e-commerce app developers proffers tailor-made mobile solutions that cater to the instantaneous needs of your users. We develop a complete e-commerce mobile app solution for businesses of all sizes and types to help them grab and retain customers and build a positive brand reputation.

Traditional Businesses
Ready to take your brick-and-mortar store online? We can help you get started. Build a remarkable online presence and reach your mobile customers at all times.

Start-ups
Looking to expand your e-commerce business territories? We can help you with our e-commerce app development service that will take your business to a whole new level.

Joint Ventures
Planning to level up your joint ventures? Our e-commerce app development service can give you a competitive edge in the market.
Technologies We Have Worked On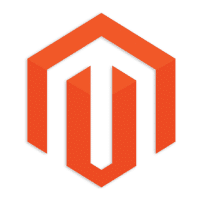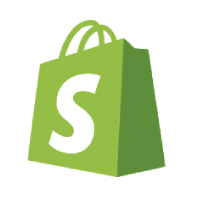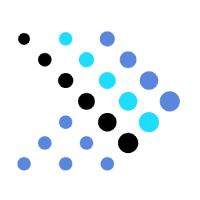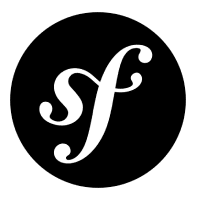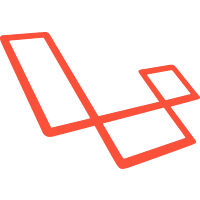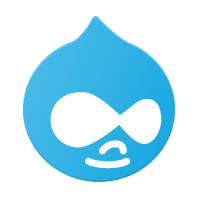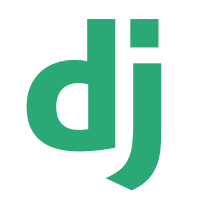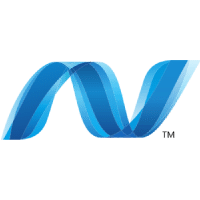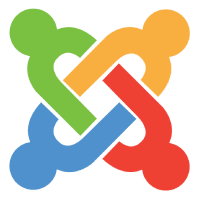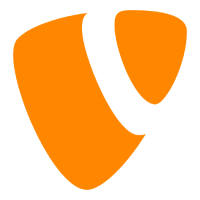 Feature-rich and User-friendly E-commerce Apps for a Delightful User Experience
Our experienced e-commerce developers understand exactly what you're looking for in an app and create the perfect e-commerce mobile applications that fulfill all your business needs.
We build customer-centric e-commerce apps with captivating UI and rich features to deliver a delightful user experience. Our complete e-commerce app development service encompasses all the facets of customer applications.
Super-easy onboarding
Ensure a zero-hassle onboarding process for quick logins.
Native app
Native apps to offer enhanced services to the respective platform
Product categories
Seamless product categorization to facilitate easy product search and navigation
Product navigation
Internal search bar to ensure easy product navigation
Multiple payment modes
Multiple payment options for easy transactions through debit cards, payment gateways, etc.
Multilingual support
Enhanced communication and interaction with multilingual support
Shopping cart
Enable shopping carts to allow users to add products that can be checked out immediately or later.
Add to favorites
Users can add products to their favorites to purchase later or get notified when the price drops.
Banners
Promotional banners to provide a captivating and interactive look and feel for the user
Advertising
Ad section integrated to view ads or product updates
Customer reviews & ratings
Customers can leave reviews and ratings on the purchased products
Customer reviews & ratings
Customers can leave reviews and ratings on the purchased products
Profile settings
Easy customization of profile for an easy and personalized experience
Push notifications
Push notifications to keep the user informed about the current status of their order
Discount coupons and promo codes
Provide discount coupons and promo codes to encourage users to buy products at a discounted rate
Social media login
Social media login feature added to ensure quick logins for users.
Real-time dashboard
Ensure easy monitoring and functioning of e-commerce app using real-time, interactive dashboard
Banner & Ads management
Manage which banners and ads will run in the app, all from a single place efficiently
Product management
Easy product management for organizing and showcasing products in an appropriate manner
Store management
Efficiently manage stores that are going to sell their products in the e-commerce app
Staff management
Admin will be able to manage employees efficiently using this feature
Catalogue management
Adding this feature can help admin to manage product listing or product catalogue
Product addition
This feature allows admin to add or remove any product from the listing
Order tracking
Order tracking can ensure timely delivery of products and better customer service
Order history
Availability of order history can be useful for admin's future reference
Customer data
Save and store customer data for admin's reference
Reporting
Timely reports and analytics to measure performance
Special offer creation
Admin can create special offers for users using this feature
Besides standard e-commerce features, we also integrate additional features into the application to build a cohesive e-commerce app that ensures the best user experience and performance.
Seller app
Enable sellers to manage their sales efficiently with a user-friendly seller app.
Multi-vendor solution
Multi-vendor marketplace solution integrated to connect with several vendors.
E-wallet integration
E-wallet integration to allow users to store their card information for faster transactions.
AI & ML integration
Integrating artificial intelligence and machine learning can help in providing a personalized user experience.
Live customer service
Address concerns of your customers in real-time and provide enhanced user experience through 24/7 customer services
Customizable user dashboard
Users will be given personalized dashboards that will meet their requirements.
Daily deals
Daily deals section added to the app to attract the user's attention
Wishlist
Users can add products to their wishlist to purchase later or be notified of the future product updates
Store pickup
This feature allows picking up of products directly from the stores
Credit options
Availability of the credit facility can help users with purchases
EMI facility
Users can make expensive purchases by paying money in installments
Live location
Live location can enable the cancellation of rides in case of an emergency
How We Develop Your Perfect E-Commerce App
We employ the best of our skills and add high-end features into your app to elevate it to enterprise-standards.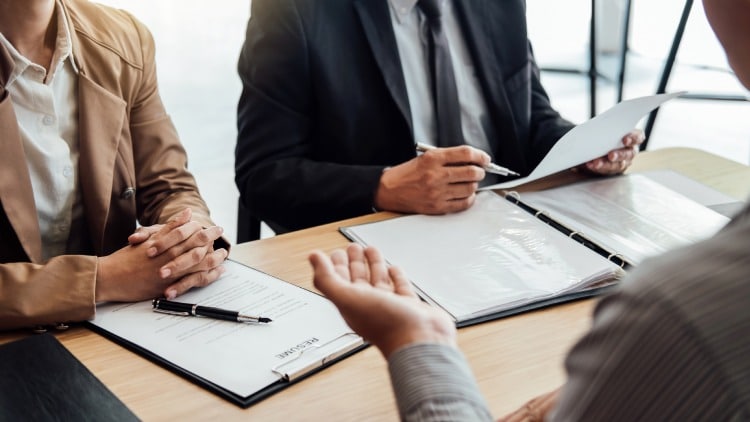 Requirement Elicitation
Our customer is our top priority! We treat every business as unique and ensure that every requirement is taken care of with great perfection and dedication.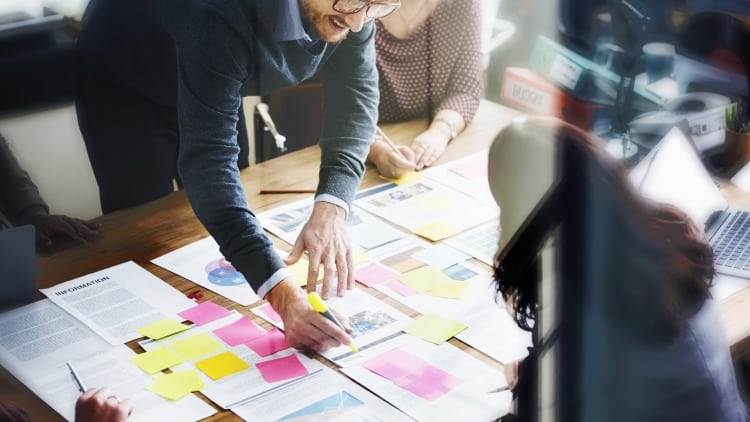 On-demand Strategy
We develop custom strategies to build the best-fit app for your business based on rigorous research, understanding of your requirements and product feasibility.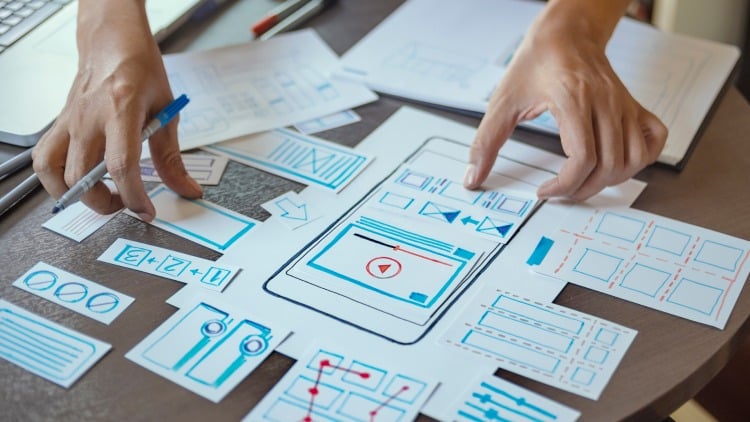 Captivating UI/UX Design
Our expert front-end app designers and developers craft the best and highly captivating UI/UX for delightful user experience.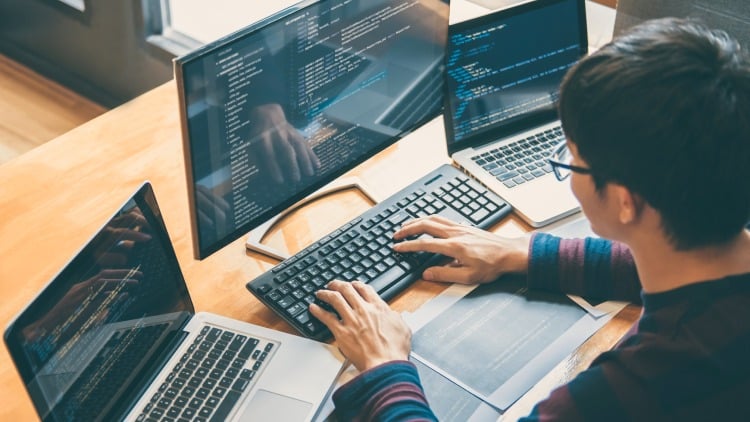 Back-end Development
Our proficient e-commerce developers employ the latest technology stack and development frameworks to create a cohesive, feature-rich, and engaging app. The developers provide the best data storage solutions to meet your requirements.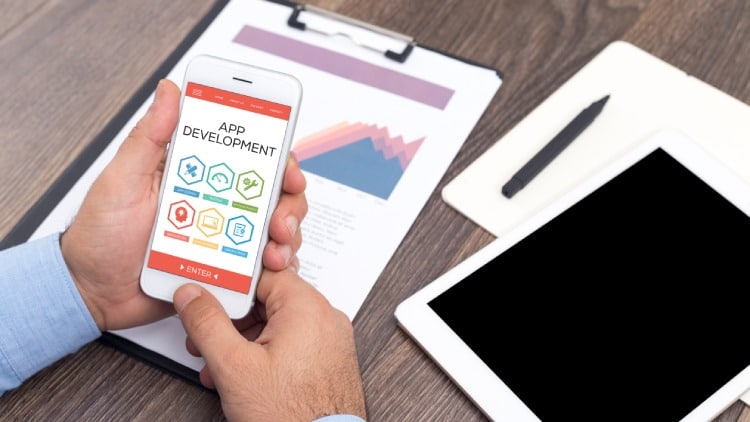 100% Quality Testing
The e-commerce apps undergo extensive testing at every stage of e-commerce app development to avoid the existence of any kind of bugs or errors. Our developers have no mercy on these technical snugs and do their best to deliver a supreme quality end-product.
Enjoy the Exciting Benefits of Our Advanced E-commerce Apps
Empower your e-commerce store with our high-end e-commerce mobile app solutions to deliver incredible shopping experience to your users.

100% Customization
Build apps that meet all your business requirements. We provide tailored solutions that make your app the best choice for users.

Source Code Authority
You can own your source code once we deliver the end-product to you completely. We never keep your property with us without your consent.

Contemporary UI/UX
Our app designers and developers adhere to the latest industry standards to provide a seamless and captivating user experience for our prestigious customers.

Top-class Quality
We run several quality checks and testing at every stage of the e-commerce app development process to deliver flawless end-product to our customers.

Real-time Interaction Solutions
Provide the best customer service to your users with our real-time interactive solutions. We integrate live chat tools to help you address your users' queries and concerns in real-time to ensure long-term customer relationships.

Future Maintenance & Support
Since your e-commerce app is a lifetime investment, make sure it is in good hands. Our developers will boost your app with timely updates to ensure its peak performance with the latest OS versions.

Latest Technology Stack
We employ the latest technology stack to create a powerful app for your business. Our app developers combine their expertise and knowledge with trending innovations and technologies to build apps that will never fail to impress your users.

Cost-effective & Timely Solutions
We deliver value at affordable price tags. Partner with us to build the best, budget-friendly e-commerce app within the shortest timeframe without compromising the quality.
Let Us Craft Your Idea into a Powerful Business App with Our Holistic E-commerce App Development Solutions.
Frequently Asked Questions
test