Google announced that the company is making Workspace apps available for everyone. If you have a Google account—which you most probably do—now you will be able to get a fully integrated digital experience with Gmail, Docs, and Chat in one system. The tech giant says over three billion people use Google Workspace apps. Most users will be able to switch to Google's more modern, integrated digital ecosystem. 
If you use Gmail on a web browser, the "Google Workspace" logo now appears below the Gmail icon—for both personal and enterprise users. You might miss the difference if you don't notice carefully since the logo appears on a splash screen while logging in.  
Gmail mobile apps currently lack a splash screen. But that could change with Android 12—for which Google recently released the second beta. With a growing number of businesses using digital enterprise solutions, these changes are likely to have remarkable commercial impacts. 
Google Workspace for productivity & collaboration 
Google Workspace apps let "teams of all sizes connect, create, and collaborate" per their needs. With remote work solutions becoming mainstream across industries, collaboration is key for companies like Google and Microsoft. Google is now offering configuration to turn on Google Chat to all users. After changing the setting, you can access Google Chat as an option to use direct messaging and chat Rooms. And that's not all in instant messaging. Along with this announcement, Google has also introduced a new terminology: the evolution of Rooms in Google Chat to Spaces. 
Google Spaces is the same as chat Rooms. But the tech titan wants to distinguish them into new categories of digital communication, next to Gmail, Chat, and Meet. Besides, Google is also adding a set of new features, including improved threading, better emojis, moderation tools, and "discoverable" spaces.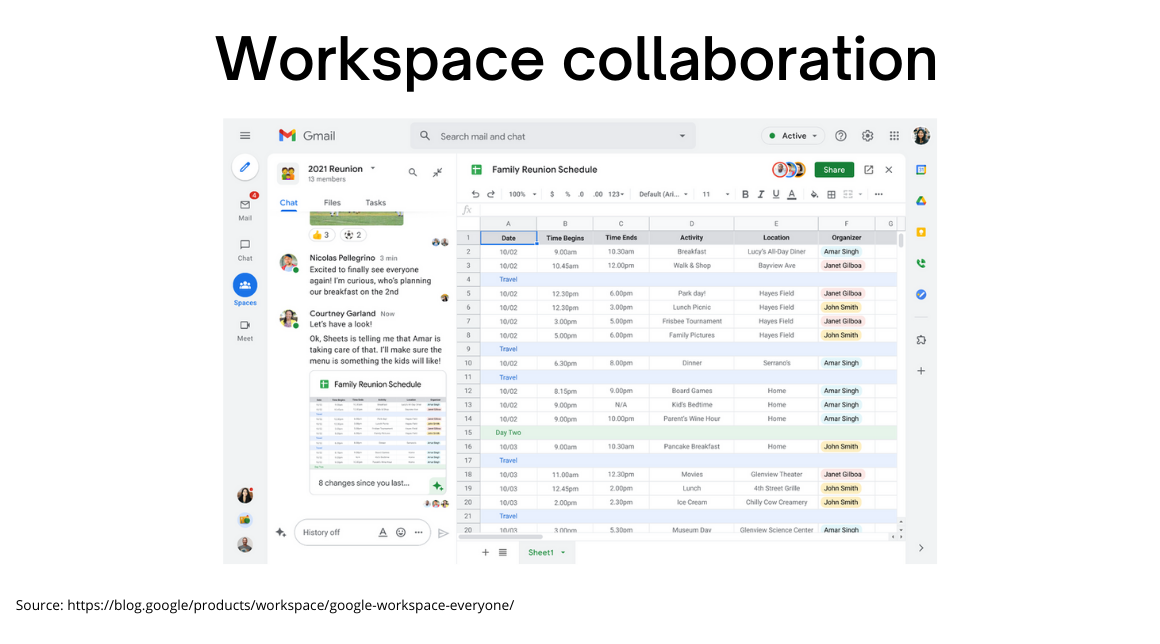 Workspace features that make workflows better 
Workspace apps have seen a host of enhancements lately. Google announced that it will enable background noise cancellation as a default feature on Meet. Besides, the video-calling app will also add a Companion Mode. Google introduced the noise cancellation capability last year for Workspace Enterprise Plus and Education Plus users.  These features will now be available to other Workspace users, as well. 
Google also announced that its Docs and Drive will soon feature client-side encryption, making users' data indecipherable to Google. With this new feature, Workspace customers can directly control encryption keys. At the same time, end-users will also get the advantage of Google's native web-based collaboration capabilities across platforms like Drive, Docs, Sheets, and Slides. 
Expanding communication modalities
Google said the central idea behind this announcement is to offer users multiple modalities of communication. "The aim is to keep the context. If you start something with an email and then you want to upgrade, it into more real-time interaction between a group — or even for a project — you're able to do that and you can keep the context. Then you can all seamlessly upgrade into a meeting at the same time," Sanaz Ahari Lemelson, senior director of product at Google.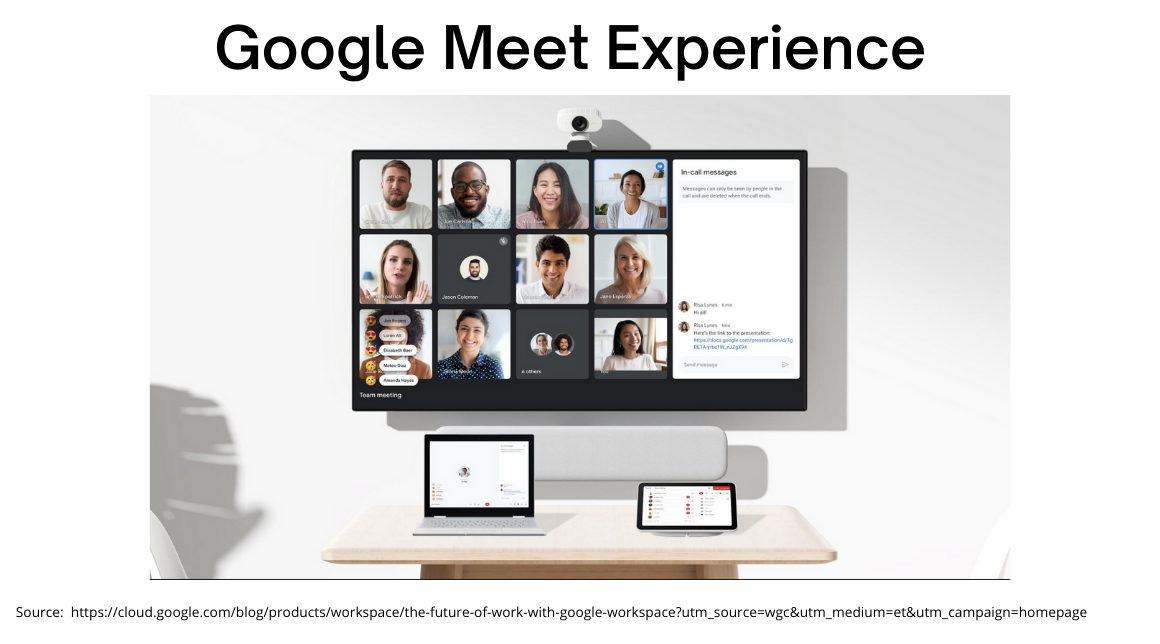 Enhancing enterprise workflow with OrangeMantra
 At OrangeMantra, we've been working with a diverse bunch of clients, helping them enhance business processes. From workflow management software to enterprise apps and eCommerce websites, our end-to-end digital transformation solutions have turned out to be game-changers for many. With 20+ years of experience in the software and I.T. solutions business, we are poised to solve all your tech problems in record time.