The year 2020 marks the beginning of a new decade and much is going to evolve on the technology front. You will probably see disruptions everywhere, whether it is websites, mobile apps, enterprise applications, or any other type of custom software. The key to moving ahead lies in keeping pace with these developments because early adopters will definitely do it and secure an advantage as well. Not doing so can actually have a negative impact, considering the growing market competition and expectations of the customers. Speaking specifically about the iOS app development landscape, there are several trends that are expected to make it big this year and beyond. While some of these have been around for a couple of years, others will come to the forefront for the first time.
Let Us See The iOS App Trends That Will Change The Game In 2020.
Machine Learning will be a norm
Apple's Core ML (Core Machine Learning) has gained tremendous popularity and recognition for its capability to make intelligent apps across different Apple devices. In fact, the Siri you interact with and the Camera you use for clicking are responsive applications that integrate with CoreML. This framework empowers app development with Machine Learning is going to become a norm for developers. While it renders ease in development, the apps come out better as well.
The rise of Swift 5
Apple has presented Swift 5 programming language, which has a stable Application Binary Interface (ABI) along with binary compatibility. Also, Swift libraries will now be integrated with current and future versions of iOS, macOS, Wearable OS, and TVOS. With this, apps will be smaller and easier to develop as developers will not have to include these libraries any longer. You will probably see every ios app development company embracing this language to create outstanding apps for the platform.
Apple Pay will drive portable commerce
The booming growth in the e-commerce and online banking domain has made online payments more important than ever. Mobile usage has widespread adoption because users no longer want to transact with cash or access their accounts to manage transactions. Apple Pay is the flagship mobile wallet app that is used for this platform. It is highly secure and empowers peer-to-peer payment gateway system, which makes it a preferred choice for iOS users. Though it has been around for some time, 2020 will see it driving portable commerce with secure payments anytime and from anywhere.
Cloud-based iOS apps will be commonplace
Cloud technology is nothing new, rather it has earned acclaim over the years for the ample opportunities and perks it offers. It serves as a trustworthy platform to store data, which you can access anytime smoothly, securely, and quickly. In 2020, there will be a higher demand for cloud-based iOS apps because they help businesses increase productivity and collaboration between employees. Moreover, this technology has the potential to enhance the internal memory of smart devices. At the same time, every ios app developer can leverage the cloud platform for quicker and simpler app development, along with extensive cost-saving.
AR and VR will transform apps
The innovative technologies of AR and VR will no longer be confined to gaming and video experiences. They will make a bigger impact on the iOS apps of the future, with the increasing adoption of AR and VR based features in them. Apple has ArKit, which has been specifically tailored for developing standalone AR-integrated iOS apps. This year, businesses will look for creating new apps with these features or integrating them into existing ones as well.
Wearables and IoT will witness a boom
IoT has the potential to transform mobility as it interconnects the mechanical, digital, and computing devices and enables them to exchange data and information seamlessly. Coupled with wearable devices, these apps can empower businesses and open new growth opportunities for them. As a result, every iPhone application development company is bound to experience a booming demand for wearable and IoT apps. Apple's HomeKit is an application that officially comes ahead as the apt one for creating these apps.
Enterprise mobility will tilt towards iOS
Over the years, businesses have embraced enterprise mobility as a part of their existence because these apps drive productivity, reduce costs, and empower the employees with connectivity and collaboration. The Bring Your Own Device (BYOD) trend has made them even more important. The coming year will see enterprise mobility tilting towards the iOS platform because these devices are fast becoming commonplace. Further, the platform promises better user experience, great productivity, and improved security.
Big Data will be bigger than ever
Another trend that will make it big in the iOS app development landscape in 2020 is the adoption of Big Data. Businesses will want apps that are capable of gathering user data that can serve actionable insights for them. Since every decision is going to be data-driven in the future, integration of Big Data into business apps is the smartest thing that organizations can do. To add to the benefits, big data integration enables developers to create powerful, robust, and scalable iOS apps.
Chatbots will be the key differentiator
If you want your iOS app to stand apart, a chatbot feature is something that it must absolutely have. These are virtual assistants that interact with the users and offer them round the clock support and services. Obviously, this is something that is more likely to impress your customers and make them choose your business over the others. Now is the right time to hire iPhone app developer to develop a chatbot-powered app for your business or integrate the feature into an existing one.
Security will be a major concern
A trend that has always been around and will be there in the future as well is focused on app security. Though Apple is acclaimed for its embedded features which assure full app security, still developers will go the extra mile to make apps more secure than ever. The release of iOS 13 brings a major step in this direction as developers can now integrate ATS – App Transport Security (ATS) for every app they develop.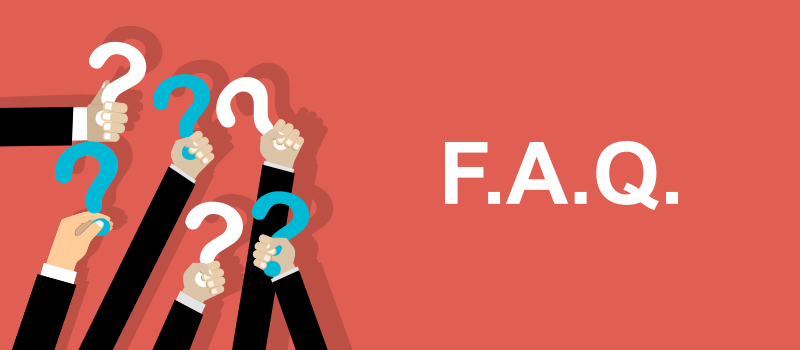 What coding language is used for developing iOS apps?
Swift, a general-purpose and multi-paradigm programming language by Apple, is used for developing apps for the iOS platform. It is designed to work with the popular Apple frameworks like Cocoa and Cocoa Touch. The current iOS app development trend shows an inclination towards Swift 5.
What is Machine Learning?
Machine learning is a data analysis technique that automates analytical model building. Essentially a branch of artificial intelligence, machine learning is based on the precedent that systems are capable of learning from data, identifying patterns, and making decisions without significant human intervention.
What are cloud-based apps?
A cloud-based app is basically a software program that has cloud-based and local components working together. This software model depends on remote servers to process logic accessed through a web browser via an internet connection. They do not consume much space on the user's device but excel in terms of the user experience they deliver.
What is BYOD?
Bring Your Own Device or BYOD is a practice whereby the employees are encouraged to use their personal devices for accessing enterprise systems and data. The practice has an array of benefits; from enabling better communication and collaboration to increase efficiency and productivity, raising employee satisfaction, reducing costs, and bringing flexibility in remote operations, there is much that BYOD serves to organizations.
What is Big Data and why is it useful for businesses?
Big Data refers to the collection of customer data to better understand their behaviors and preferences. Businesses analyze the data to collect actionable insights for making better business decisions. Right now, they are keen to extend their conventional data sets with social media data, app usage data, browser and sensor data to get a comprehensive picture of their customers.
Conclusion
Considering these innovative trends that are likely to make it big this year, there is much that businesses need to do for gearing up. The best way to do it is by collaborating with a professional iPhone application development company that has the right level of domain expertise and industry experience. OrangeMantra is a name you can trust for creating iOS apps that take your business to the next level. Besides creating high-tech apps with trending features, we also help you in evaluating and realigning the existing ones to match with the current trends and user expectations. Get across your requirements and we will help!