Our teams are working remotely to meet your tech requirements promptly – Contact us Today !
Cloud Hosting
Cloud hosting is the innovative hosting solution which uses a network of physical and virtual cloud servers for maintaining data and applications. As it can be rendered as per need basis, cloud hosting serves affordability, flexibility, scalability, and reliability in one. At OrangeMantra, we are as reliable cloud hosting partners as we support client data centers through a global network of hosting providers. We serve as a full cloud partner, with expert technical staff for AWS, Microsoft Azure, and Google Cloud. Our team of experts develops diverse cloud-based, automated solutions for businesses of varying sizes and across industry verticals. We focus on performance, reliability, and security of our cloud hosting services.
How To Choose Your Cloud Hosting Partner
Key Criteria for Selecting a Cloud Hosting Provider
Extensive networking support for cloud hosting
Cloud services and storage in different environments
Experience with Public, Private and Hybrid hosting
Support for cloud monitoring and management
Security services which support the cloud environment
Ability to perform detailed assessments and analysis
Collaboration with Azure, AWS, and Google Cloud
Cloud load balancers for autoscaling
A skilled and reliable support team that is available 24×7
Cloud Hosting Services At OrangeMantra
Cloud Hosting Assessment, it all starts here
At Orange Mantra, we offer reliable Cloud Assessment service which predicts the feasibility of the cloud for your current and future business setup. A cloud infrastructure analytics service, it provides data analytics, cost analysis, ROI analysis, in addition to recommendations for accelerating and simplifying cloud migration and management. It enables the business to determine the optimal cloud configurations and the "best-fit" cloud provider for its environment. Here is how the assessment helps your business:
Facilitates comparison between the costs of public cloud services based on your specific configurations
Ensures that the cloud computing needs are adequately met with a right-sized solution
Enables the creation of an optimal (performance vs. cost) cloud environment for the business
Improves the ROI and maximizes the cloud investment while proposing considerable cost efficiencies
Gives a detailed understanding of the performance expectations to ideate an optimal architecture
Offers a clear and complete picture of the data storage needs to optimize the hosting solution
Provides an analysis of the configuration and migration parameters, along with security and compliance criteria
Presents an understanding of the backup, redundancy and disaster recovery requirements
Managed Cloud Hosting That Delivers Additional Value
At Orange Mantra, we offer value-based cloud solutions in the form of a comprehensive management system for cloud hosting, infrastructure, monitoring, security, anti-virus protection, management, problem management, incident management, multi-tiered support, Live 24*7 Help Desk, and more. Our objective is to cater services that every business needs, but seldom get with typical cloud hosting solutions. Here is all that can be availed as a part of the Managed Cloud hosting service we provide:
Monthly Cloud Security Analysis and Reports
24*7 phone, email and trouble ticket support
Dedicated Account Manager for each client
Managed load balancing for scalability
Virtualization and optimized storage
Managed Security with 24*7 Intrusion Detection
Regular system updates and security patches
Multiple firewall options to maintain data security
Embedded data security to protects data assets
Leading-edge server and networking administration tools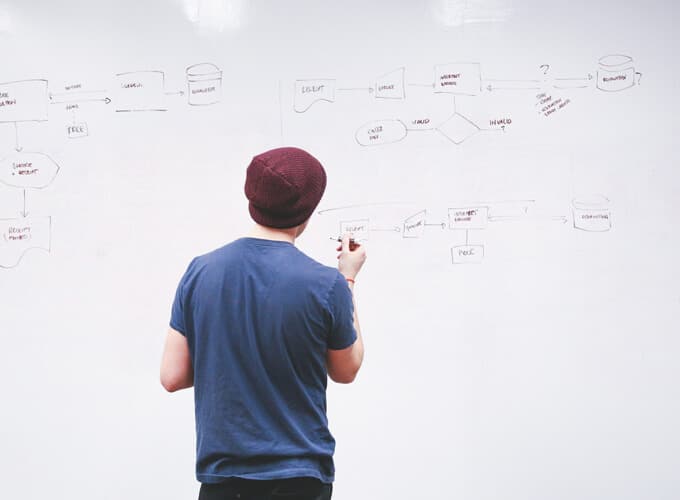 Cloud Hosting with Security Monitoring
A majority of Public Clouds segregate the shared IT security responsibility model into two main categories, namely security of the cloud, and security in the cloud. The common misconception amongst organizations is that the responsibility for securing their data lies with the cloud provider. This misconception can cause an increase in security risks, possibilities of potential data loss, and inability to meet the compliance and regulatory requirements.
The truth is that the organization availing cloud hosting is responsible for the security in the cloud, including data protection, operating system configuration, identity and access management, encryption, access controls and network security. At OrangeMantra, we assist our customers in managing the security of their infrastructure on the cloud and get a clear picture of their security posture on the cloud.
Why Choose Us
The Benefits of using Orange Mantra Cloud Hosting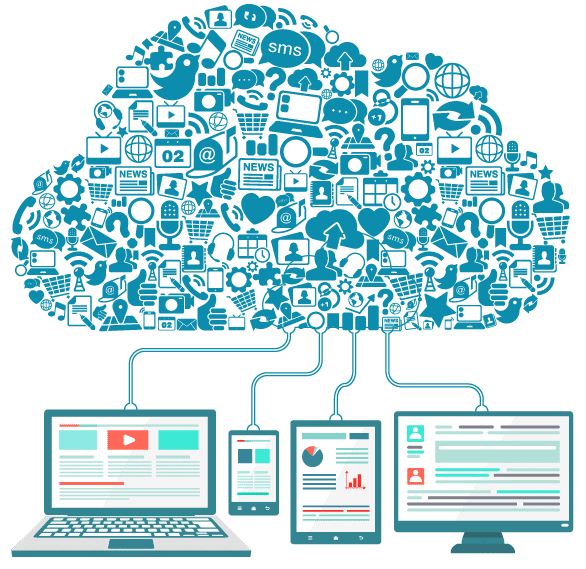 Optimized Azure/AWS/Google Cloud investment which frees your staff for other business-critical tasks
Customized solutions that are architected to fulfill your specific computing requirements
Industry-leading Service Level Agreements (SLA's) for cloud hosting/computing and data storage
Cost-effective cloud with Infrastructure as a Service (IaaS), no requirements for capital investment
Software as a Service (SaaS) with a solution that supports leading operating systems and Microsoft Applications
Competitive pricing with a predictable monthly billing system that runs on a pay-as-you-use model
99.9% uptime guarantee with round-the-clock monitoring and management for your IT environment
An expert team of IT professionals with proficiency in Azure/AWS/Google Cloud configurations
Seamless cloud migration with Microsoft best practices that promise minimal disruptions
Reliable cloud security that ensures that the entire security and compliance requirements are met
Want to empower your business with a reliable cloud hosting solution?
test