Our teams are working remotely to meet your tech requirements promptly – Contact us Today !
Integration of small modules and legacy systems is a big concern today for the business segment. The multiple applications, technology up gradation is necessary and inescapable to keep in pace with the rapidly moving world. If Enterprise web based applications are deployed, it is easy to develop and integrate applications. In one console, you may maintain all web published applications surpassing the client-server technology and/or the exe based applications. The corporates may consolidate their applications like timesheet performance management, lead management, and, etc.
Enterprise web based applications act as a catalyst in publishing employees' timesheet on the fly without any hassles. Today many field forces are also dependent on web based applications with multi-device operability.
Over few years of research and brainstorming, Orange Mantra has developed and deployed banquet of web based applications which are the crux of several enterprises. These applications are easy to customize, quickly deployable, easily configurable, and modified rapidly, which are the main concern of the enterprises. Our Lead management system / field force reduces the time required from inquiry to order conversion.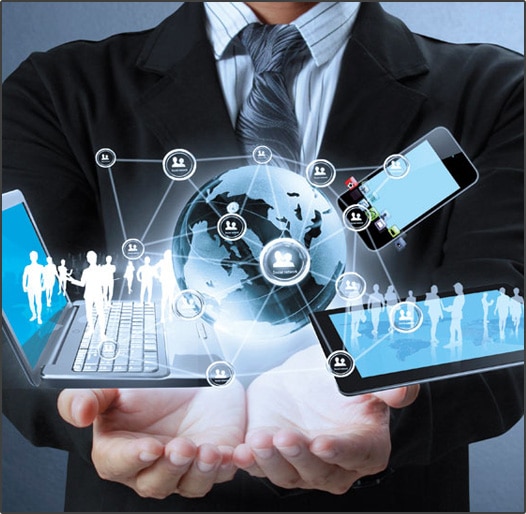 Today with its extended reporting and features, survival of the small, medium and large enterprise has become trustworthy. The DNA of Orange Mantra is to help corporates in deploying customized ERP lead management and time sheets. These instillations have gone through rigorous testing and many man-months acceptability. These applications not only support organization but also transform the employee and employer relationship.
Orange Mantra has understood the UX and UI expectations and developed these applications which are widely accepted by many organizations. With years of experience in implementing projects, Orange Mantra is acknowledged for customer and user loyalty with a valuable competitive edge.
Advantages of Enterprise Web Based Solutions :
Enhances competitiveness
Easy customization
Increases agility in business
Implementation of Breakthrough technologies
Quicker response to market demands
Achieve transparency and scalability
Faster implementation
Improved Data Analytics
Bringing THE Best Solutions For Your Business Verticals
We, the Orange Mantra professionals help in digitizing your business on mobile and web platforms. Our professionals' domain expertise has led to the best mobile solutions across the Enterprises and have succeeded in making them more productive and profitable by getting connected 24*7 with the clients and peers.

Our Enterprise Mobility Services include
Mobile Requirement Analysis
Mobility Strategy
Enterprise Mobility
Mobile UX and UI
Mobility App Testing and Analysis
Application Security
Mobility App Integration
Mobility Technology
Advantages of using Enterprise Mobility
Ease of operation
Exceptional customer relationship
Enhances productivity
Scalable architecture
Render quality and quick services
Enhanced co-ordination
Minimal cost
Centralized communication
Systematic workflow
Data security
Transforming Technology Into Profitable Business Solutions
The most challenging part of your business is to extract, understand, and manage the complex, plentiful and valuable data. A well-equipped system helps to make business decisions easier. We help you through your Business Intelligence solutions based on real-time facts to avail answer for queries such as sales per hour in peak season, business ability in beating the benchmark, preparation for unexpected turnover, customers visit on a given time, determine satisfaction level of customers, and, so forth.
Our Business Intelligence Solutions offerings include
Data integration for any type of Extract, Transform & Load (ETL) operations
Business Intelligence Analytics
Business Intelligence Reportings
Enterprise-level technology roadmap
Best practices on Systems Development Life Cycle (SDLC)
Assessment for various BI tools
BI Implementation services
BI Performance Management
BI Support and Maintenance Services
Helps to upload data securely
Insightful reports and dashboards through visual analyses
Collaborative reports development
Push data from business applications
Safe and secure solutions
On time delivery at affordable prices
Helps in value and performance enhancement
Helps in Decision making
Enabling Full Content Life Cycle from Creation to Disposition
Enterprise Content Management helps the organization having scattered big data (the data is distributed in documents, e-mails, videos and/or web pages) across different locations and departments. The retrieval and management of these data is a major challenge. Orange Mantra offers customized Enterprise Content Management (ECM) solutions for your business critical workflows by optimizing data and collaboration processes; centralizing the data repository; archieve structured and unstructured data and eliminate papers from businesses.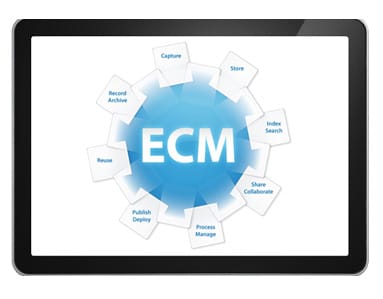 Our ECM Solutions include
Content in context for streamlined process
Content Life cycle Management
Smart collaboration with social, mobile and Analytics
Smart tools to capture and process images
Web content management, CMS design and development
CMS customization
Records management and archieval
E-mail management and archieval
Digital Asset Management
Business Process Management
Portals and web 2.0 Development
Advantages of Availing our ECM Solutions
Compliant and easy to share information
Edit content with ease
Design and CMS meets enterprise requirements
Tailor made service to your needs
Quality services at affordable pricing
Enhanced customer and staff engagement
Industry domain expertise
Flexible, rapid development with value for money
Compliancy with regulatory norms
Running An Organization With Accountability And Ease
Enterprise Resource Planning is the important tool in an organization which integrates the real-time data for smooth operations and management. We help your organization integrate all facets of an operation and management including product planning, development, manufacturing, sales, security, maintenance, marketing, and consumer loyalty through perfect ERP Integration Services. We deploy a customized system of integrated applications to manage your business and automate many back office functions with reference to technology, services and human resources.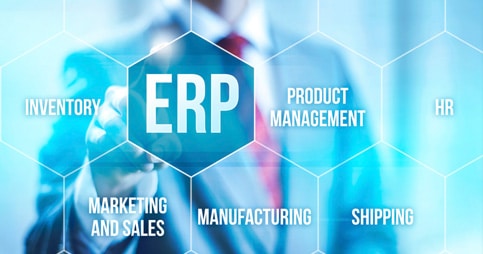 ERP Integration Services offered at Orange Mantra
ERP Strategy
ERP Package Selection
ERP Implementation
ERP Programme Management
Third Party Integration
Customized ERP Solutions
Advantages of ERP Integration Services
Seamless integration of units facilitating operational decision
Replacement of multiple systems
Elimination of legacy systems
Enhancement of work processes
Technology based infrastructure
Manage cost and product flow
High Return on Investment
Enhances scalability
Well planned ERP system enhances CRM
Better supply chain with reduced complexity
Built-in business analytics tool
Compliant with the regulatory system
Offering Affordable And Centralized Protection For Your Infrastructure
Enterprise Security and Data Protection is a suite of products which provide the ability to deploy integrated data protection for the end users' sensitive data. We provide our clients a complete end-user protection system in order to prevent data breaches and business disruptions via gateway to mobile devices. We streamline your administration through centralized protection policies in a single console.

Security Services Offered At Orange Mantra
Application Transmission
Data Refining and Compatibility Check
Application and Data Security
Bug Fixation
Server-side Support
Backup and Maintenance
Performance Analysis and Improvement
Customized Security Rules and Authentications
Company policy based access system
Advantages of Availing Enterprise Security
Data Encryption, key management and data protection
Secured Application
Secured mobile data
Secured software
Network security
Endpoint security
Prevention of fraudulence
Security of Intelligence
Industrial cybersecurity
Knowing your customers is the best approach to be engaged in your Business.
Some of Our Featured Apps
Android TV Applications – All About Brand Culture
As it geared up for its launch in India, this international brand approached us to create a mobile app that would enable them to connect with the average Indian buyer. The Android TV App is designed to showcase the background, culture, and values of the brand on Android TV at its experiential centre and generate awareness about it.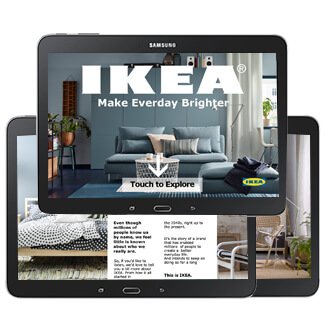 Corporate Event App for one of the Largest Consulting Company
Event Management Simplified
The event app facilitates seamless event management process and attendee engagement. It enables the attendees to access to the event-related information via mobile. The organizer can use it to share alerts related to upcoming events, event locations, and schedules changes via push notifications and in-app messaging. The app also offers features such as real-time feed, reporting, and 24/7 customer service.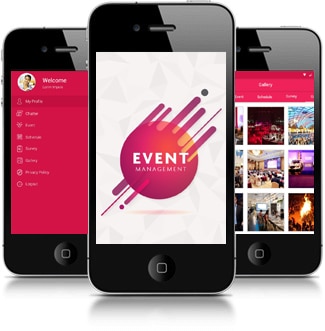 Employee Gamification App
Creating Better And More Engaged Workforce
A full-featured gamification app, this one offered attributes such as scores, challenges, leadership boards, badges, competition (between teams), and collaboration (with teams). The app has a high engagement value and motivates the employees to improve their performance with respect to the KPIs for getting incentives or rewards.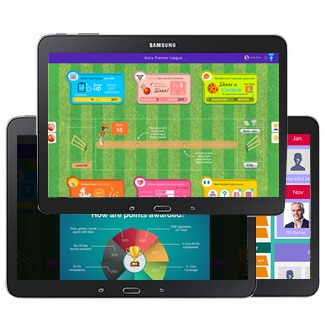 Hyper Local Delivery/Community
Liquor Delivery At Your Doorstep
This is an online liquor delivery app that enables drink-lovers to order their favorite alcoholic beverages and have them delivered to their doorstep. Just register or log in, choose your order from a nearby store, checkout, and have it delivered with COD anywhere. The app is made for both Android and iOS platforms.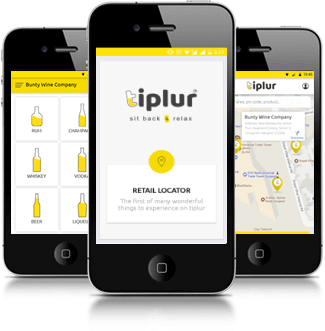 India First Connected Bike
Being the technology partner of global number 1 two-wheeler manufacturer is a matter of pride for us and we took a step ahead by creating the app that powers India's first connected bike. The app brings safety and convenience for riders as it connects with the bike's smart cluster to offer turn-to-turn navigation. It also acts as the all-in-one rider information system.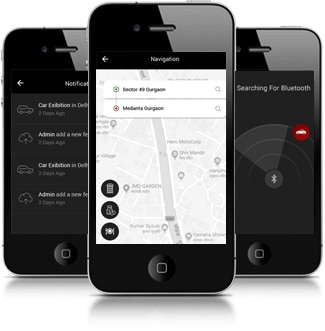 Lead Management Application for One of Asia's Largest Bank
Mobile App For Handling Customer Data
The Banking Lead Management app serves as a powerful tool that enables the accurate tracking of leads through a diverse range of sources, all via mobile. The sales team can use the app for identifying the leads which are sales-ready. This means that they will need to work on the worthy ones and ensures that time and effort is invested only where they are likely to yield results.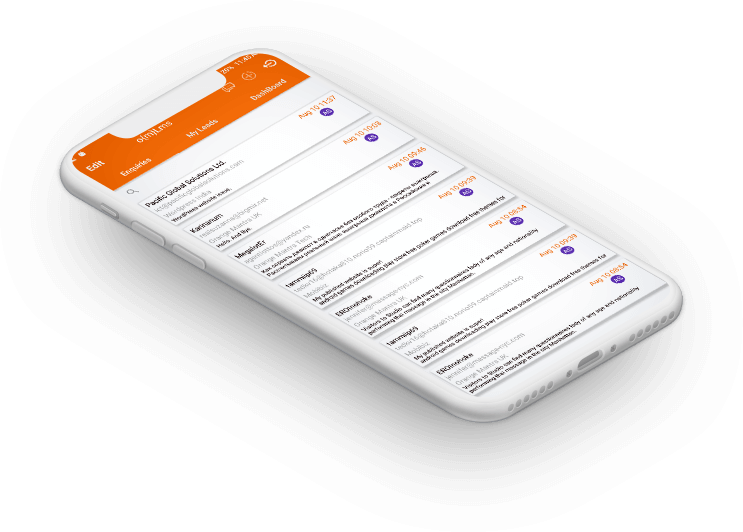 Marketplace for Medicines
Your Medical Store Goes Mobile
A medicine marketplace app for both Android and iOS, this mobile app facilitates online order and delivery of medicines. It enables the users to browse through a catalog of medicines, search and select them, add to cart, checkout, and pay online or COD. Just imagine the convenience of having all the essential medicines being delivered right where you are!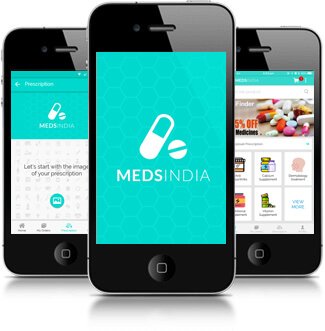 Multi Location Visitor Management System
For Global No. 1 Company for its plans, offices and head office.
The Visitors Management app is a location-based enterprise app that manages the visitors who visit an organization and issues printed passes to the authorized ones. The app requires the visitor to enter personal details as well as the name of the employee he wants to meet before printing a pass. It supports multiple kiosk and information desk console and maintains the visitors' records as well.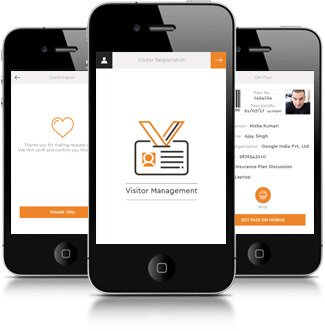 Platform for Travelers Application WOY Trip
Sharing Wonderful Memories
This is an amazing app that enables users to share images and comments with a group of selected friends while they are travelling or attending an event. The friends can view these posts and comment on them as well. At the same time, the app stores the event without any extra effort so that it can be revisited by the users anytime later.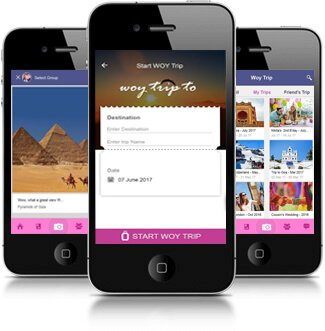 Sales Force Automation
Building An Empowered Sales Process
The Sales Force Automation app enables the monitoring of the tasks of the field staff and also consistently keeping track of their progress with the objective to improve sales. At the same time, it empowers the sales team to get a comprehensive view of customer data across the sales funnel. It also simplifies the sales reporting, with minimal time now required to prepare the monthly and quarterly reports by sales and marketing teams.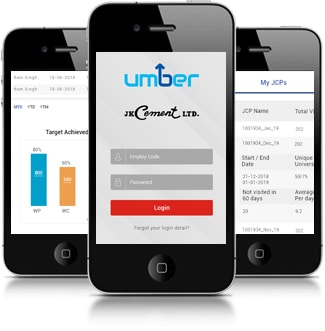 School (Parent Teacher) Management App
Parent-School Communication Simplified
This is an Android app which serves as a school information system that enables communication between the parents and school. While it helps the parents to access all the relevant and important information on their mobile, the app also empowers the schools to reduce the communication turnaround time and form a stronger bond with the parents.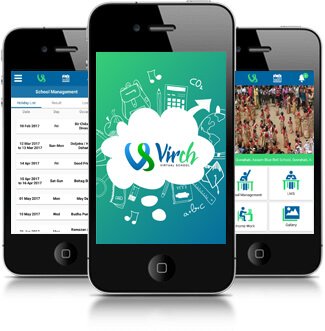 Southern China Airline App
Booking Management
The high-tech app we created for a leading international airline facilitates the team members to manage the flights, the arrival or the departure details, enlisted passengers, actual travelling passengers, food orders, and everything else that is required during the flight journey so that flyers have a memorable time, every time!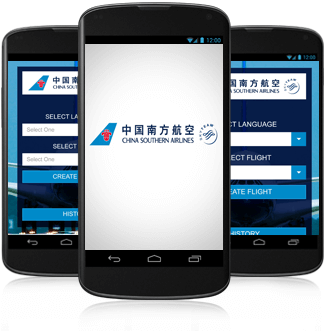 Ticket Booking Platform
Movie Tickets On Fingertips
One of the biggest names in the entertainment industry, the client has 700+ screens across India. The custom app we created simplifies ticket booking by bringing it to the mobile. On the other hand, it also streamlines the booking process for the theater owners. All in all, it serves as a unified portal for both cinema owners and moviegoers.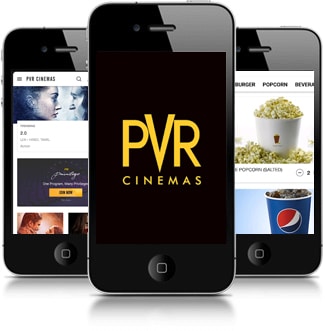 Previous
Next
Client's Testimonials
The quality of the work provided at OrangeMantra was simply superb. They have an impressive kind of response and follow up. They won our trust and confidence and we are eager to work with the talented Android team again.
– Mick
I recommend OrangeMantra's App Store Optimization team for their great work in maintaining and upgrading the mobile application. They were always on time and delivered the desired outcomes.
– Louis
OrangeMantra has a good App developer' s team and I enjoyed working with them. Communication and responsiveness were top-notch and their skills were strong. In case where the work was beyond the ability, they were in preparation and put more hours on work to get the task done on time. I enjoyed working with Orange and will likely have additional projects for them in the future.
– Cristiano
I have only one word to say about OrangeMantra. That is WOW!! Time, Cost, Efficiency, Professional, Cordial are some of the words that strike my mind regarding the App development moments. We are getting a successful number of downloads and are expecting more shortly. All due to their sincere efforts. Thank you Team.
– Omair
OM team did a great job. The mobile app was developed in a short time! I liked the consistency in their way of communication. I was always informed about the working status and the next steps involved. Thank you again!.
– Christoph
The Team excels in fast service. They designed, developed and delivered our android and iOS app within a short duration of time that anyone may not even imagine. It's the result of an amazing team effort.
– Bryan
test