Building Minimum Viable Products for your startups instead of full Application Development
MVP Software methodology allows entrepreneurs to launch a small idea of their application in the market. This procedure provides insights regarding the need for the product by actual users, what it lacks via their honest feedback, and what they can expect from the market. This method also helps potential business owners to spend the least amount on a basic application and allows them to understand the potential of developers they hire to deliver MVP.
OrangeMantra, with 20+ years of experience, are a leading software development company leading in MVP development. Our experienced team has helped in developing our agile process that assists enterprises and startups to manifest their ideas with a high-value, low-cost procedure. Developers of top-level dedicatedly work round the clock on developing a viable product for business so that they can attain a combative advantage at a global level.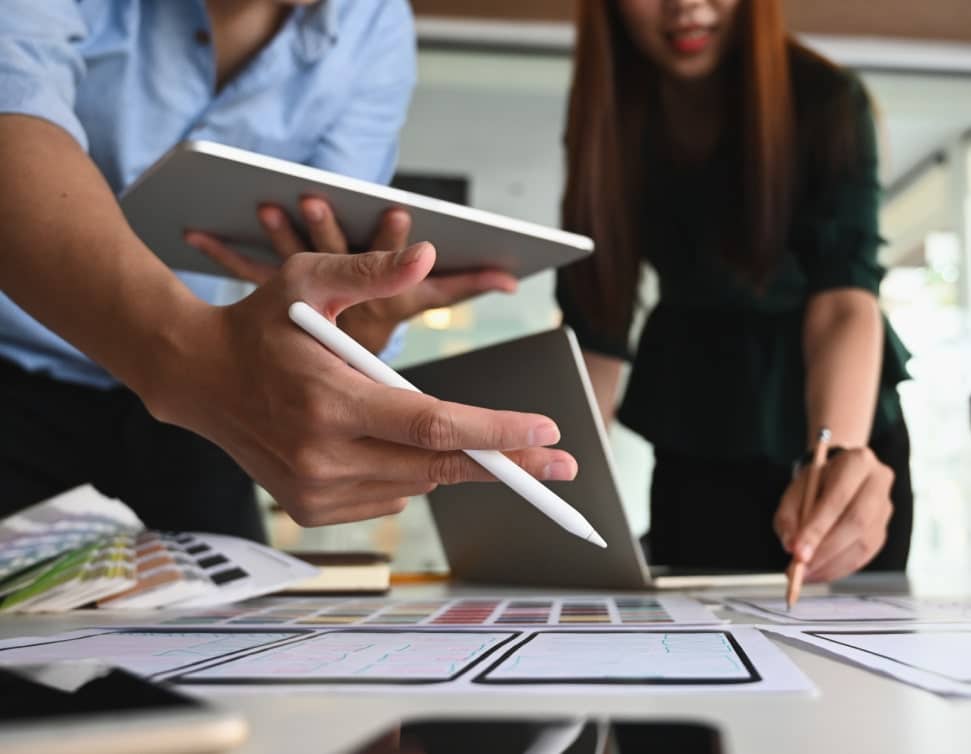 Why MVP Development?
Featuring the best of MVP's Benefits
Decisive
A Minimum Viable Product helps you check the feasibility of your idea and helps you in deciding whether it is worth investing in or not.
Idea Validation
Clear all your doubts with expert MVP Development services as it offers real-time validation from actual users.
Improves Scalability
MVP development builds a robust application that allows you to figure out apps' features, its compatibility with the latest technology to help you build a scalable product from scratch.
Market Understanding
MVP applications attract users from the real-market, which allows us to understand the estimate of the market, the targeted audience, and our competitors.
Persuasive
MVP Development is fast and secure, allowing you to present your product to potential investors sooner.
Resource-efficient
As it takes less time to develop MVP, it also saves a lot of money on the initial investment while saving time and efforts equally.
Unlock new heights in your startup growth with our exceptional MVP Development Services
Our Modus Operandi

Analyzing design
Understanding the product details and its functionality and then creating a raw idea with a team of experts to ensure the MVP we develop is above par with market standards.

Key features
Identifying the key and technical features with the help of developers and after conducting thorough market research.

Designing Prototype
A Mock prototype designed for your company's higher management to check the features and design of the MVP first hand.

Dedicating Experience Team of Developers
A team of highly skilled employees including Project Manager, UI/UX Designers, Business Analysts, Quality Assurance Engineers, Developer(s), Content Manager will be assigned to look and carry out the project with epic efficiency.

MVP development
Developing the MVP with ease and collaborative efforts of all the team members to make the product market-worthy.

Testing and Launching
Our service also includes Regression testing before the final deployment of the product. After testing, the deployment of the product on cross-platforms be it Apple, Android, or a Web Application.
Why Choose Us?
Experience
With 2 decades of experience working and enhancing the startups, our MVP developers understand the challenges and client requirements correctly.
Building value
Our team will carry out the project with precision and if the MVP is not proven to be a Viable product, instead of developing the whole product, we will offer Business Analysis to do research and add features according to the market needs.
Market Launch
launching the product in targeted audience's platforms and communities like ProductHunt and many more for quality feedback
Customizations
Continuous and Compatible customizations to amalgamate your applications with latest features
Innovative Approach
Development of MVP is an innovation itself. Hence, our team keeps a keen eye on current trends and comes up with the newest technological innovations.
Support and Maintenance
We support our clients through and through i.e. from the launch of the application to even after the launch, our team is available to resolve your issues.
Frequently asked questions