Our teams are working remotely to meet your tech requirements promptly – Contact us Today !
SharePoint Development Services
Invest in a solution that promotes seamless
collaboration and efficient operations for your business.
Contact Us
Leverage SharePoint to automate and streamline your business processes
Microsoft SharePoint serves as a powerful content management and document management platform for enterprises. Essentially, it connects people within an organization and empowers them with the information required for seamless collaboration. If you are looking to leverage this platform, OrangeMantra is a trusted partner that can help you with its implementation. We offer end-to-end SharePoint services, from SharePoint consulting, to design, integration, and implementation. Our SharePoint specialists are capable of handling your SharePoint upgrade or migration requirements as well.
Our SharePoint Development Solutions
Implementation
We assist organizations to choose the apt Sharepoint Implementation, either on-premise or cloud, implement the selected approach, and customize it to match the objectives and business needs of the organization.
Development & Customization
Our SharePoint experts develop custom applications such as Intranet, Extranet, Workflow Management, Content Management, Enterprise Search, and more. Our developers take advantage of the .NET Framework and custom coding to create powerful custom solutions.
Consulting
OrangeMantra provides SharePoint consulting services and solutions to facilitate greater collaboration, improved engagement, and automation of business processes. Our team helps you to maximize the benefits from the SharePoint features.
Integration
We integrate SharePoint with CRM, ERP, and other custom applications in the existing business ecosystem. We have deep expertise in integrating it with the existing enterprise applications with minimal risks.
Migration
Our experts extend SharePoint Migration services through manual or automated process that migrates the entire content in the existing on-premise file share or SharePoint to existing or new on-premise SharePoint or SharePoint Online.
Support & Maintenance
SharePoint support services offered by Orangemantra include one-time ad hoc support and ongoing maintenance support (AMC) as well. Hire a dedicated team to provide level 1 & level 2 support for your SharePoint implementation or coordinate with Microsoft for level 3 support.
Why Choose Us As Your SharePoint Development Partner?
Years of Expertise & Experience
Our team comprises Sharepoint developers who bring together in-depth expertise and several years of experiencet. Our experts also have numerous successful projects to their credit, which assures that every project becomes a success.
In-depth Product Knowledge
With the years of experience working with the Sharepoint, we have the advantage of comprehensive knowledge and foresight, which makes us capable of assisting your business in the entire phases of the project implementation.
Focused on
Innovation
Over the years, we have come ahead as a technology partner that focuses on innovation. We deliver highly creative solutions, using our expertise and experience to develop efficient implementation strategies.
Flexible Engagement Model
OrangeMantra service models offer a remarkable degree of flexibility. From offering diverse engagement models to being there when you need us, we excel on all fronts. We also ensure that your project is on schedule and completed successfully.
Let's help your business unlock the potential of SharePoint with our in-depth expertise.
Success Stories
SharePoint DMS Enhances Operational Efficiency of a Globally Leading Liquor Manufacturing Company
We built a cloud-based document management system that helped a leading liquor producer boost efficiency and foster collaboration within and outside the organization. Document and content management across departments and organizations was the main challenge facing the client. Our development team used agile methods to create a system with iterations. The team rigorously tested the solution and took the client's feedback on every module. We deployed a streamlined, comprehensive, cloud-based intranet portal using the latest version of SharePoint.
View full case study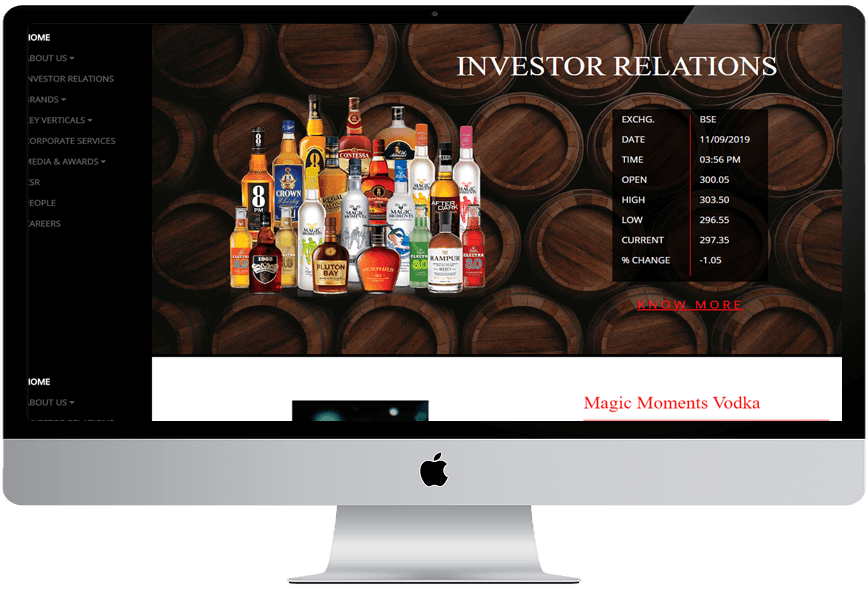 Client's Testimonials
"OrangeManta has always been very helpful and quick in response to our requests. We highly recommend them to anyone who is looking for a reliable partner to help you build your website or online store."
- Arthur
Working with OrangeMantra has been a great experience. We were struggling with a niche staffing requirement and finding the right person to fill the position was a big challenge. Thanks to OrangeMantra's persistence, we were finally able to get a perfect match.
I am really happy with their services. Their recruiter was interested in understanding my requirements because she wanted to give me just the right resource. The best thing is that being an IT company themselves, they are good at understanding Great communication, no wastage of time and money!
I approached OrangeMantra for managed staffing last year and I was thoroughly impressed. The quality of candidates they connected with me was exceptional. The recruiter team deserves to be commended for their follow-up communication. I would definitely recommend OrangeMantra to everyone.
test