Our teams are working remotely to meet your tech requirements promptly – Contact us Today !
Operational Dashboards
We build highly interactive and real-time operational dashboards to help you monitor, evaluate, and compare the critical factors for successful business operations. With our advanced dashboard solutions, you'll be able to make strategic and informed decisions based on true instincts and metrics.
Request a Demo
Real-time Operational Dashboard to Visualize Your Business Operations at a Glance
As an operation manager, you have to make sure that your company is performing to its best potential. Besides, attracting talents, hiring procedures, and setting training standards, you have to analyze and optimize organizational operations, and work to improve quality and efficiency for better productivity and profitability. Monitoring and tracking the efficiency at every level requires an operation manager to have a hawk's eye on every process and the ability to carry out processes systematically.

To help operation managers carry out operations in an appropriate and cost-effective way, we offer custom operational dashboards displaying production KPIs and operational data from all of the data sources. Our operational dashboard solutions are aimed at helping you visualize the scope of your organizational operations at a glance in real-time and dig deeper into the details that matter to your business' productivity. Identify issues in the supply chain and instantly inform the key players to take necessary actions. Since an operational dashboard updates in real-time, it significantly reduces the number of resources required to run operational reports.
What are the Key Features of an Operational Dashboard
Deploying operational, executive, data quality, and data health management KPIs in the real-time and user-friendly dashboards have become easier and faster across verticals and horizontals of your business.

It is the total number of conversions your Google Ads tracks and measures across all conversion actions.

This digital marketing metric highlights the number of times your Facebook page has been viewed by both logged-in and logged-out users.

This metric helps you measure the number of and sources of website traffic excluding Google's search engine.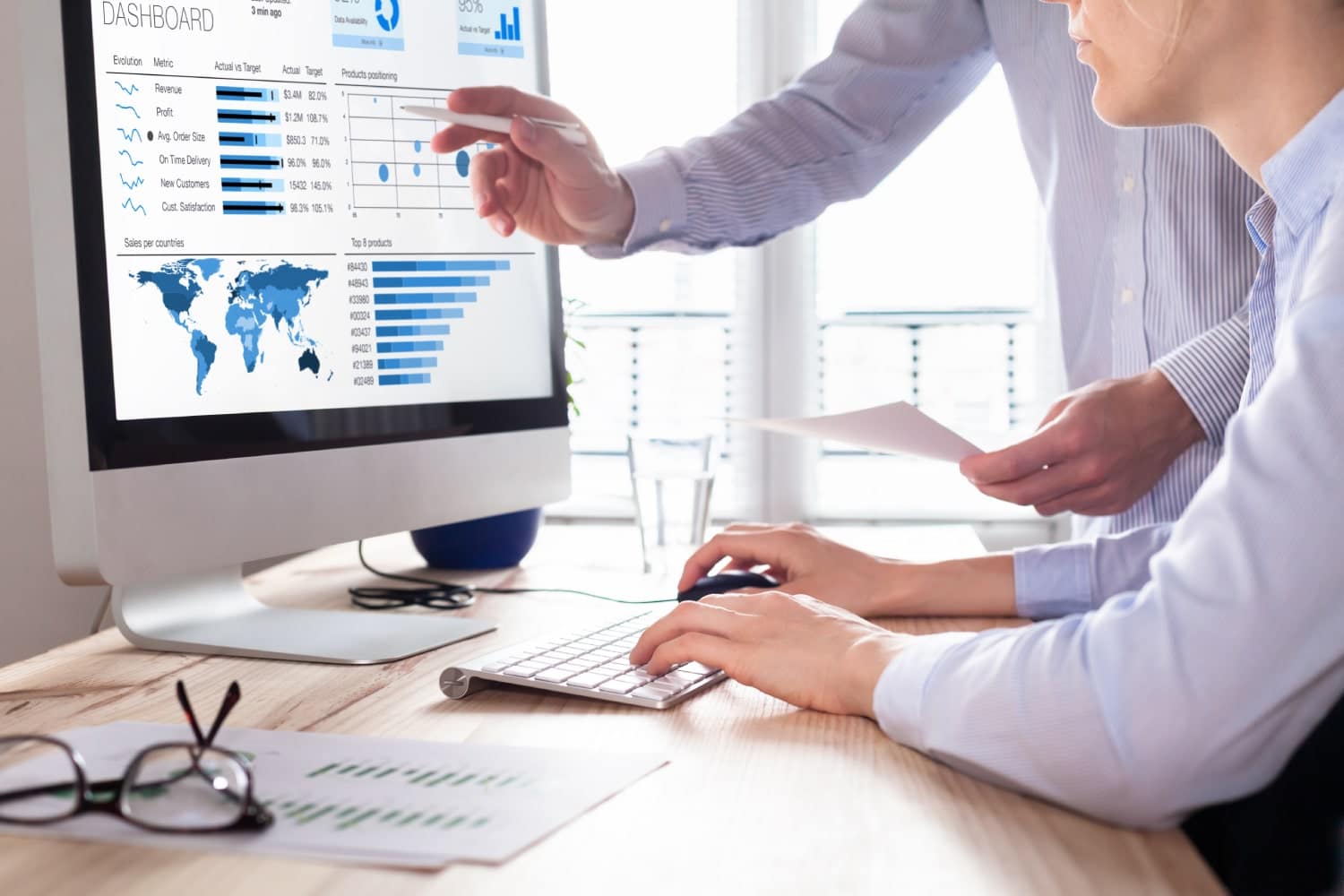 What are the Benefits of Using an Operational Dashboard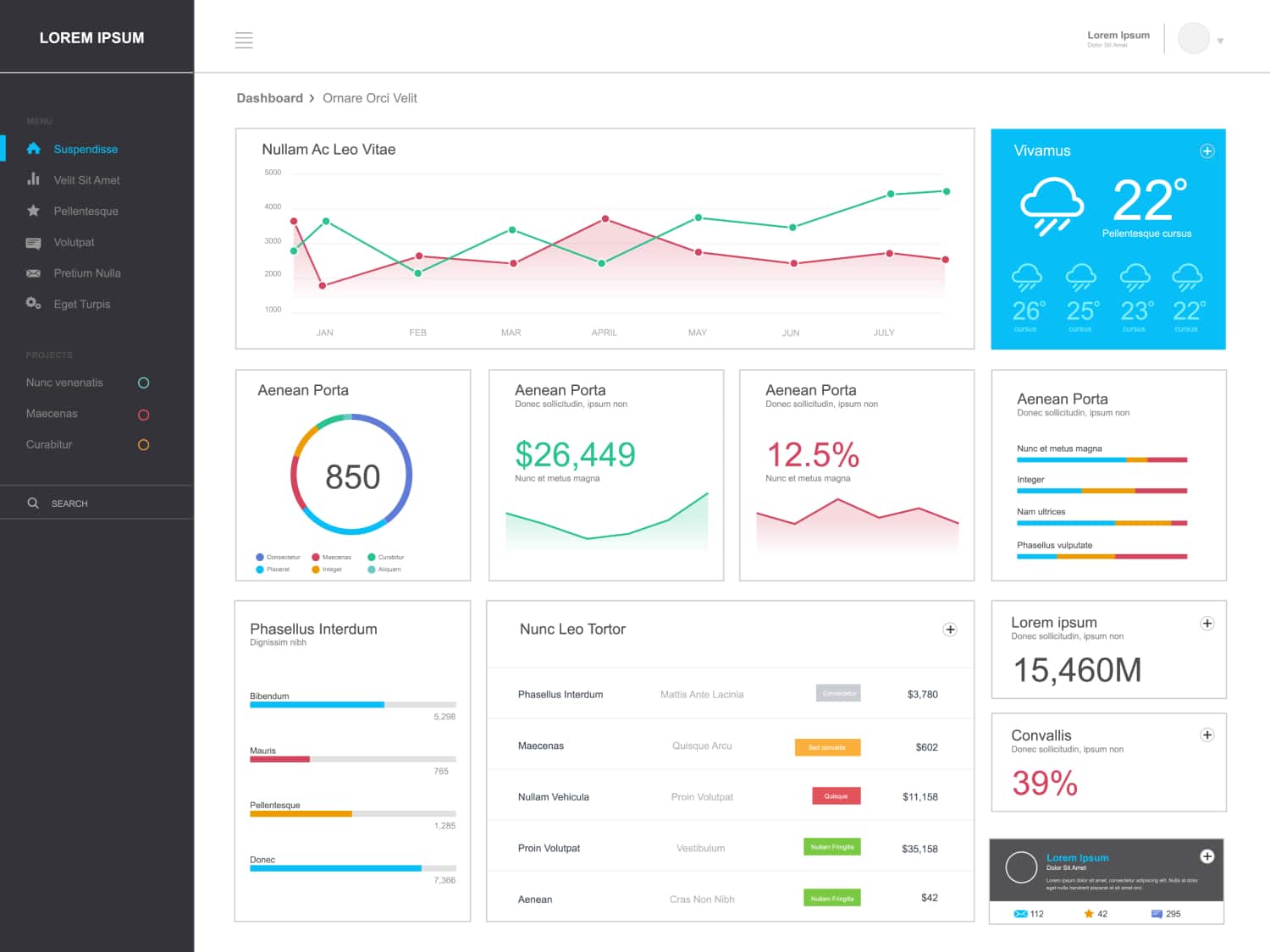 Conversion rate is calculated as the percentage of the number of visitors on your website who actually complete any desired action such as signing up for newsletters, downloading PDFs, purchasing a product, and so on.

You can forecast and monitor the impact of new marketing campaigns

With operational dashboards, you can easily identify errors or issues in real-time and make informed decisions in a timely manner.

It allows you to create and implement an adaptive strategy, depending on results from proactive and near real-time feedback.
Excited to know more about operational dashboards? Get in touch with Our Dashboard Experts.
Examples of Operational Dashboards
As an operations manager, you need to evaluate all the relevant data from multiple sources and make informed decisions based on that data. Whether you're working in organizations that deliver intangible products such as government, entertainment, financial, lodging, and healthcare, or working in manufacturing units, as an operations manager, you have to deal with a combination of products and services that have to be managed efficiently.
Some of the examples of an operation dashboard include:
Manufacturing and Production
Producing reports on production numbers, goods packed and shipped, observed product defects, and more.
Customer Care services
Reporting the number of calls made, tickets received, opened and closed tickets, customer satisfaction information, and so on.
Daily Web Analytics
Reporting of the number of unique visitors, new visitors, bounce rate, conversion rate, and average dwell time on your website.
How to Create an Effective Operational Dashboard
Dashboards are becoming a necessity for every size and type of business across the globe. Despite their ubiquity, designing and implementing an effective dashboard can be very intimidating. To make sure that your operational dashboard fulfills your expectations, here are some essential tips that will help you create a stunning operational dashboard for your business and team.
Executive sponsorship
Dashboard creation should involve an active participation of executives who understand business challenges and has the authority to implement things. This will help them to focus throughout the project development without losing interest. Their enthusiasm can prevent your dashboard from fading into irrelevance.
Deploy useful KPIs and metrics
Ask your team members and determine who will use the dashboard and including what type of data will make their jobs easier. Prioritize their suggestions and business decisions to identify KPIs. This will help you determine which data will support those decisions to develop and deploy relevant metrics.
User-friendliness and relevance
Make sure the operational dashboard is user-friendly and intended for the audience and the scope of their requirements. Testing with end-users while developing the dashboard is the best practice to ensure good design and utility of the project.
Accurate and logical organization of data
Include real-time data and synchronize it from databases, applicable web APIs, spreadsheet data, and other data resources. Group the data by department or functional area and keep the most relevant data in the upper left or central areas of your dashboard.
Simple yet effective
Your operational dashboard should be simple yet effective. Simplicity and efficiency of dashboards are the key factors that increase the utility of your dashboards.
Dashboard Training And Maintenance
We train the non-technical users so that they can access and interact with the dashboard elements as well as modify and maintain them for the business.
We Specialize in Developing a Wide Range of Operational Dashboards
Operations/Productivity Dashboard
To monitor, assess, and manage the quality, efficiency, and productivity of your organization. It provides visualization of your business objectives and uses employee satisfaction metrics against performance to evaluate the current status of your organization's culture.
IT Operations Dashboard
To facilitate and enhance communication between IT and operations, and help your team to complete its tasks on time. You can use it to track the performance and schedule tasks. The dashboard demonstrates features, releases, and unresolved problems.
Daily Web Analytics Overview Dashboard
To track daily web analytics over a given period of time. This provides better visibility into the key metrics such as website performance and business objectives. It also helps to monitor new and unique website visitors, average dwell time, bounce rate, and more.
Sales Operations Dashboard
To compare current sales and product information with previous data and take necessary actions. Whether you need to analyze business growth, track revenues, or make informed decisions, this tool can help you identify where you stand and where you'll be in the future.
Sales Leadership Dashboard
To monitor data by sales, bookings, or orders every month, individual sales performance against their target or any other key metrics. It provides better visibility to real-time data to resolve issues in real-time, ensures accountability, and displays performance against the annual goals.
Supply Chain Dashboard
To monitor and evaluate orders, inventory, and efficiency of work processes. It provides an overview of performance deploying KPIs and helps managers to streamline their processes and increase productivity.
Project Management Dashboard
To be able to meet the stringent deadlines and improve your project management operations through monitored timelines, tasks, financial data, risk analysis, revisions, and many more. Aggregating relevant project data in one centralized place ensures better team communication and timely delivery of projects.
Customer Service and Support Dashboard
To monitor response duration and performance per day, week or month. It reveals trends and important information to improve areas like lagging service or appreciate team members who render excellent client service.
Why Build Your Operational Dashboards with Orange Mantra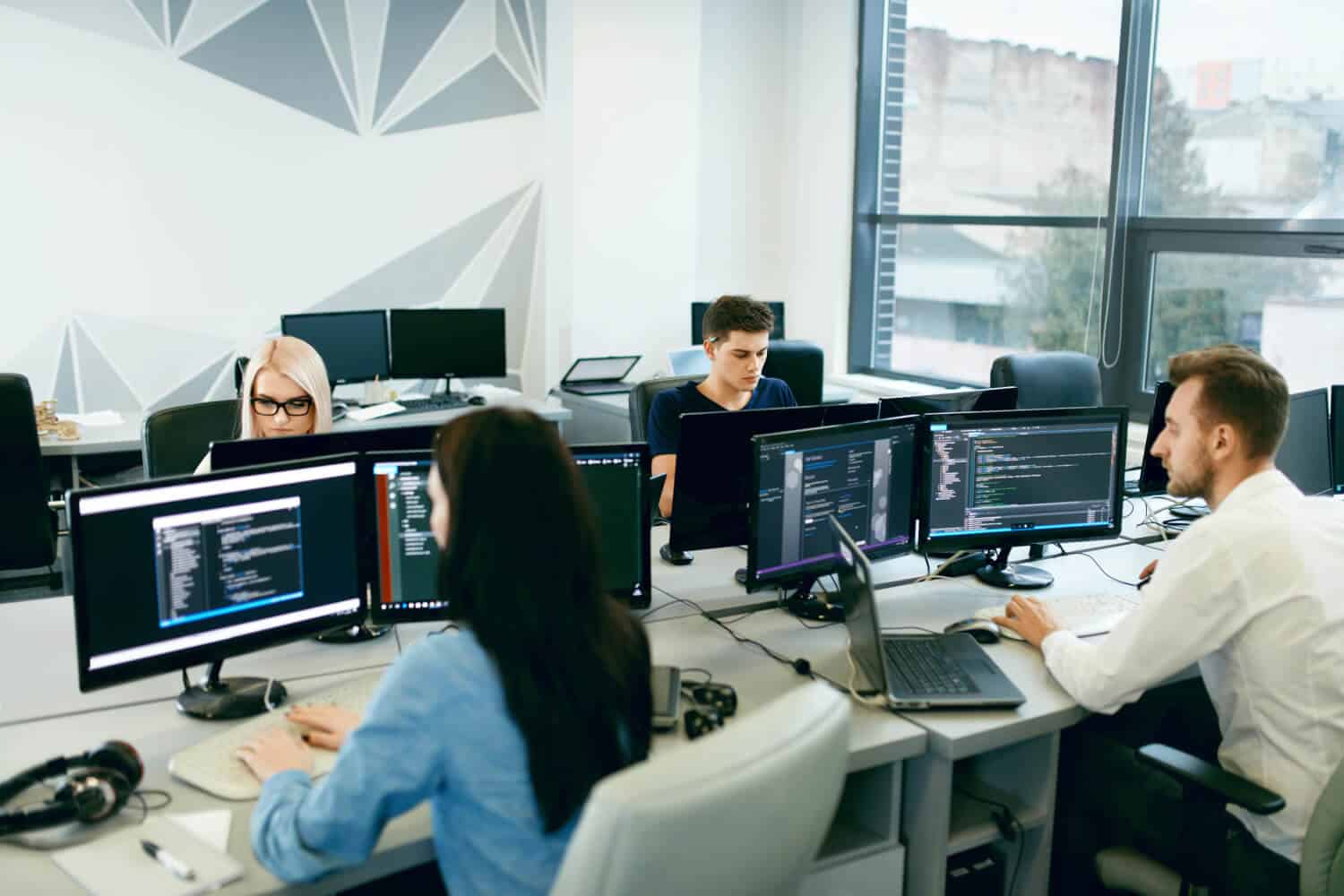 Pre-built, ready-to-use operational dashboard templates

100% customization of dashboards

Pre-defined set of operational KPIs and metrics

Multiple resources for design and development of dashboards

Adaptive dashboards

Real-time data insights

Logical data organization

Expert data visualization

Dedicated team of professionals

Round the clock support service
Frequently Asked Questions
An operational dashboard is a great reporting tool that helps in monitoring business processes that often change and tracking the current performance of key metrics and KPIs in real-time.
An operational KPI is a measurable value expressing the business performance in a shorter time-frame level. They are used in various industries to track organizational processes, streamline workflow, improve efficiency, and help businesses to analyze, understand, and make well-informed decisions based on the facts and figures.
The development time of an operational dashboard depends on several factors such as the number of features, the number of KPIs, the number of integrations, the design and complexity level, the experience level of developers, and so on.
test