Our teams are working remotely to meet your tech requirements promptly – Contact us Today !
Our Services
We Offer A Complete Range Of Python Development Services
Python Web Development
Dynamic websites with custom animation, data-intensive enterprise applications, cloud apps, and content management systems.
Python Hybrid Programming
Python coupled with C/C++, Java or C# modules and Python scripts integrated into C/C++, Java or C# code for quick customization
Custom Python Products
Custom products built with Python's frameworks (Django, Flask, web2py, Pyramid) and IDEs (PyCharm, PyScripter., Net Beans).
Python Enterprise Solutions
High performing and scalable enterprise-grade Python web and mobile app solutions that match specific business requirements.
Python Machine Learning
Implementation of machine-learning algorithms for predictive engines by leveraging data analysis along with scientific computing libraries.
Python Mobile App Development
Feature-rich and business-oriented mobile apps that are created using the core and advanced fundamentals of Python
Python Integration
Python and Active Directory integration and integration of Python with Java, PHP, ASP.NET, Perl, and more
Python Migration & Upgrade
Migration to Python from other frameworks such as Java, ASP.NET, etc or from the old Python version to the new one
Maintenance and support
Monitoring, maintenance, and support services for the existing Python apps to ensure that they run seamlessly
Want to discuss your requirements with a Python expert?
Python Development Frameworks
Our Python developers have expertise in a range of development frameworks that enable the creation of value-adding applications

Django
One of the most popular and powerful open-source Python frameworks, Django facilitates faster deployment. Amazingly, this is the framework behind the popular sites such as Instagram and Pinterest. It enables developers to produce content in diverse formats such as XML and HTML.

CherryPy
CherryPy is a sophisticated Python framework which helps in Python Android development. Developers can leverage it for executing multiple HTTP servers at the same time and also verifying their runtime behavior simultaneously.

Pyramid
Pyramid is the Python framework which assists in verification, authentication, and routing. It is apt for engineering high-end web apps such as CMSs. Further, developers choose it for prototyping and developing API projects.

Web2Py
A full stack open source Python framework, Web2Py is similar to Django in terms of features. It offers out-of-the-box features and does not have third-party dependencies. At the same time, it can work with third party tools if needed.

TurboGears
TurboGears comes ahead as a rapid Python web development framework. Built on top of many frameworks, TurboGear works on MVC model and offers designer-friendly templates, making it just right for large scale applications.

Pylons
Pylons is an open-source, flexible, lightweight, and rapid web development framework which extends WSGI standards. Its two components, namely Routes and WebHelpers, are Python implementation of the features of Ruby on Rails.

Flask
Flask framework is apt for developing smaller applications with relatively simpler functional requirements. Businesses that need to develop small projects with limited functions should rely on this framework.

Bottle
Bottle is a simple yet efficient micro-framework for web development. Like Flask, it is best suited for small web applications. Distributed as a single module, the framework has no dependencies except Standard Python Libraries.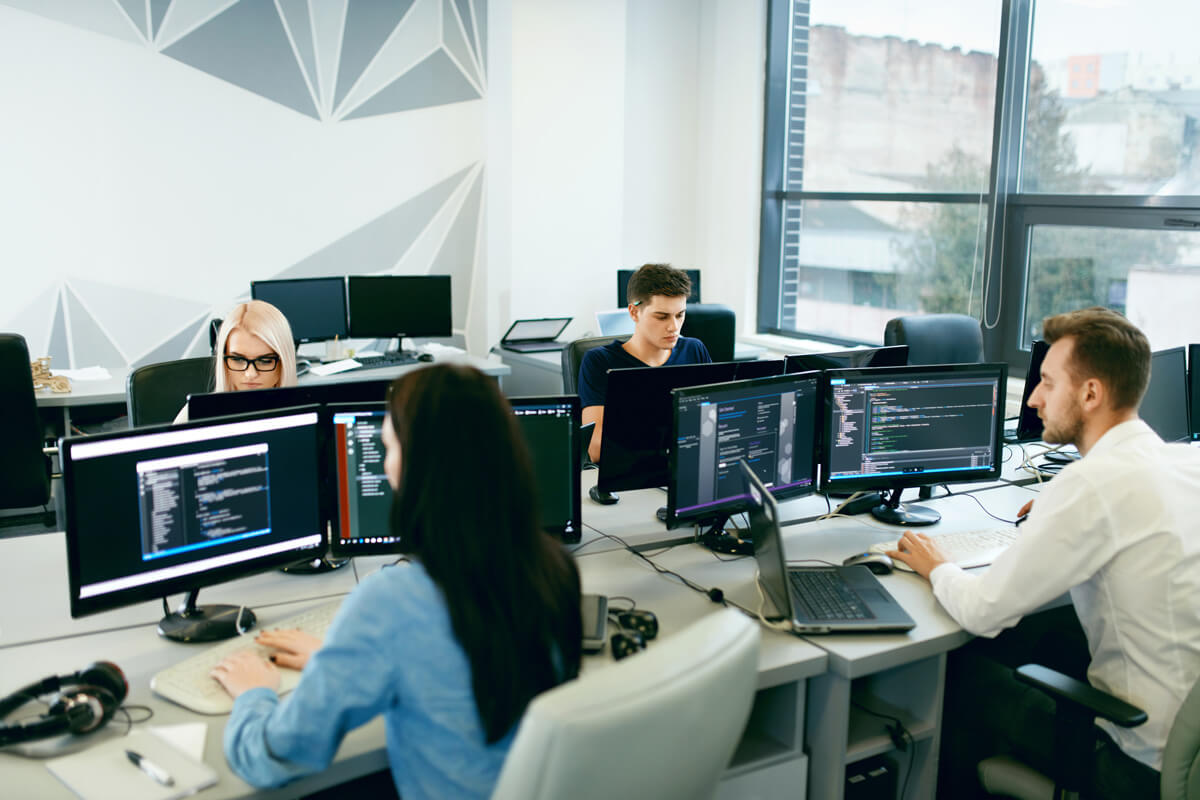 Dedicated Python Development Team
Collaborate with us to have dedicated development team that empowers you with quick deployment of small and large IT projects and offers reliable support for ongoing projects as well. We have a big talent pool which enables us to organize a custom dedicated teams for an extended period of time. Integrate the best talent with your in-house team or let them work as an independent extension to your business.
Complete control over your team's structure
Pre-screening of team members before onboarding
Rapid team scaling on an ad hoc basis
Flexible working hours to match your time zone
Ready to use IT infrastructure
Flexible hiring models to match your needs
Frequently Asked Questions
Looking for a Python based app to take your business ahead?
test