Python is a dynamic, high-level programming language that serves a variety of applications. One of the most easily readable languages, it has a syntax that enables programmers to express concepts with lesser coding requirements. Additionally, it comes with a dynamic type system, has automated memory management, and supports multiple programming paradigms. With such extensive benefits, Python becomes a much-sought-after language for developing business-oriented applications.
At OrangeMantra, we are a leading Python development company that caters a complete range of services for diverse requirements. Our team specializes in creating custom Python-based solutions that are aimed at helping the clients to fulfill their business objectives. We not only deliver state-of-the-art solutions but also make sure that these are integrated seamlessly into the client's business environment and bring optimal results within the minimum timespan.
Get The Python Advantage
Benefits Of Choosing Python For Your Next Project

Simplicity and Readability
Being amongst the simplest and most easily readable high-level programming languages, Python is easy to learn and understand

Unmatched Extensibility
It can be easily clubbed with existing applications and serves a range of standard libraries and third-party packages as well

Exceptional Scalability
Python is exceptionally scalable, making it apt for projects for budding startups as well as large-scale enterprises

Amazing Versatility
The language extends support for multiple programming structures, including Imperative, Object-oriented and Functional programming

User Friendliness
Python comes with a user-friendly data structure which minimizes the length of codes that programmers need to write

Speed and Productivity
An object-oriented design along with strong integration capabilities and own unit testing framework gives it the benefits of speed and productivity
Our Services
We Offer A Complete Range Of Python Development Services

Python Web Development
Dynamic websites with custom animation, data-intensive enterprise applications, cloud apps, and content management systems

Python UI Design and Development
Custom UI design and development with popular frameworks such as PyQt, PyGTK, and wxPython

Custom Python Products
Custom products built with Python's frameworks (Django, Flask, web2py, Pyramid) and IDEs (PyCharm, PyScripter., Net Beans)

Python Integration
Python and Active Directory integration and integration of Python with Java, PHP, ASP.NET, Perl, and more

Python Migration
Migration to Python from other frameworks such as Java, ASP.NET, etc or from the old Python version to the new one

Maintenance and support
Monitoring, maintenance, and support services for the existing Python apps to ensure that they run seamlessly
Our Expertise
Tools We Use For Python Software Development
Web Development
Django
Pyramid
Flask
Tornado
Web2Py
NumPy
GUI Development
PyGObject
PySide
wxPython
PyQt
tkInter
Kivy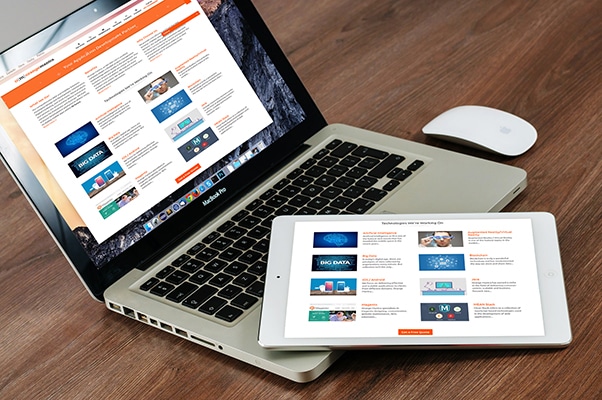 Why Choose Us As Your Python Development Partner
A seasoned team comprising of skilled Python developers
Adoption of the latest Python tools and technologies
Extensive experience in Python software development
Impressive track record with numerous successful projects
Clientage across diverse industry verticals
Proven work methodology for optimal results
Adherence to deadlines with timely completion of projects
Customer-centric approach for tailoring result-driven solutions
Commitment to serving the highest quality standards
Dedicated developers available on an hourly, part-time, or full-time basis
Do You Have A Project In Mind?
Client's Testimonials
Working with OrangeMantra has been a great experience. We were struggling with a niche staffing requirement and finding the right person to fill the position was a big challenge. Thanks to OrangeMantra's persistence, we were finally able to get a perfect match.
I am really happy with their services. Their recruiter was interested in understanding my requirements because she wanted to give me just the right resource. The best thing is that being an IT company themselves, they are good at understanding Great communication, no wastage of time and money!
I approached OrangeMantra for managed staffing last year and I was thoroughly impressed. The quality of candidates they connected with me was exceptional. The recruiter team deserves to be commended for their follow-up communication. I would definitely recommend OrangeMantra to everyone.