Our teams are working remotely to meet your tech requirements promptly – Contact us Today !
Our cloud computing services leverage all the major models of cloud computing
The definition of cloud computing is no more limited to the delivery of computing services over the internet. The cloud has engulfed virtually the entire world of software solutions into its expanding universe. Our cloud solutions development services help you to transform your software infrastructure.
We partner with cloud computing giants like Amazon Web Services, Microsoft Azure, and IBM Cloud to custom-build cloud solutions for clients. With a dedicated team of cloud computing experts, experienced software developers, and business consultants, we're poised to deliver industry-best cloud development services.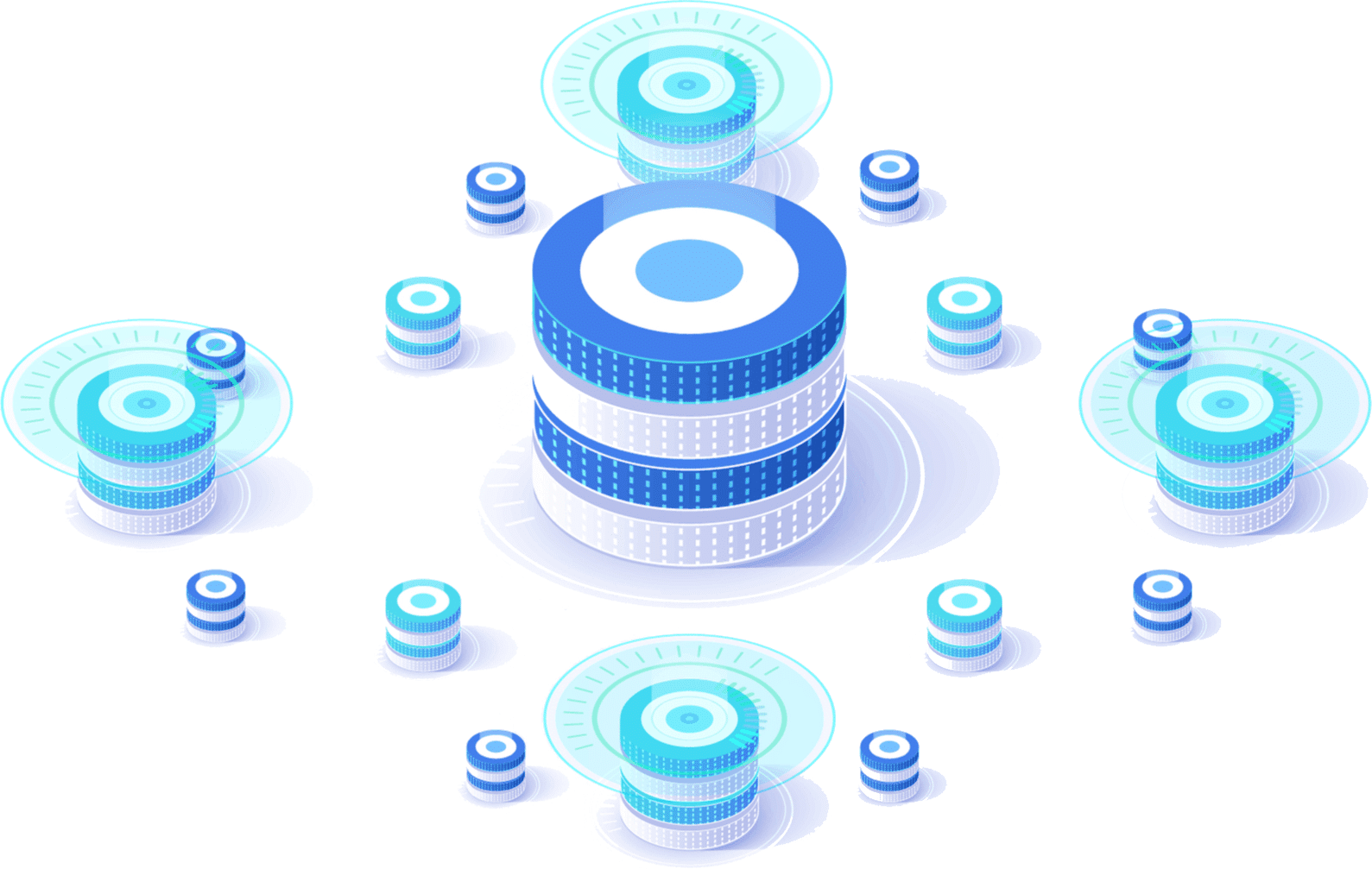 Our cloud development services leverage all the major models of cloud computing

Software as a Service (Saas)
Software solutions are delivered through a browser to multiple customers who rely on a multi-tenant cloud architecture.

Platform as a Service (Paas)
Cloud services in the form of a software development environment. Enterprise applications run according to the cloud provider's infrastructure.
Infrastructure as a Service (Iaas)
IaaS involves the incorporation of application software on the cloud infrastructure, including servers, and virtual machines.
Capitalize on Our Cutting-Edge Cloud Managed Services
Whether you move an existing software infrastructure to the cloud or build new cloud-based enterprise solutions, our services cover everything.
Cloud Consulting Services

Our cloud development experts analyze your business/solutions requirements, existing infrastructure, and desired functional areas. They then draw out an effective implementation strategy for the cloud solutions you're looking for. We offer a range of cloud deployment models, integration plans, and optimization options to choose from.
Migration to the Cloud

With a team of exceptionally skilled cloud solutions developers, we can flawlessly migrate your existing solutions to a desired cloud infrastructure. Moving to the cloud means responding to ever-growing market demands. Migration to the cloud enables you to scale any time you want along with cross-platform capability.
Cloud-based Applications Development 

Our yearslong experience of cloud-based solutions development lets us easily understand your requirements and deliver what you need. Choose us for a microservice-enabled cloud solution and take your tech infrastructure to the next level. We capitalize on the power of public, private, and hybrid cloud hosting services to deliver industry-best solutions.
Integration with the Cloud 

We maintain strategic partnerships with the best cloud service providers including Amazon Web Services, Microsoft Azure, and IBM Cloud. These partnerships allow us to render seamless integration to the cloud for all kinds of business needs. Allow us to integrate your software to the best service platform and see your technology infrastructure transforming.
Cloud Infrastructure Management 

Our cloud management services are focused on creating a perfect balance between the virtual infrastructure and on-premise solution. We rely on a host of automation solutions to optimize the performance of your cloud-based solutions. Be it scaling up your software platform, adding functionality, maintaining performance, we're ready to serve you.
Cloud Maintenance & Support 

We're equipped with the most evolved software development tools and technologies. With solutions like AI-powered platforms, and automation suites enable us to provide the most efficient maintenance, troubleshooting, and technical support. We have a dedicated team of technicians and network engineers to keep your solutions seamlessly running round the clock.
Key Benefits of Deploying Cloud Solutions
Cloud-based solutions are equally beneficial for small businesses, medium enterprises, and large corporations. The cloud provides you an extremely secure and highly scalable software environment.
Superior Performance
Customize and enhance your software architecture according to your business values and requirements with advanced functionalities.
Data Security & Backup
Data security is a central feature of managed cloud services as data is backed up periodically for the client. It can be recovered and restored when there is a need.
Unmatched Scalability
Migration to the cloud guarantees seamless scalability as your applications can be rapidly adapted to changing business needs. The cloud offers colossal storage for the growing data of your business.
Cost-Effective Operations
Cloud hosting implies that you only pay for the resources that you need, which makes it a highly cost-effective business solution. The operational expenses become significantly lower.
Consistent Availability
Moving over to the cloud translates into consistent availability of your applications, without a single point of failure or downtime. The business data and apps can be accessed anytime and from anywhere you want.
Future-Ready Technology
With the cloud, the resources are spread across multiple web servers and rendered only when needed. It gives your business a future-proof software infrastructure.
Frequently Asked Questions
test