Our teams are working remotely to meet your tech requirements promptly – Contact us Today !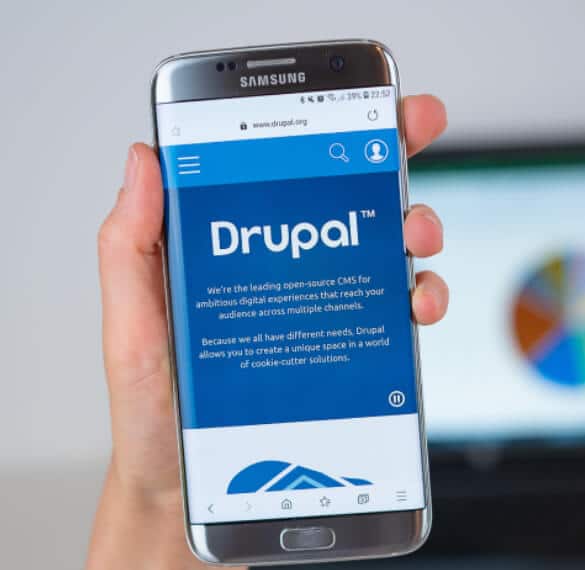 Get a Feature-rich, Fast, & Responsive Headless Drupal Site in 15 Days
Orange Mantra is a renowned Drupal web development company committed to rendering the best Drupal development services to clients around the world. Our transparent approach and dedicated efforts have enabled us to earn new clients from various industry verticals. Drupal is one of our preferred solutions when it comes to developing new software or modernizing an existing website because it enables us to quickly build feature-rich websites within the shortest timeframe. From publishing to e-commerce sites to enterprise software, Drupal has everything you need to create sites that are feature-rich, stable, secure, and a perfect fit for your business requirements.
Headless Drupal is the buzz word in today's web development industry. The open-source Drupal platform is used by millions of organizations and individuals to develop ambitious and compelling digital experiences across multiple channels. Headless Drupal promises to provide more flexibility and freedom to create web, mobile and digital content to attract and engage customers and build brands. Are you ready to leverage the full potential of this amazing platform? We can build a Headless Drupal site in 15 days to help you get started with your business as early as possible.
What is Headless Drupal?
Drupal is one of the most popular content management systems written in PHP that empowers some of the prominent websites and digital experiences. Being an open-source platform, Drupal is backed by a large and active community of Drupal developers and contributors who are constantly enhancing and extending the platform.
Drupal accommodates back-end systems that store, organize, and manage content and front-end tools that render content for viewing by or interaction with users. Headless Drupal separates or decouples the front-end, which is the head from the back-end, assisting developers to use other front-end tools to present data stored within a Drupal CMS.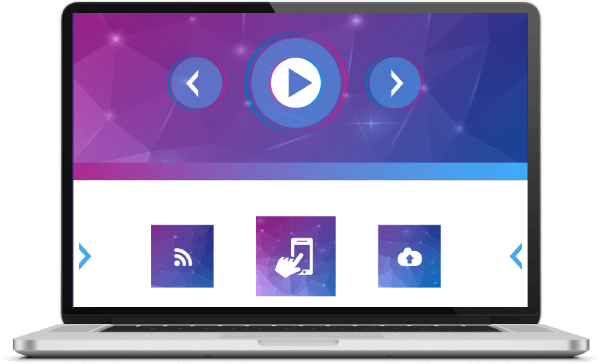 Why Headless Drupal Matters?
01.
Headless Drupal makes your website future proof. If in future you need to redesign your website, you'll not have to go through the hassle of redesigning the back-end and setting up services again. Since Drupal is responsible for handling the logic of your website and the content management, redesigning your website visually would only require tinkering with the front-end.
02.
When you use headless Drupal, it completely frees up your front-end team to work on website design, which in turn will free up your back-end team to handle your website's back-end architecture.
03.
Headless Drupal can significantly boost the speed of your website. JavaScript frameworks like React.js provide blazing speed to your website and ease of use. Using this kind of framework to deliver content to the user helps in eliminating a lot of the restrictions of Drupal's own front-end architecture. Moreover, since these frameworks only have to deliver API calls from Drupal to HTML; it makes your website super-fast as they need to adhere to complex logics set by Drupal and only focus on content delivery itself.
04.
Headless Drupal websites are much more responsive than those using Drupal's native front-end. Due to the immense rise of mobile devices, having a mobile-responsive website is the need of the hour, and thanks to headless Drupal, this is well-addressed.
Get Your Website Ready in Just 15 Days with Our Headless Drupal Web Development Services.
Headless Drupal Consulting
At Orange Mantra, our top-notch Drupal specialists know all the ins and outs of headless Drupal. Talk to them to see how headless Drupal can give you an amazing website.
Custom Headless Drupal Development
If you're planning to build a headless Drupal website, just discuss your project idea with us, share your requirements and we will develop a custom headless Drupal website that matches your business goals, requirements, and budget.
Headless Drupal Theme Design
Headless Drupal lets you create attractive and engaging theme designs. Our creative designers can design the most unique and responsive themes for your Drupal site.
Headless Drupal Web Development
We use headless Drupal to create fast, responsive, and feature-rich websites which is the reason why Drupal is the most flexible content management system.
Headless Drupal Commerce Development
We build fully customizable, responsive, secure, and scalable headless Drupal commerce for e-commerce platforms that is adaptive to your evolving business needs.
Headless Drupal Website Support
We make sure your headless Drupal website works optimally 24/7/365 with our proactive support and maintenance of your headless Drupal deployment.
AGENDA
Team introduction
Signing NDA
Execution plan and delivery discussion
Introduction to project management tools
OUTCOME
Scheduled project plan
Project team establishment
AGENDA
Requirement gathering
Requirement elicitation
OUTCOME
User Story
SCRUM planning
Story pointing
AGENDA
Project architecture
Identification
AGENDA
Sprint Plan
Sprint Development
Sprint Test
Sprint UAT
Sprint Release
AGENDA
Beta release
Proved UAT
Deployment strategy
Frequently Asked Questions
No. The headless Drupal CMS has the potential to affect your websites' SEO. If you're looking for ways to make your website fast, mobile-responsive, and user engaging, you may go with headless Drupal CMS for your site. However, if you're only focusing on enhancing the functionality and security of your website, you need to think twice before moving to headless Drupal. You will have to hire Drupal developers and marketers to make your website ready for search engines.
One of the biggest advantages of using headless Drupal CMS is the flexibility that it offers. For marketers, one of the biggest challenges is to deliver content on multiple devices, and thanks to headless Drupal they can deliver content to any type of device with the help of an API. In addition, headless Drupal provides flexibility and control to create customized, responsive, and unique UI/UX without using themes or templates.
The development cost of the headless Drupal site will depend on several factors including design, complexity, features, integrations, customization, the experience level of developers, and so on. We, at Orange Mantra, offer competitive rates for the development of headless Drupal site in 15 days. Get in touch with us to know the estimated cost and time for development.
Have More Questions? Our Drupal Experts Can Answer Them All.
test