Our teams are working remotely to meet your tech requirements promptly – Contact us Today !
Go above and beyond with superlative quality
E-commerce is an attractive business proposition, which is the reason why you will probably find hundreds of sellers offering products that are very similar to yours. The one and only way to move up the ladder is to give a quality that no one else is giving. Whether it is about the variety, durability or packaging of the product, try to be differentiated in every aspect. Beyond just focusing on product quality, ensure that you make enough noise so that buyers are enticed to try your offerings. And if you match their expectations, they will definitely choose you over the others.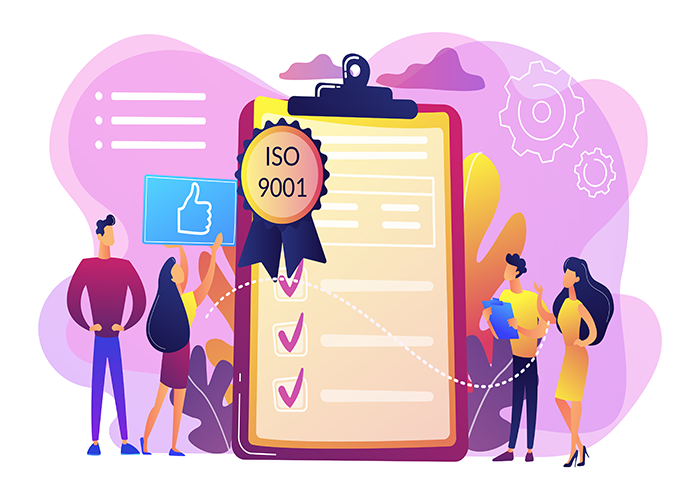 Don't ignore the service quality
Yes, online buyers will look for amazing products but don't expect them to stop there. The quality of services and customer support you provide matters as much. In fact, you can gain a significant advantage over your rivals with enhanced services and experiences, even if your product offerings are at par with theirs. Primarily, this is because services and support drive trust when the buyer is not able to see and experience the products physically. The secret lies in being available everywhere, on phone, live chat, email, social media, and help desk. Offering personalized interactions is even better as they show your intentions to value and serve your customers with the best.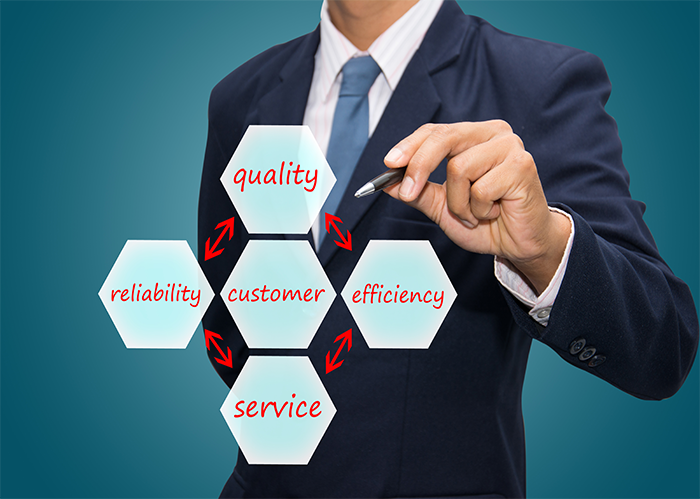 Know the competitors
Being competitive is all about knowing your competitors and making all efforts to be better than they are. This can be challenging, considering the humongous size of the e-commerce domain. The best approach would be to shortlist the main rivals and identify the strengths and shortcomings of your brand vis-à-vis theirs. This will give a clear picture of the areas where you can get better than them. Additionally, you can also come to know where you are ahead and work on consolidating these aspects. Keep a close eye on the competitors and anticipate their moves so that you can always stay one step ahead of them.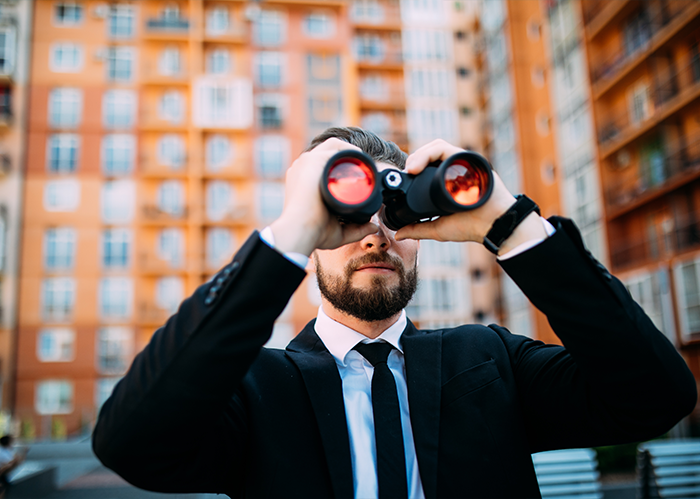 Narrow down your niche
Well, knowing your customers is equally important and this is something that everyone does. Beyond just establishing your target audience clearly, you need to narrow down your niche to be very specific with targeting. This is easier said than done but once done, it will surely give you a big advantage. Remember that there will always be a market segment that is under-served and there is the opportunity that will take you above the rest. Think of them as your niche because you will probably be able to sell to them even with minimal efforts. Identifying their needs and tweaking your products and strategies accordingly will be enough.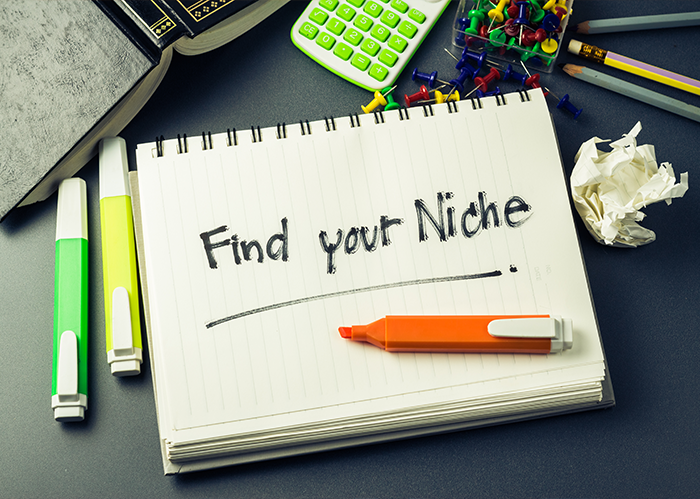 Compete on experience, not price
Of course, businesses compete on product prices because it is a normal buyer tendency to shop from a seller who offers products at a lower price. But experience is a tad more important than pricing for the online buyers. So competing on price would be a losing battle as low price is not going to be a lasting advantage. Creating a compelling experience is because your buyers will be happy to pay a little more if they enjoy the shopping experience thoroughly. This is possible if you think about making the entire process radically easy and fully seamless. Work on humanizing your brand for establishing deeper connections with the buyers.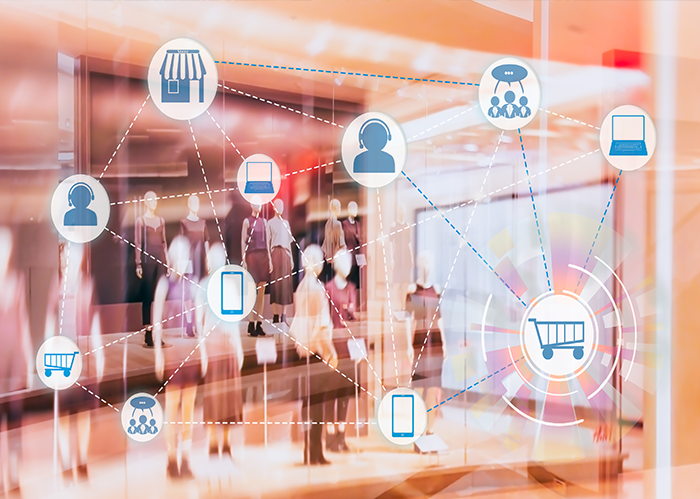 Invest in the best talent
Offering the best products, services, and experiences is possible only if you have the best talent working for you. Simply speaking, your employees make a key ingredient of the success mix. The team you build has a massive impact on how you can stand apart in the market. Unless you are able to acquire and retain top talent, you cannot expect to be ahead of the business rivals. This is something that businesses do not prioritize because they mainly focus on the customers. However, this mistake can cost a lot for e-commerce buyers who want to stay ahead.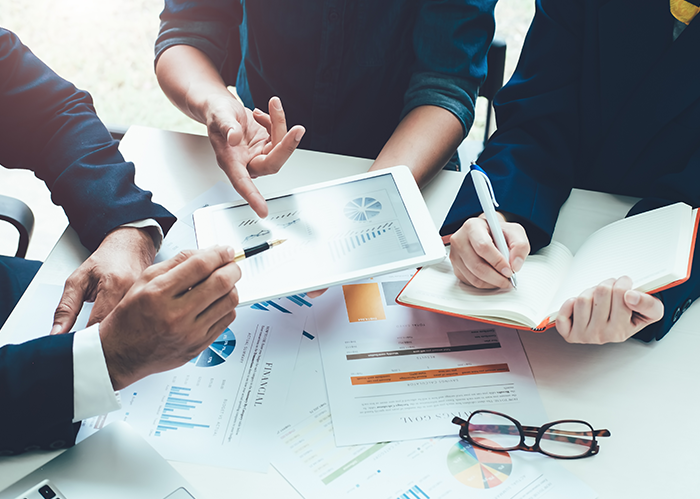 Fortify your online presence
Needless to say, a robust online presence is something that keeps you on the top rung. To start with, you need a visually appealing and fully-functional e-commerce store to replicate your business on the internet. Performance and mobile-responsiveness keep you relevant in the current scenario when online shoppers want instant gratification. Investing in digital marketing strategies also gives you an advantage as it enhances visibility and brings more traffic for your store. Further, you need to ensure a simple and speedy checkout experience so that the visitors are motivated to convert rather than look for alternatives.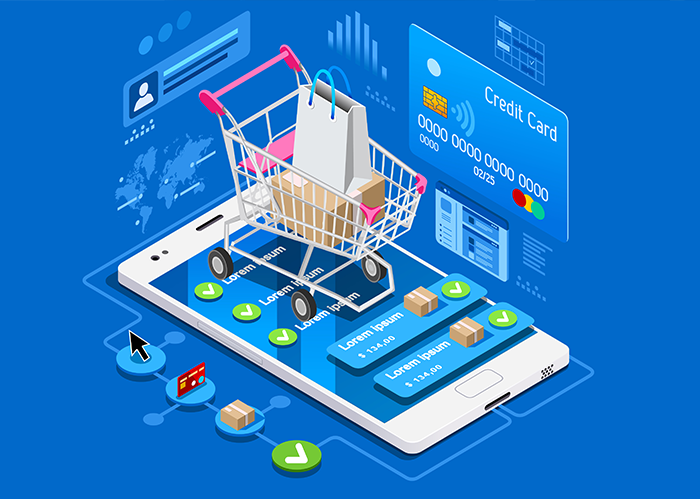 Focus on both, acquisition and retention
It is an open secret that you need to expand your customer base to stay ahead of the competition. If you really want to win the e-commerce game, the magic formula is to look after the existing customers even while exploring new territories. Tactics such as good customer support, loyalty bonus, special discounts, and referral rewards are helpful for customer retention. For boosting acquisition, you need to do extensive research for finding the potential customers and target them with personalized content and offers.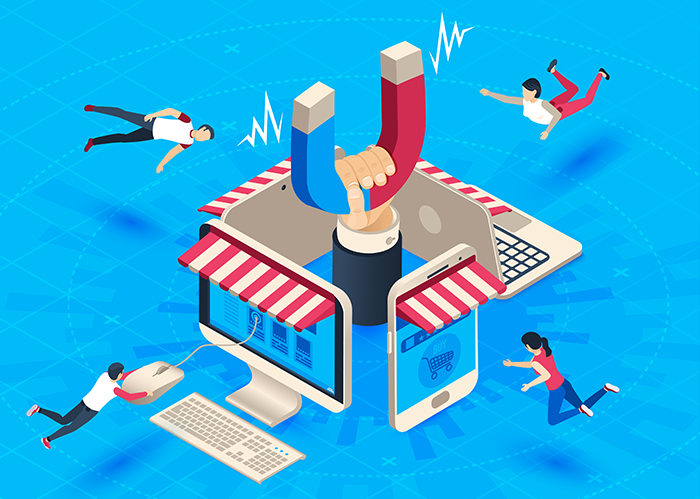 Consolidate your brand
Investing on your brand is another critical aspect of winning the competitive advantage in the e-commerce domain. Primarily, you need to ensure consistency in the brand's appearance and messaging across all the online and offline channels. In simple words, the website should be a replica of your brand, whether it is about the logo, theme colors, tone of voice or any other element. Besides maintaining consistency, ensure that your online presence reflects the USP of your brand as well.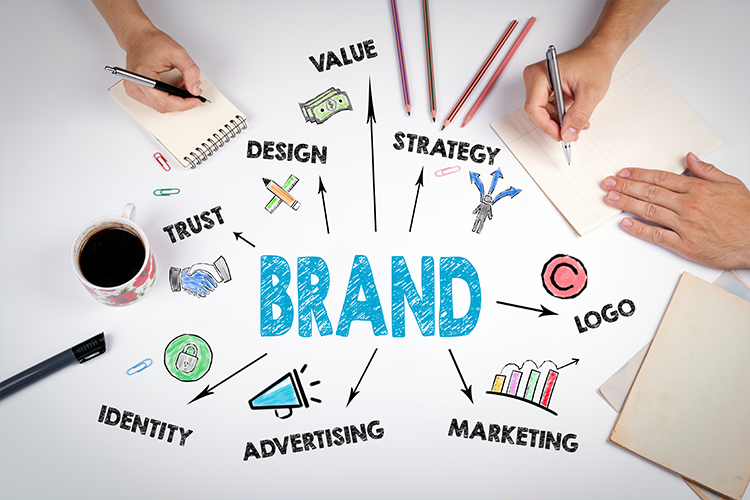 Think forward
The e-commerce landscape is ever evolving and the competition will only grow bigger in the future. Therefore, it is vital to think forward and be ready to survive and thrive in the fiercely competitive markets, not just today but for the years to come. You best bet would be to always stay on your toes and align with the changing expectations of the audience and market dynamics with agility. Planning helps but it is advised that you should always be geared up for emergencies.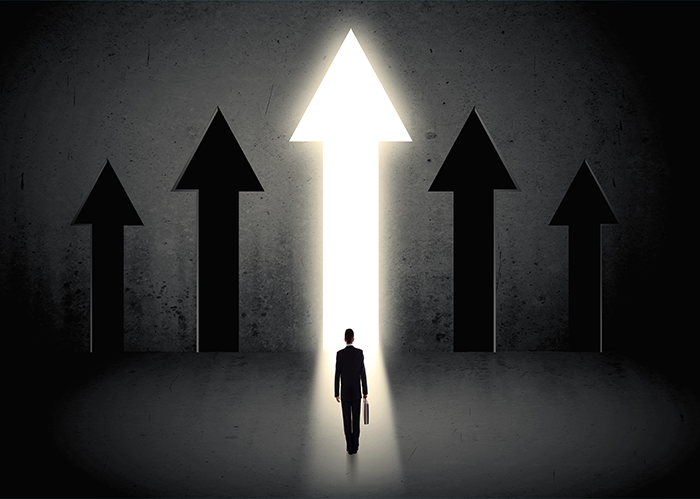 Win with online reviews
Since you are selling online, customers cannot visualize and experience the products. They might not get convinced enough to order by just seeing them, which is the reason that a majority of them trust online reviews posted by real buyers. So it is mandatory that you pay attention to what your customers post online. Positive reviews not only fetch trust and credibility for your business but also have on impact on your search ranking. So you must focus on surpassing the customer expectations to ensure that they have only good things to say about your business.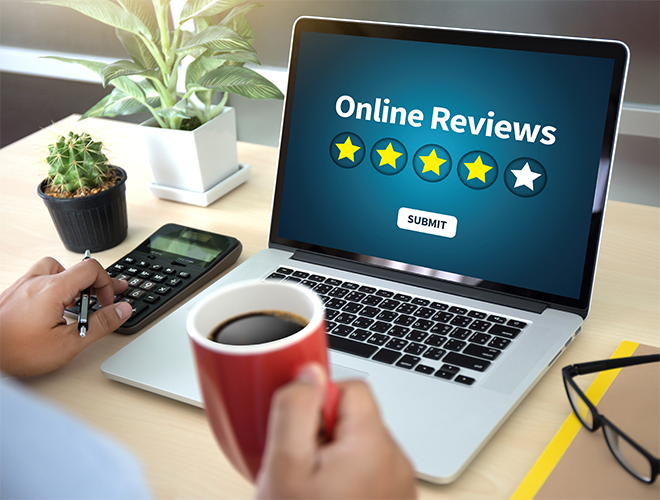 Leverage innovative marketing tactics
If you really want to get ahead of your competitors, you need to think innovative with your marketing tactics. Rather than just relying on organic approach and conventional paid ads, leverage targeted strategies such as Google and Facebook remarketing. The benefit of choosing this approach is that it enables you to keep your brand products visible to your potential customers (the ones who had been there on your site or seen your products before) by following them around the web. Just show up and follow them with a targeted message and you may actually capture a micro-moment and sell!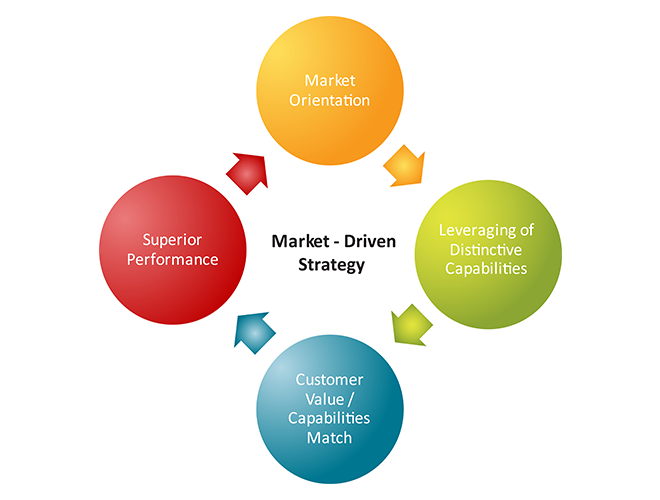 Stay ahead of the competitors and reap big benefits for your e-commerce business!
test