Our teams are working remotely to meet your tech requirements promptly – Contact us Today !
OrangeMantra is looking for consultants/domain experts/agencies specializing in:
Branding

Talent Acquisition

Lead Generation

Social Media

Affiliate cum Partner Program
About the Company
OrangeMantra is a leading provider of digital transformation services and I.T. solutions, including mobile apps, eCommerce solutions, and enterprise software, among others. Since its inception in 2001, OrangeMantra has been committed to helping businesses translate ideas into reality using innovative tech solutions.
The company's innovation-driven solutions have earned multiple awards and accolades, including the CIO Choice Award and WARC Award. Our clientele comprises globally leading brands, including IKEA, TATA, Hero, Nestle, Panasonic, Decathlon, AND, PVR, and Haldiram's, among others.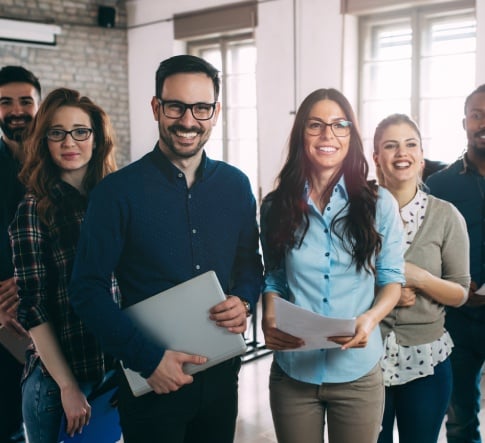 eCommerce
Mobile Apps
Automation solutions
Enterprise apps & dashboarding
Social Media/captive communities
Branding

Relying on industry-best branding specialists, we want to enhance our marketing activities for measurable business outcomes.

Talent Acquisition

We want to hire more and more talents with exceptional skills that can bring remarkable value to our workforce.

Lead Generation

By generating leads from across industry verticals, we want to be more entrenched in various industry domains and tech-focused markets.

Social Media

A strong social media presence is pivotal to the competitiveness of every company. We want to enhance social media engagement and outreach.

Affiliate cum Partner Program

We are looking for partners and collaborators who could promote our brand and services to achieve mutual marketing and business goals.
Seed & Go 30-Day Challenge
Budget – Max INR 50,000/- (+ GST)
(40% to be paid in advance, the remaining 60% after successful completion.)
TIMELINE – 30 days
Application
You can apply only one of the seed capsules (Branding, Hiring, Lead Generation, etc.).
The Application requires you to explain what value you will bring to OrangeMantra during this period (30 days).
You can apply as a professional, a consultant, or as an agency
All set to you apply for the Seed & Go 30-Day Challenge?
test