Our teams are working remotely to meet your tech requirements promptly – Contact us Today !
Business Intelligence Solutions
We help you translate data into intelligent and actionable decisions that drive your business ahead.
Contact Now
Avail the services of an expert business intelligence consultant to unlock growth opportunities
Business Intelligence (BI) has become the new enterprise buzzword as more and more businesses are keen to embrace BI solutions for strengthening their core infrastructure. Organizations accumulate massive data volumes from diverse sources such as websites and applications, marketing campaigns, social media, and more. The data can be used to gather critical insights provided that you have the right set of tools and this is where BI steps in. With the diverse set of innovations, technologies and tools it offers, BI enables you to gather rich insights in the form of trends, patterns, and KPIs and use them to make data-driven decisions that drive growth.
Our seasoned data analysts and BI consultants offer a complete range of Business Intelligence services that enable you to unlock powerful insights from your data and use them for intelligent decision-making. We carry rich and relevant knowledge and experience in leveraging data and providing in-depth visibility over business operations in an easy-to-understand way. Our objective is to assist enterprises in taking decisions that are based on factual information rather than instincts and predictions.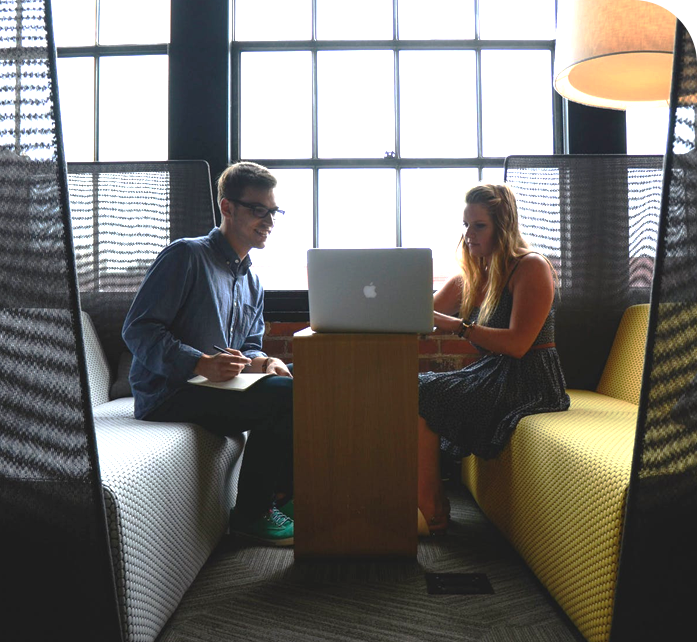 Why seek the services of a Business Intelligence Consultant?
Investing in BI can be an excellent business decision as it serves a wide range of benefits. Here are some ways in which it can empower you and help you to become an "intelligent business enterprise":
Enabling quick and relevant decisions that can be aligned with real-time metrics
Facilitating easy-to-understand visual reporting with tailored dashboards, alerts, and reports
Accessing, understanding and acting on data gathered through web, mobile, social, and cloud
Getting reliable insights from across diverse business channels for a holistic perspective
Meeting the desired business objectives with better trend forecasting and budgeting
Leveraging raw data to make decisions that optimize performance and bring ROI growth
Discover The Business Intelligence Services We Deliver

Enterprise BI Consulting
End-to-end enterprise Business Intelligence consulting services, right from customer readiness to maturity assessment, BI requirement analysis, design, development, and deployment

Data Warehousing
Performing data analysis and profiling it to create a dimensionally-modeled data warehouse which matches the architecture and technical requirements of the business to perfection.

Data Mining
Identifying trends, patterns, and relationships in the business data gathered from websites, SQL, Excel, open sources, social media, and more to get insights that are useful and actionable

Data Visualization
Providing data visualization tools to create BI dashboards that serve as customized interfaces to enable the extraction of real time data from multiple resources and discovery of patterns and trends

Web And Mobile BI
Ensuring the adoption of BI across the entire levels of the organizations by embedding the BI environment seamlessly and securely into the corporate web portals and mobile devices

Advanced Analytics
Leveraging advanced analytics techniques such as regression, clustering, forecasting, Machine Learning, and more to transform Big Data into predictive-based actions that deliver real results for businesses

BI Development And Implementation
Creating a robust BI ecosystem with a relevant stack of technologies in addition to setting up ETL (extract, transport, and load data) and data cleaning processes, and delivering OLAP/ROLAP systems

Cloud BI
Taking BI to the cloud with relevant applications such as Tableau, Power BI,Micro Strategy and more to ensure scalability, reliability, and cost savings for business organizations
Our BI Expertise
Explore the technology stack we work on

Data Visualization
Tableau
Microsoft Power BI
MicroStrategy
Oracle BI
Sisense
Kyubit BI
QlikView
Microsoft SQL reporting services
Custom front-end development

Data Warehouse
Oracle Business Intelligence
Microsoft SQL Server
Apache Cassandra
Apache Hive
Hadoop
Amazon Redshift

OLAP Cubes
Oracle BI
Microsoft SQL Analysis Services
MicroStrategy
Sisense
Why Choose Us?
Expertise-Reliability-Accuracy
As a reputed BI specialist, OrangeMantra facilitates advanced business intelligence services to assist the decision-making capacity of business enterprises. We have a team of seasoned business intelligence consultants, data analysts, and managers who are capable of delivering tailored business solutions by extracting actionable insights from in-depth business data.
Our Clients
Our client list is an impressive one, with some leading names in the international e-commerce market. We cater to the needs of startups as well.
Testimonials
Happy to have chosen OrangeMantra as my BI partner. They have delivered an excellent solution for me and thanks to them, I can call my business an intelligent entity today.

Sharon Clarke
Team OM did a commendable job for me. In just a few months, they have transformed my business to a data-driven organization that is capable of taken smarter decisions.

Sharon Clarke
test