Our teams are working remotely to meet your tech requirements promptly – Contact us Today !
Get Your Business GDPR-Ready With Reliable Compliance Solutions
The implementation of General Data Protection Regulation (GDPR) is poised to reshape the business mindset related to data privacy and data protection. With the law coming in force in the EU on May 25, 2018, businesses will no longer be able to use the personal data of the consumers the way they have been doing it till now. They will have to upgrade the data security and management practices while they use and process consumer data. As the big event is just around the corner, it is high time for businesses to gear up for compliance with the right GDPR solutions. Even those outside EU need to be ready as the law covers any business that holds, processes or makes use of personal data of EU citizens, regardless of its location.
At OrangeMantra, we provide result-oriented and reliable GDPR compliance solutions for businesses that want to be the first ones to turn compliance into opportunity. Our IT team has the right skill set, expertise, and experience to support the client's business for making a smooth transition to GDPR. We deliver comprehensive solutions that not only make organizations compliant but also ensure that they can effectively protect the customers' personal data in the future too. Not only this, we also assist them in managing compliance across a complex, multi-cloud infrastructure which is a part of this transition.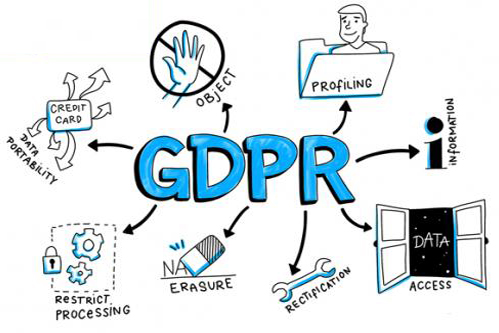 How Our GDPR Consultants Can Help You ?
Our GDPR consultants are highly skilled and experienced in their field of expertise. With a team of seasoned operational and technical specialists and skilled security architects, we are a consulting partner you can rely on. We offer numerous flexible packages to align with your business needs. These packages comprise key GDPR compliance solutions including:
GDPR Readiness Reviews
Privacy Impact Assessments
Privacy Architect Reviews and Guidance
Personal Data Audit
Contract Reviews
Policy Reviews
Notifications Review
Awareness Briefings
Certified Training
What Is GDPR All About
The Key Elements
Greater Accountability
As a data controller, the business will have a greater accountability for the consumer data it holds and uses for understanding, analyzing, and getting business insights
User Consent
With the enforcement of GDPR, there will be a focus on user consent for which businesses will need to come up with amendments in applications and contracts
Privacy by Design
Implementation of relevant security controls will be a part of the compliance requirements as organizations will have to incorporate privacy by design
Breach Reporting
Any data breaches will have to be reported to the relevant EU authorities within 72 hours of detection, making breach reporting a critical element of GDPR compliance
Consequences Of Non Compliance
Non compliance with GDPR can put your business in a fix in more than one way. And this is the very reason why you should avoid it in first place.
Hefty Fine
Non-compliance with the GDPR guidelines could lead to massive fine of up to €20 m or 4% of the total annual turnover of the business (whichever is greater). If you want this to be prevented, let us handle compliance for you.
72-Hour Deadline
Under the compliance checklist, the deadline for responding to a breach is within 72 hours from the time a business knows about it. Not meeting this deadline can translate into big problems. Make it just right with us.
Subject Rights
Data subjects have different rights requests that they can make as employees, customers, or suppliers of the business. Our GDPR compliance services will guide and assist you for dealing with these rights and requests.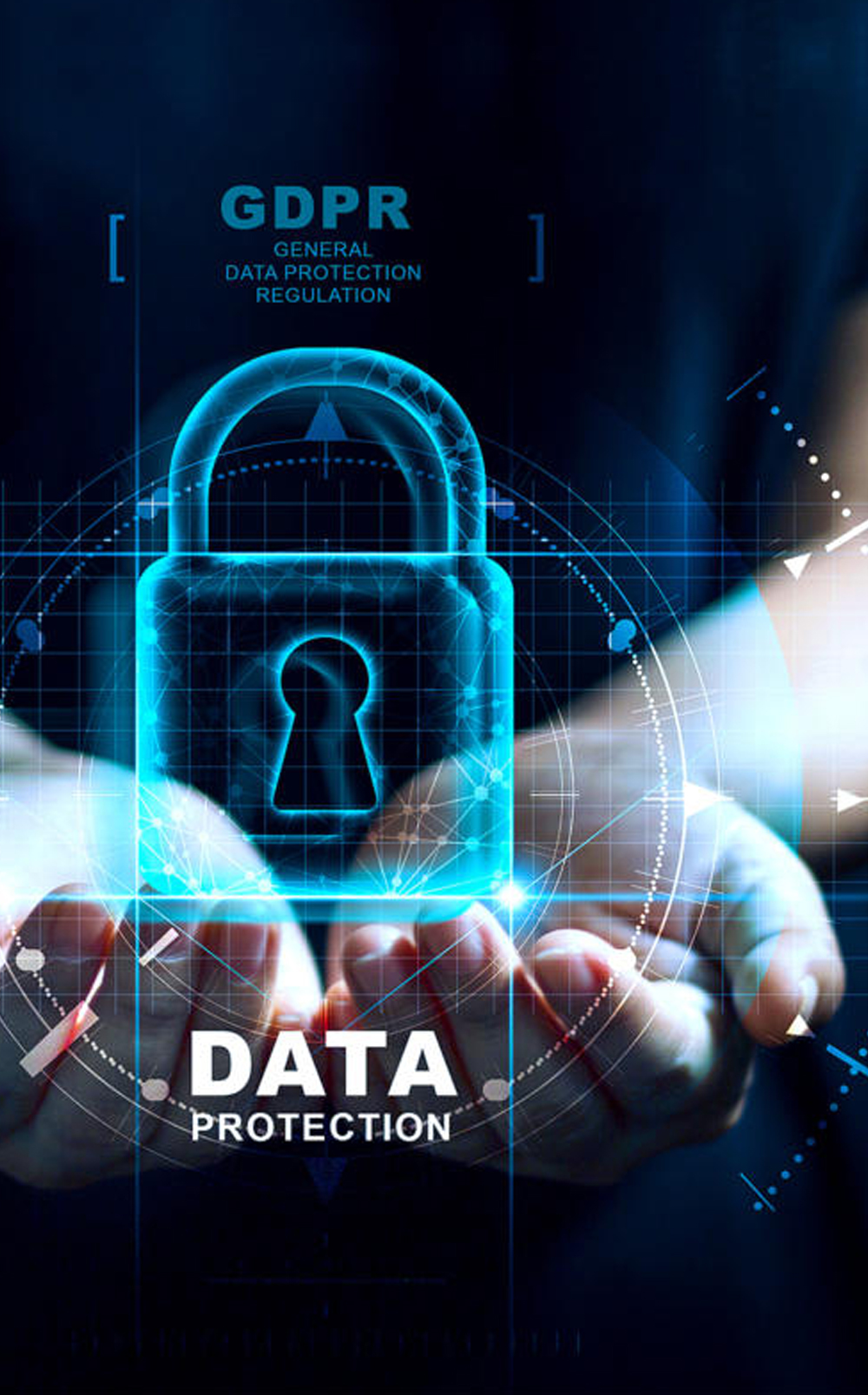 Our Service Offerings
How We Enable GDPR-Compliance For Our Clients
Compliance Assessment
We identify the existing procedures, policies, and security mechanisms which the organization currently uses for processing of personal data of consumers. If possible, the current set up is enhanced for compliance. Alternatively, we provide recommendations and create a roadmap for those who need a solution from the scratch.
Personal Data Discovery
Our technology experts create a comprehensive set up of processes and technologies that empower business organizations to discover Personal Identifiable Information (PII) across the enterprise and govern its usage and management. PII is the data that yields the personal identity of a specific individual such as name, location, email address, bank details, etc.
Data Control Assessment
Data control assessment encompasses an assessment of the entire personal data eco-system of the organization so that we can come up with a result-oriented strategy for GDPR compliance. Our team of data specialists does this by tracking the key metrics which reveal the business' compliance level with the data protection laws and regulations under GDPR.
Process Modeling
We leverage cutting-edge technologies to facilitate process modeling for your GDPR compliance strategy. The focus is on protecting the data at every point in the application cycles and building a system that facilitates breach detection. Our objective is to help the clients to pinpoint the challenges to data security and address them with the right technologies.
Implementation Support And Advisory
We define and implement the requisite security controls and technical controls to put compliance into action for your business. Additionally, we offer expert advisory support services which are based on the specific GDPR compliance requirements and the unique context of your business organization.
Internal Audit
As a part of our compliance services, we perform a post-implementation internal audit of the organization to ensure that it is now fully GDPR compliant. We present our findings to the management team and offer the final activities needed to address the uncovered gaps within your GDPR compliant posture.
Why Choose Us As Your GDPR Compliance Partner?
Holistic Approach : Our services and solution are designed with a holistic approach, with the focus on building a single system that not only regulates the use of personal data but also provides consolidated reporting and quick breach alerts.
Streamlined Compliance : We ensure that our services enable streamlined compliance for the clients by creating a high-level roadmap and taking immediate action to implement it in the form of a customized compliance solution.
Adaptability : The solutions we provide are tailored to be adaptable to any future requirements of the business. The requirements may be in terms of changes in the IT infrastructure of the organization or any alterations in the GDPR laws.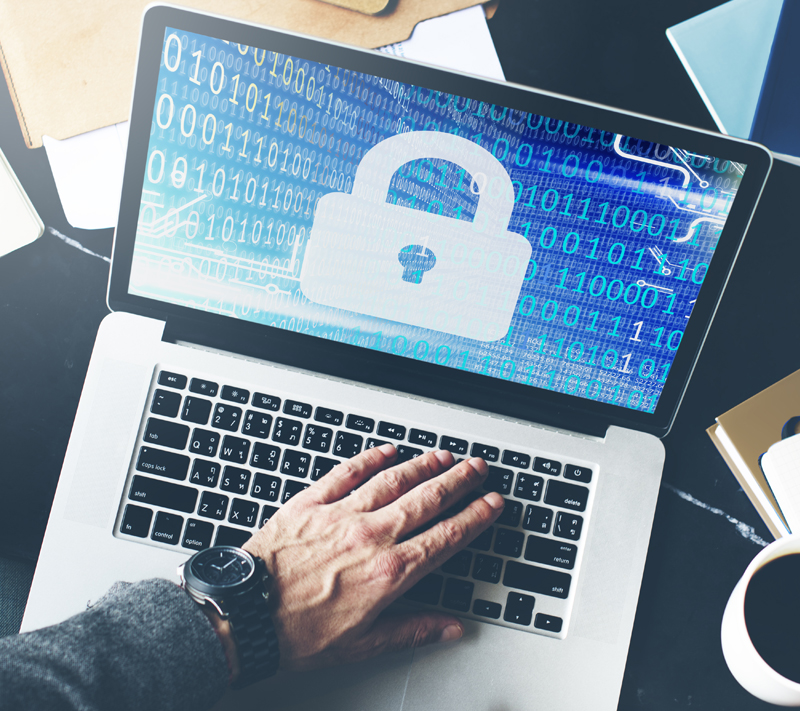 Frequently Asked Questions
Q1: Who does GDPR impact ?

GDPR is applicable to all organizations that are based in the EU, but it also applies to the ones based outside the EU which gather, monitor, circulate, or process the personal data of EU citizens. Effectively, the regulation applies to all businesses which run trade with data subjects who are living in EU regardless of its location.
Q2: What does GDPR do ?

Q3: What constitutes personal data ?

Q4: How are data breaches to be reported ?

Q5: What are the penalties for GDPR breach ?

Want To Gear Up For GDPR Compliance?
test