Our teams are working remotely to meet your tech requirements promptly – Contact us Today !
Professional Mobile App Consulting Company
Building an effective mobile app strategy is crucial for enterprises that are focusing on improving customer acquisition and retention rates. Whether you're a startup or a large enterprise, the heart of your business is developing a result-oriented mobile strategy.
We are backed by a team of experienced mobile app strategy consultants who have been assisting our global clients with high-end mobility solutions, app monetization strategies, and more since our inception. We offer mobile app consulting services to clients from various industry verticals and cater to their specific requirements while helping them boost their business growth and success. As a reliable mobile app consulting company, we serve startups, small-medium businesses, enterprises, and reputed brands with our proven and result-oriented mobile consulting services, thus helping them stay ahead of the curve.
Our top mobile app strategy consultants cater to your business growth requirements through their reliable consulting expertise which includes evaluating your app idea and conducting its extensive assessment from the scope, feasibility, technological complication, device and platform compatibility, and much more. Whether it's about creating a successful mobile app, growing your business, or monetizing your app, we are here to help you out.
How Our Mobile App Strategy Consultants Can Help You?

Develop a New Mobile App Strategy
We offer results-driven mobile consulting services to shape and redefine your business app needs. Our dedicated team of consultants will listen to your business requirements and objectives, identify project feasibility, conduct industry research, and build the best-fit mobile app strategy. The products we deliver integrate all industry-standard practices. We walk the extra mile for analyzing your business competition, target market, user personas, and more to create a conversion and success-oriented solution.

Mobile App Architecture & Development Strategies
Our experienced mobile app consultants know what it takes to build a robust solution. Our product engineers design a secure link between frontend and databases, dataflow, app scalability, account hierarchy, and handle everything that comes under presentation, business, and data layers. We build a realistic and actionable mobile app development strategy by splitting the solution into smaller modules. We strategize development efforts for coding every feature and functionality, completing modules, and combining them into a single product.

Mobile App Monetization Strategies
As your trusted mobile app consulting company, we create effective app monetization strategies that complement your business model perfectly. Our strategists employ cutting-edge tools and techniques to study your industry competitors and implement a profitable app monetization strategy on your app to help you increase your revenue and deliver a great user experience. With years of experience and rigorous research, our team knows which model will work wonders for your app solution, be it in-app purchase, app advertising, or user profiling.

Mobile App Marketing Strategies
Our mobile app marketing strategists are masters at using the best tools and techniques to target the right audience at the right time. We can help you with app promotion strategy, creating a brand image, and maximizing the number of app downloads. Our team also plans engagement campaigns with customer loyalty programs, referrals, push notifications, etc. to increase your user engagement. We can also create a strategized campaign for the re-installation of apps for users who lost interest and stopped using your app.
Get End-to-End Mobile App Consulting Services, Right from App Architecture to Monetization.
Some Mobile Apps We Develop and Strategize
We are the premier mobile app strategy consulting company for startups, small-medium, and large enterprises. Our work portfolio below speaks a thousand words about our quality of work.
View Portfolio
The Mobile App Strategy Consulting Process We Follow
We treat project and business as unique and custom, keeping the mobile app strategy process very unique and personalized for the app development. However, in most cases, our mobile app consulting process includes:
Define your business needs and goals.
Identify your mobile app development environment
Explore profitable channels
App solution architecture design
Create mobile app strategy
Integrate mobile app monetization model
App Marketing & Promotion Strategies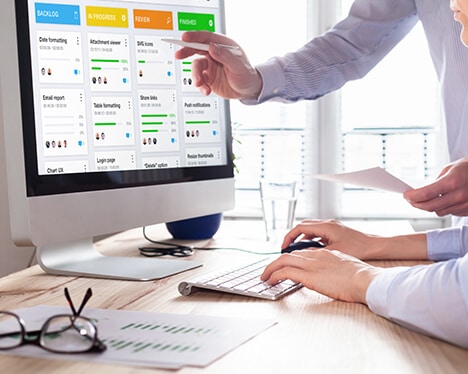 Key Pillars of Our Best Mobile App Consulting Services
Comprehensive Research on Target Audience
We step into your shoes to understand your business goals and requirements to identify your target audience. We employ the best tools to perform an in-depth analysis of your audience based on their habits, geo-location, preferences, age, occupation, and more.
Cutting-edge Platform and Technology
Leveraging the extensive platform-specific user analysis reports, our mobile app strategists plan your mobile presence. We pave the way to your app's success based on the analysis reports, your budget, time frame, etc.
High-end and Scalable Solutions
We are concerned about your business expansion and future app upgrade plans. Our strategists develop effective strategies for mobile app architecture and module development. Thus, the solution we deliver is capable of handling huge traffic efficiently and is fully compatible with the coding of new features.
User-specific UI/UX Design
As an experienced mobile app development company, we plan and design user-centric UI and UX designs for your app that is highly-optimized for increased user engagement. Our design specialists define the app theme, design concepts, element placement, and many other things for a greater conversion rate.
Focus on Business-specific KPIs
Being a top-notch mobile app consulting company, we focus on key performance indicators (KPIs) defined by you to achieve your business goals. Our team strategizes your app's performance to achieve sustainable growth on your specified KPIs.
Industries We Serve with Our Mobile Consulting Services
We offer bespoke, consistent, and client-centric mobile app strategy services to our clients across various industry verticals.

Healthcare

Sports

Transportation

Banking

Technology

Education

Government

Travel

Retail

Productivity

Real Estate

Social Network
Mobile App Technology We Employ
As a renowned mobile app development company, we employ the following technologies and tools to deliver impeccable and bug-free app solutions to our global clients from various industry verticals.

Swift

Objective C

Xcode

Java

Kotlin

Android SDK

Sketch

Photoshop

Illustrator

After Effects

InVision

Flinto

HTML5/CSS3

MEAN

MERN

Backbone.JS

AngularJS

Vue.Js

React.Js/React Native

Flutter

Ionic

Node.JS

Laravel

CodeIgniter

Node.JS

Python

Django

Grails

Go

PhP

PostgreSQL

MySQL

MongoDB

Redis

Cassandra

ElasticSearch

GoogleAE

AWS

Heroku

Firebase

UrbanAirship

PushWoosh

Google Analytics

Flurry

Apple Pay

Google Wallet

Stripe

Braintree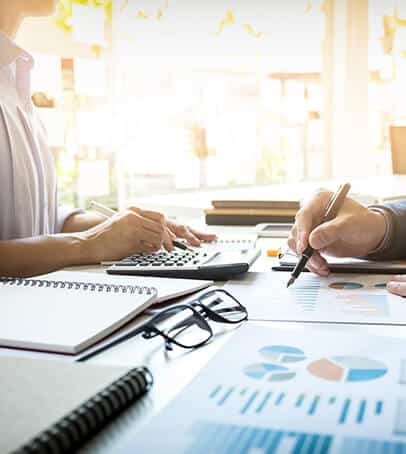 Why Do Our Clients Approach Us for Mobile App Consulting Services?
Agile and adaptive mobile app development methodology
Assured assistance for launching the app in the App Store and Google Play
Profitable mobile app development solutions
Best enterprise mobility strategy, consulting, and experts at the most affordable rates
Extensive quality assurance (QA) testing before the app goes live
A talented team of 250+ designers and developers
A dedicated in-house team of Business Analysts, Project Manager, UX/UI Specialists & Designers,
Developers, along with QA Team and Support Team
Proven track record of successful mobile app strategy and product delivery
Rapid, cost-effective mobile app development as well as mobile app business consultation services
Frequently Asked Questions
Let's Get in Touch to Discuss Your Awesome App Idea and Turn it into Sensational Reality.
test