Our teams are working remotely to meet your tech requirements promptly – Contact us Today !
What is Web to Print Software?
Web to Print software provides print and eCommerce businesses or companies with a reliable and cost-efficient way to consistently print marketing materials. A Web to Print storefront hosts your library of printable collateral to make it easier for your in-house team to access and fulfill the printing requirements of your customers' print projects including business cards, posters, brochures, pop-ups, and a lot more.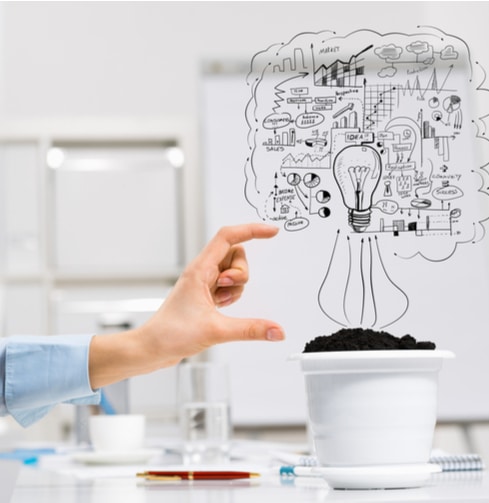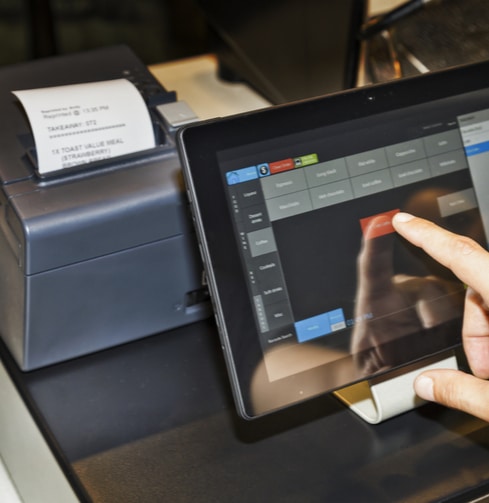 Let Your Print Business Grow with Our Web to Print Solutions
The print industry is constantly evolving by automating print designing processes to ensure higher levels of precision and cost-efficiency. According to market research studies, web ordering is expected to be more than half of the total print orders in the future. Web to Print solutions brings in umpteen possibilities and opportunities for traditional print or e-commerce businesses who are aspiring to grow their business.
Orange Mantra is the one-stop destination for any printing or e-commerce business that wants to tap into the online business opportunities with web to Print Solutions. As a professional digital transformation solutions provider, we are also involved in delivering the best-in-class Web to Print solutions to help the conventional commercial partners leverage the potentials of web printing and win the hearts of their valuable customers. Our highly-skilled print production team can help you attract and retain new customers and expand your printing business by providing all the necessary support for your printing management in the form of Software as a Service, digital marketing, or print industry personnel.
Our easy-to-use Web to Print solution features fixed layouts, templates, and faster job processing ability. You can find fixed layouts for a variety of printing needs including business cards, letterheads, envelopes, brochures, posters, leaflets, and many more, which can be easily customized as per your unique requirements or preferences. Our layouts require minimal customization so you can get started right away with your printing jobs. Moreover, your customers can easily edit the templates online, add text and images, change fonts and color, and place a printing order instantly. Some of the exciting features of our Web to Print Solutions include fixed-layout templates, online product design, and customization, a content management system for editing product information, an e-commerce store, customer management, Google-friendly applications, and many more.
Online Printing Shop
With our online printing shop, you can now sell custom products to your global customers 24×7 round the clock.
Responsive product designer
Flexible eCommerce features
Online calculator
Design-templates
Customer-specific options
After-sale Services for reorders
Corporate-specific Features
We provide a dedicated Web2Print solution for corporates to cater to the specific processes for corporate customers
Flexible storefront features
Customer-centric features
Multi-user functionality
Provision for easy order and reorder
After-sale service for reorder
Other after-sale features
Technology-rich Solutions
We keep pace with the latest technology and trends and incorporate them into our web to print solution to help you stay ahead in the competition.
JavaScript Editor
Third-party integrations
Print color support
Die-cut business card online printing
Third-party SSL certificate for Print Commerce
Marketing and Promotion Module
From deploying your online printing shop using a module to promoting your store to get noticed by your potential customers, we will take care of everything.
Content Management System
Portfolio
Blog writing
Search Engine Optimization
Operation Automation
Our Web to Print solution empowers printing business clients to automate their operations so that they can increase efficiency and productivity.
Bulk Price Updating
Imposition
Variable Data Printing (VDP)
Image-level preflight check

T-Shirt Design Tool
Help your customer's craft unique and amazing t-shirt designs using a highly-interactive and responsive t-shirt design tool.

Business Stationery Design Tool
Empower businesses to create professional business stationery designs and promote their brand using business stationery design tool.

Gift Design Tool
Let your customers personalize gifts according to their styles and preferences using a gift design tool.

Mug Design Tool
Allow your customers to design their mugs according to their own style and persona using the mug design tool.

Banner Design Tool
Enable your customers to create attractive banners within minutes using the banner design tool.

Shoe Design Tool
Let your customers personalize their shoes on the go with the shoe design tool.

Mobile Skin Cover Design Tool
Integrate our mobile skin cover design tool with our online store to help your customers create their own perfect mobile skin cover.

Laptop Skin Cover Design Tool
Allow your customers to add personal aesthetics to their laptops with laptop skin cover software.

Sign Poster Design Tool
Help your customers to design and customize sign posters easily with our sign poster design tool.

Cap Design Tool
Let your customers design caps online by integrating the cap design tool into your online store.

Greeting Card Design Tool
Allow your customers to design greeting cards by using their own styles and wish quotes using our greeting card design tool.

Custom Tortilla Design Software
Integrate custom tortilla design software into your store to make online tortilla designing easy and fun for your customers.

Customizable Print Store
You can easily customize available templates, lockdown page elements, and control accessibility.

Cloud-based Design Templates
Since your storefront is based on the cloud, our Web2Print Solution helps you make real-time customization and collaboration easy and efficient.

Flexible Data Printing
Our Web to Print Solution uses the customer database to automatically update text/images from one printed piece to another without affecting the performance of the print process.

Order Approval
Our Web2Print solution enables you to professionally design marketing materials and ensure brand compliance before they are delivered. You can enable or disable this feature according to your needs.

Mail Merge Facility
Our mail merge facility can be used to insert massive email addresses on envelopes or postcards by ensuring complete synchronization with the email list on datasheets or spreadsheets.

Proprietary Asset Management
Store, manage, and lock down your brand's logo, images, text, fonts, colors, and other important brand assets using the Brand Asset Manager. This helps to protect your brand and ensure brand compliance.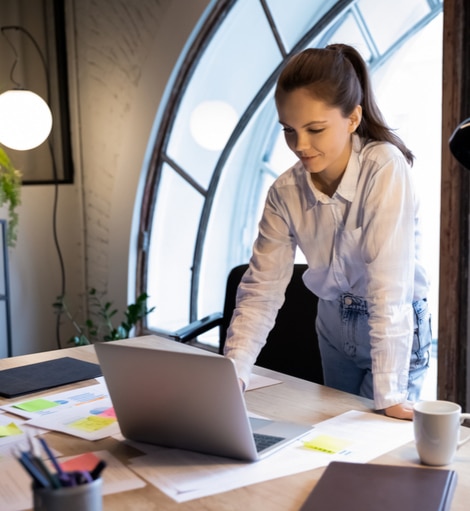 Our Web to Print Solution Works with Every E-Commerce Platform
Our Web to Print Solutions can be seamlessly integrated with every e-commerce platform. Just get started with your choice of e-commerce platform or connect your e-commerce store with API.
WooCommerce
nopCommerce
IBM Digital Commerce
BigCommerce
Shopify Plus
Shopify

Kentico
Salesforce
Commerce Cloud
Squarespace
PrestaShop
Episerver Digital Commerce
Working with OrangeMantra has been a fantastic experience from the very beginning. They helped us to meet our project requirements in a jiffy with proper Agile approach and it served as an excellent launchpad for our business. Thanks guys, great job!!
-Sally Brook
I am really happy with the OrangeMantra services. The Scrum master was interested in understanding my project requirements because he wanted to give me the right resource. The best thing is that they were highly professional, good at understanding Great communication, with no wastage of time and money.
– Chris Morris
There was a time when we were coming across issues with our project development. Luckily, we found a trusted Agile development partner in OrangeMantra. They gave us extensive support in addressing problems as soon as they came up. To date, they maintain our project and we are absolutely thrilled with the services.
-Albie Morkel
Frequently Asked Questions
test