Expanding Your Business is No Longer a Dream. Make your Enterpise Reachable Globally together with Orange Mantra. Step Forward…Take Your Maiden Step to Succeed!
Organizations seeking their dynamic global presence need an appealing e-commerce website, aiming at the clients all over the world served satisfactorily. Making an appealing website design in any case requires a proficient web designer who can obtain 100% satisfactory results. Anyhow, if a website is appealing, a visitor may become a customer. However, the products/services should be available at a nominal individual price.
Orange Mantra is a leading organization, which has been delivering website designing and development services to its clients for over a decade. We, at the organization, have necessary understanding of the necessities of business enterprises, including business expansion by serving global clients and eventually benefitting from the opportunities available all around. On the top of all, we proudly hold the record of 1000+ websites designed with success.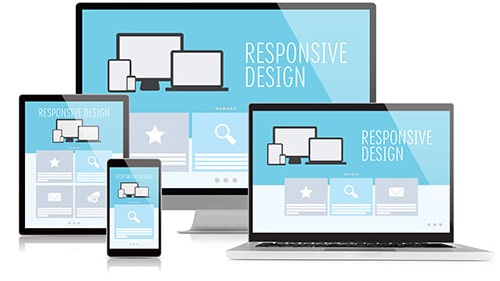 Website Design Services We Offer
CMS Website Design
HTML Website Designing
Graphic Design Services
Responsive Website Designing
Static/Dynamic Website Designing
Corporate Website Designing
Custom Website Designing
UI/UX Designing
Web Portal Designing
We Offer Standout Web Design Services
Our specialized business analysts are capable of gathering comprehensive requirements from our clients.

The web design team has proper understanding of clients' requirements and ability to fulfill them.

We are skilled, creative, experienced, and have got the ability to produce appealing website designs for our clients.

We provide the best customized Web Page Designs with effective navigation.

We deliver fresh, innovative, creative, and minimalist web designs.
Special About Us
Standing out in the highly competitive online market is our aim and we strive to make it! We believe in client satisfaction being the key to success to any business and we look forward to serving them in the best way possible.
World Class Web designing Team
We have a professional team of website designers having expertise in designing web templates. They know the hot points of a website and are capable of placing key information and elements exactly there.
Implementing Most Recent Design Trends
We love to employ the most recent web designing tools and technologies in our work. At times, we provide necessary training to our team of designers to fine-tune their designing skills.
Incomparable Website Designs
Though websites look alike because of having incorporated similar elements, we are professionals and have the capability to make them look different with our presentation styles.
Innovative Approach
We do a thorough market research at times and love implementing designs creatively. Since a website needs to be visitor-engaging, we have got the capability to convey the right message to the visitors.
Client's Testimonials
"I couldn't be more satisfied with the work that Orange Mantra has done for me. Right from my first meeting with Vinit and his team, I sensed that this association will be a fruitful one. They were very clear about the vision I had about showcasing my brand and emulated my ideas perfectly. These guys are truly creative…they combined their ideas with my vision to craft outstanding results for my business."
–Shazia Ahmed
"The team is always willing to help in every possible way. They served a professionally-designed, beautiful website which was just perfect for our business' needs. I am impressed with their skills and attention to detail. The customer service is unmatched."
–Jared Alder
"Not having a mobile responsive site meant trouble for our business. We needed to do something and do it fast too. Orange Mantra won our confidence right at the first meeting and we were sure that they would do the job. They lived up to our expectations and gave our site a makeover in days. It's been a great experience working with them. I have never needed to ask twice for answers as they have always been bang on, both in terms of quality and timing."
–Katherine Shaw
"Thanks guys for the awesome job, I am pleased with the result. The team has always been in touch and they were happy to change the app design as I wanted. I will surely hire them for my next one too."
–Ryan Ross
"Orange Mantra offers highly skilled professionals, whether it is about development or design. They designed my e-commerce website and got us impressive results. We are pleased with their approach- effective, responsive, well managed, the team always delivers what is needed and does it well in time. It's a pleasure to work with Orange Mantra team."
–Karen Henning