Our teams are working remotely to meet your tech requirements promptly – Contact us Today !
Leverage Real-Time
Drupal Support

For Enterprises
World-Class Drupal Support & Maintenance With OrangeMantra
OrangeMantra offers a complete package of support and maintenance services for business enterprises looking for experts to handle the complex, integrated and ongoing needs of their Drupal website. We focus on the client's business objectives and ensure no performance issues hamper business growth.
A client can avail of our customizable support and maintenance packages, meant to meet their needs. Our experts perform and assist the site audits, security updates, upgrades, code reviews, performance testing, migrations, optimization and user interface development, content updates, modules integration and several more. We manage your website to ensure it performs well in every web browser and device.
When you partner with technically strong IT vendors like OrangeMantra, our team ensures that your Drupal website performs flawlessly and meets the desired business results. With years of experience and an exceptionally knowledgeable team, we assure you that our Support service will secure your store from possible threats and speedily fix challenges.
Reach Us
Our Drupal Support & Maintenance Services
Website Review
Our team performs a systematic review of your Drupal websites like code inspection and error identification. In addition to that experts update the store whenever requirement is raised.
Constant Monitoring
Our team monitors the Drupal website regularly to identify issues before they hamper the performance and sales. Website scanning, downtime and hosting issues are resolved during website monitoring.
Speed Optimization
Our Drupal speed optimization service is meant to lower the website loading time in order to offer users an improved shopping experience for higher business revenues.
Ongoing Maintenance
Our maintenance services take care of the Drupal website for the smooth running of the store as well as manage the issues at ground level for improved performance.
Timely Upgrades
Upgrading to the Drupal latest version is the most important thing to avail best features. We can help with the upgrade as it is a complex process to execute.
Emergency Support
We are available 24/7 so that any error present is fixed and the performance of the Drupal website is not affected at any cost. Sudden issues are the most challenging to run a website properly.
Benefits of Availing Drupal Website Support & Maintenance
You have a complete analysis of website design, conversions, and traffic.
You have a Drupal Website up and running seamlessly.
You have top-rated assistance on any issue related to your website.
Any issue identified will be fixed promptly and competently.
You get access to regular reports on the store's operations.
You get timely information related to optimization and updates.
Why Choose OrangeMantra As Your Support Partner?
Being a trusted Drupal Migration Services Provider, we:
Real-Time Support from Drupal Experts
Timely Security Updates & Upgrades
Seamless Communication & Transparent Pricing
Free Website Performance & Analytics Report
Dedicated Team of Developer, Tester & Project Manager
Deployment & Scaling Expertise
Get Started Now
Some of Our Best Work
Over The Years We Have Worked On Multiple Drupal Projects Of Different Complexities Major Brands In The Industry Trust Us
View Portfolio
Our Testimonials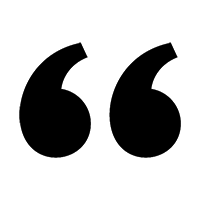 "You guys are fast! I am so glad about the work on the website. You are skilled and professional and I cannot express in words how much I appreciate it. Thank you OrangeMantra for coming to my rescue and addressing my website issues so quickly! Fantastic customer service!!! I will definitely recommend you to my business partners."
Smith Johnson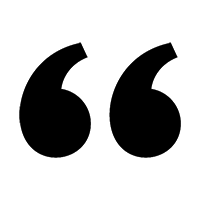 "Your company build outstanding websites and provide timely support as well. They are the perfect partner to work with who understands your goals and helps you achieve them. For any sort of assistance regarding website development, customization, support, audit and other work, OrangeMantra is the perfect team to partner with."
Andrew Paul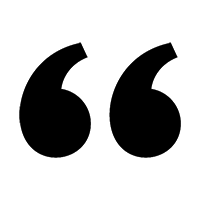 "OrangeMantra provided me a team of professionals who took the project and delivered it in a very smooth manner. They also gave me suggestions to boost website performance. I was suffering losses in my business because of slow website performance, the support team resolved the issues remotely. I am very glad to partner with such a great development company."
Louis Strauss
Frequently Asked Questions
Get Full Power & Functionality of Drupal Commerce for Your Online Business
test