Our teams are working remotely to meet your tech requirements promptly – Contact us Today !
Running your PrestaShop store worry-free was never this easy!
Having a fabulous PrestaShop store is great to get started with your online selling journey but this is just half the work done. Being always on track is essential and this is possible only if the store performs seamlessly and delivers smooth shopping experiences at all times. OrangeMantra provides reliable support and ongoing maintenance services to ensure that your Prestashop store is always healthy and on the top. Performance issues, bugs, upgrades, speed issues, SEO rankings, and web hosting are only a few of the challenges that Prestashop store owners may encounter. As your maintenance and support partner, we make sure that you always have it at hand so that the issues are resolved at the earliest. We have a dedicated support team of Prestashop experts who are available 24/7 to communicate with the clients and give solutions for their challenges. Not only do we resolve the issues but also take preventive measures to avoid them in the first place. Our services enable you to stay updated with the optimization of all the elements of your Prestashop store.
Prestashop Upgrades
Upgrading the Prestashop store to avail the advantages and features of the latest versions with automated backups and upgrades
Speed Optimization
Evaluating the current performance of the PrestaShop store and suggesting and extending improvements in its loading speed
Vulnerability Scanning
Scanning the store with advanced and reliable tools to identify the existing and potential security flaws and vulnerabilities
Security Patching
Routine bug fixing and security patching to prevent malicious attacks as well as technical glitches for the Prestashop store owners
Web Hosting
Providing a reliable hosting environment for your e-commerce store so that it runs smoothly with minimum downtime risk
SEO Optimization
Optimizing the store for higher search engine ranking through a complete analysis of content, performance, authority, user experience, URLs, etc.
Store Downtime Support
Reducing the store downtime to minimum with timely detection and resolution of issues and emergency situations
Disaster Recovery
Ensuring security and recovery of critical business data with reliable disaster recovery services for the e-commerce store
Project initiation

The process starts with NDA agreement to assure complete confidentiality and move ahead with trust. You give us access to your store and we get started with the project. The first thing we do is understand the visible challenges and plan future actions.

Complete backup

As a part of our methodology, we do not proceed without backup because it is vital from the security perspective. We backup products, customers, orders, content, and all the necessary information to prevent data loss at any stage.

Webstore audit

We dive deep into your PrestaShop store and review it from every possible angle. During the audit, our experts test all the features, modules, integrations and more to ensure that they work properly. At the same time, we detect the flaws and vulnerabilities as well.

Issue prioritization

After a detailed webstore audit, we rank the issues from critical to secondary in terms of priorities for resolution. Not only do we figure out the problems but also provide step-by-step guide to improve the webstore and implement the solutions too.

Expert guidance

With our reliable support and maintenance services, you get ultimate solutions that improve your business and make things better for your customers. We are right here to guide you and support your business, so you can trust us and move ahead!

Consistent support

We are always here to provide your PrestaShop store with consistent support that you deserve and need at any point in time. With years of PrestaShop experience, we come ahead as a partner you can trust to improve your online shop.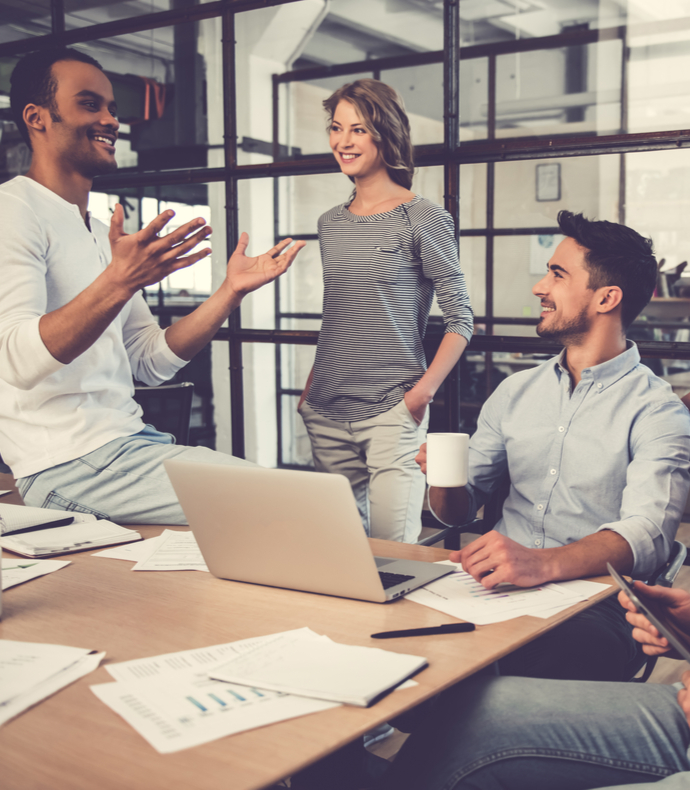 Dedicated Project Manager & Support Team!
Get a dedicated project manager who will know your web store as well as you do. This is the person who will be responsible for taking care of your webstore, adding new patches and updates, finding out the potential bottlenecks and suggesting the best solutions to set things right. And you can forget about organizing and following up the developers' tasks for ongoing improvement because your P.M. has you covered. Additionally, you have a dedicated support team to ensure the highest level of performance for your PrestaShop store. The seasoned PrestaShop experts in our team know how to resolve issues and prevent them from happening ever again. You can trust us for a top-notch support and accelerate your store with a dedicated support team.
Certified developers
A multi-disciplinary team comprising certified and seasoned experts you can trust for handling your maintenance needs from start to end.
Constant availability
You get a dedicated project manager who is available round-the-clock for emergency support via live chat, web, or phone.
Competitive pricing
Competitively priced subscription-based model for making reliable support and maintenance services accessible for clients<./p>
Comprehensive coverage
We offer full suite of services related to Prestashop support and maintenance to ensure that your store is fully covered.
Proven track record
A proven track record of providing reliable and timely support and maintenance along with a 5/5 rating from the current support customers.
Full flexibility
You have the flexibility to cancel when you want and renew the contract when you need, rather than being bound by a fixed contract.
Frequently Asked Questions
test