Goodyear and Bridgestone are rolling out tires with intelligent features that can predict flats. Using AI algorithms as a tool, the tire makers aim to bolster the capabilities of the vehicles delivering packages from e-commerce sites like Amazon. These next-gen tires are designed for vehicles that specialize in last-mile delivery, The Wall Street Journal reports.
Goodyear's new intelligent tire technology is called SightLine. It relies on a mix of highly evolved automotive software solutions, including sensors and ML algorithms. The technology measures factors like tire wear, pressure, and road-surface conditions to predict flat tires and other issues days ahead of time.
Next-gen technology for last-mile deliveries
"The surge of last-mile deliveries during the pandemic means that a lot of vehicles are on the road, stopping and going, hitting curbs, causing damage to the tires, causing breakdowns and congestion," said Richard Kramer, chief executive of Goodyear.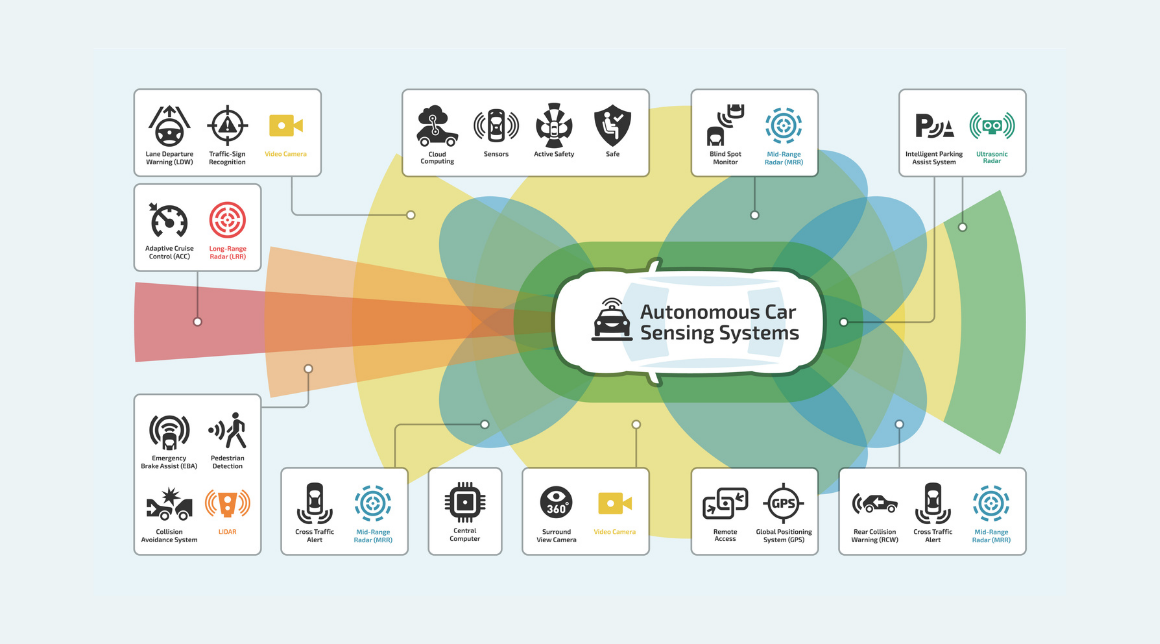 Top tire manufacturers have been exploring a host of ideas to reimagine tires. Their goal has been to create capabilities that enable tires to do much more than merely roll down the road. For example, the Italian tire company Pirelli envisions a future where tires can sense changes on the road and predict risky conditions, among other things. Some of the ideas are closer to existing features, such as embedding sensors to detect damage in tires.
Amid a pandemic-induced surge in online purchasing, demands for shipping services have skyrocketed. The last-mile delivery market is forecast to grow to nearly $70 billion by 2025, up from roughly $40 billion in 2020, according to a Gartner report. Also, the volume of parcels is predicted to reach 200 billion in 2025, doubling from 100 billion in 2019, per Gartner.
Sensors, ML, & telematics in tires
The SightLine technology relies on a combination of sensors, algorithms, and analytics. Goodyear says it's been in the works for several years. The company already sells sensors-enabled tires to commercial trucking customers, according to WSJ. However, the SightLine system uses the most evolved breed of technology.
SightLine intelligent tires have a sensor that tracks data as diverse as inflation and road-surface conditions. It also comprises a device that collects data and transmits it to Goodyear's cloud environment. This whole mechanism of tracking, transferring, and visualizing real-time data is called telematics. An increasing number of mobility service providers are adopting telematics solutions to enhance safety.
How telematics works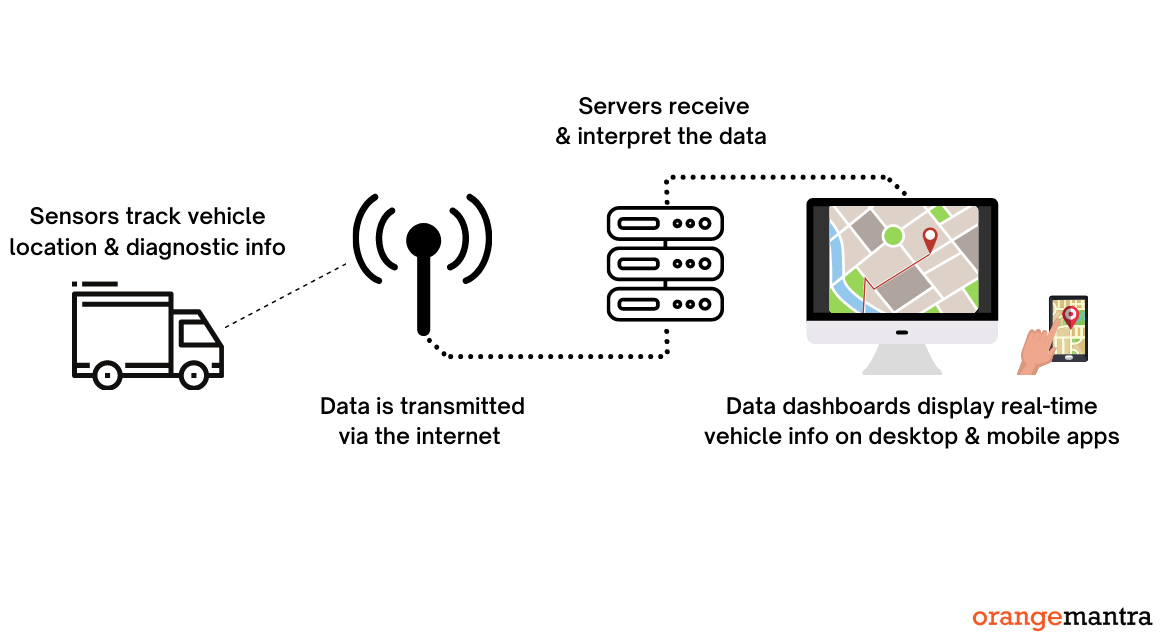 Telematics refers to the use of technology to collect and monitor the vehicle in real-time. It relies on cutting-edge connectivity capabilities and automotive software solutions. At its core is a tracking device installed in the vehicle. The device sends real-time data to a server via cellular or satellite networks. Telematics systems can collect a wide variety of data, including location, speed, idle time, and faulty parts, among others.
Automotive industry analysts say telematics will likely become a crucial part of electric vehicles and self-driving cars. It lets owners get more information about the vehicle's maintenance status, emission, and safety. Already, leading OEMs like Volvo, Ford, and General Motors partner with telematics solution providers to make their vehicles more futuristic.
Twofold benefits of smart tires
Intelligent tire systems can do much more than making vehicles safer. Telematics also helps tire companies to collect crucial information on driving behavior. Tire makers like Goodyear could also use these pieces of information to enhance their products. Meanwhile, consumers get futuristic capabilities and more reliable safety for their vehicles.
"Tire sensors know how you're driving, where you're driving, and how quickly the tire is wearing down. If you get a puncture or blowout, then it can phone home and organize a service stop for you. But most importantly, they want to get the data," said David Shaw, chief executive of the consultancy Tire Industry Research.
Redefining transportation & vehicle safety
Goodyear conducted a pilot test with nearly 1,000 vehicles operated by 20 customers, according to WSJ. The test vehicles included Amazon's delivery service partners. The intelligent tires were able to detect 90% of the vehicles' tire-related issues before they occurred, said Chris Helsel, Goodyear's CTO and senior vice president of global operations.
Using sensors, AI algorithms, automotive software solutions, and "digital twins," companies like Goodyear and Bridgestone are beginning a new tech-driven era in the automotive industry. Enabling drivers and fleet managers to detect problems beforehand can dramatically reduce breakdowns. It also means fewer traffic congestion and increased safety, especially for last-mile delivery providers.