Our teams are working remotely to meet your tech requirements promptly – Contact us Today !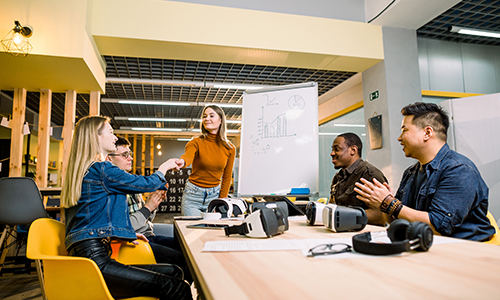 Smart Simulation for Better Training Process
OrangeMantra has created simulation solutions for a large number of clients for IT training, equipment training, and recreating work-places. Our simulations have been effective as well as popular for different audiences whether it is students, researchers, or scholars.
We are dedicated to transforming the way educational content is delivered by fulfilling user curiosity about going one step ahead of reality. We offer an extremely engaging and visually appealing experience that could offer real opportunities for learning. The company's objective is to see Virtual Reality (VR) become a staple need for the education and training sector. OrangeMantra is a one-stop for your VR, AR project development.
Artwork & Animations
Our qualified and experienced team of graphic designers can transform the most complex concepts into easily understandable artwork. With their expertise in animation, they can meet individual learning needs.
Instructional Simulations
We create high-end and step-by-step animation to make the learning more engaging for the target audience. Our instructional simulation team spend time to understand client needs and then design necessary solutions.
Conceptual Diagrams
To make learning interactive & engaging for learners we create conceptual diagrams for a better explanation. We add effectiveness to training material by creating alluring animated images.
Engineering Simulations
VR in engineering comprises of 3D modeling tools and visualization methods as part of the design process. Our solution facilitates the students to access their projects within a safe environment and make changes when needed.
Medical Simulations
Our team build simulation solutions for institutions to train the next generation of doctors, paramedics, and other medical staff. This is a perfect way to improve collaboration between students and professors.
Visual Brilliance
OrangeMantra creates simulations built with rich media elements having a strong visual impact and the learner is engaged to the vibrant learning environment. This is a great approach to make learning interactive.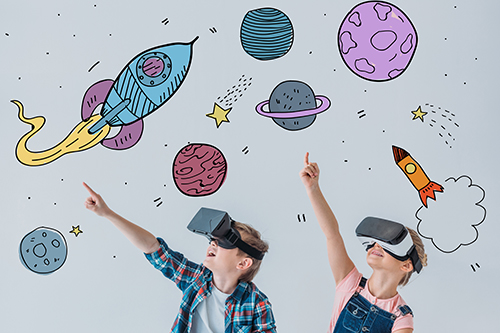 VR in Junior Schools
Learning through interactive classes with real-time experience is always fun. VR technology brings life to the curriculum, from visiting the corners of the world to learning the functionality of the brain.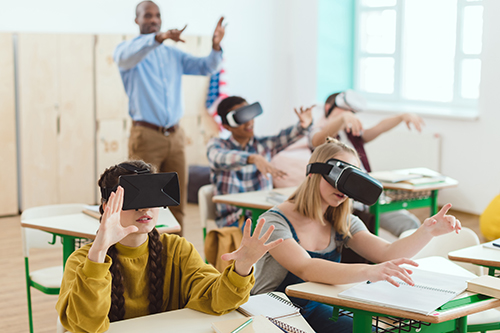 VR in High Schools
Making students motivated, challenged, and focused on their school career is the teacher's priority. VR technology offers students new ways to experience learning and even as per need.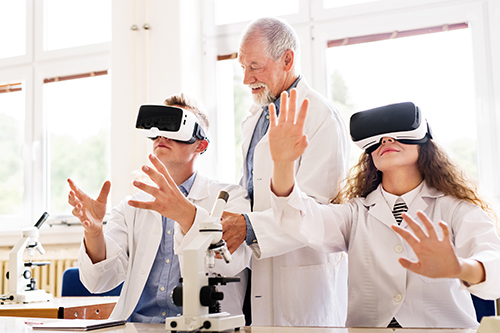 VR for Higher Education
Colleges have always been in search of new technologies and creating the next generation of engineers, & scientists. VR technology is the most demanding right now and is transforming at a phenomenal rate.
Requirement Gathering
UI/UX Design
Prototype
App Development
Quality Assurance
Deployment
Support & Maintenance
OrangeMantra Propositions for Best Simulation Solutions
A Team of expert, skilled and experienced developers
Client-oriented development model
Exceptional UI/UX Design
Vast Technical Expertise
24/7 Technical Support
Follows best QA Standards
Provides Robust Solutions
100% Confidentiality Assurance
Let's Digitize E-Learning with Simulation Techniques
test