Apple made a flurry of announcements for different devices at the company's annual Worldwide Developers Conference 2021. Delivering on its promises of continuous improvement, the iPhone maker showcased previews of iOS 15, macOS Monterey, and WatchOS 8. The tech giant also unveiled new privacy features, digital IDs, and changes to FaceTime. 
More adorably known as WWDC among developers, the annual event is synonymous with software. It's long been a springboard for launching updates to Apple's popular platforms that power iPhone, iPad, Apple Watch, and Mac computers, among others. Whether you're into iOS app development or just an Apple fan, these features will surely excite you! Let's explore them one by one. 
iOS 15, macOS Monterey, & WatchOS 8 Betas
 Keeping the company's trend of releasing new software to developers immediately after the announcement, Apple released the betas for developers. The public beta will be available in July. Apple said a full release of these new versions is planned for the fall.  
 During WWDC's keynote address, Apple CEO Tim Cook announced an array of UX-focused features for FaceTime, iMessage, and Apple Maps. Besides, the tech behemoth also unveiled updates to Siri and AirPods. And that's not all. Apple also launched a new privacy-focused iCloud service. This year's WWDC was held virtually for obvious reasons. 
 

Developer Tools Announced at WWDC 2021

 Apple launched a set of developer tools at this year's WWDC. The company will outline the details later. Here are the highlights of the tools. 
Object Capture
It enables iOS, iPadOS, and macOS developers to rapidly create 3D objects from 2D. Using images from an iPhone or iPad, macOS Monterey will let you import photos into Cinema 4D and create an AR-powered preview of the location. Apple mentioned the furniture company Wayfair as a customer. The Object Capture feature is available in RealityKit 2. 
 

Swift updates

 

Apple's popular programming language will now have concurrency to make apps more responsive to user inputs and work in the background. It will enable iOS app developers to use multi-core processes. Besides, the SwiftUI is getting a revamp with low-code tools for enhancing iOS user interface development. 
Xcode Cloud
Apple also plans to launch a cloud-based workflow tool that will allow developers to store products. At the same time, you could also scale across the Apple product line, fix issues, and test apps more seamlessly. Apple's idea is to let developers work without switching tools during the design, development, and testing stages. Xcode Cloud will be available in Xcode 13. 
 iOS 15 with Striking New Features
 iOS was the undisputed star of the show at WWDC. And it's expected that way. The operating system that powers the iPhone gets a major update every fall. This year's focus seems to be on FaceTime, the video-chat app. Apple showed us that the next version of FaceTime will offer a dramatically revamped experience. A couple of features look similar to Zoom. For instance, users will get a new grid for group calls highlighting the speaker. Interactive features like these are increasingly becoming central to the iOS app development ecosystem. 
 Apple is also adding some spatial audio and background-noise canceling capabilities to FaceTime. They are likely to make video calls sound clearer and more natural. FaceTime will also offer a unique streaming feature called SharePlay. It syncs streaming content with the FaceTime app, letting users listen to music or watch movies together. For developers, Apple is launching a host of tools to build streaming services to build SharePlay into their apps. These tools would be crucial for cross-platform app development capabilities.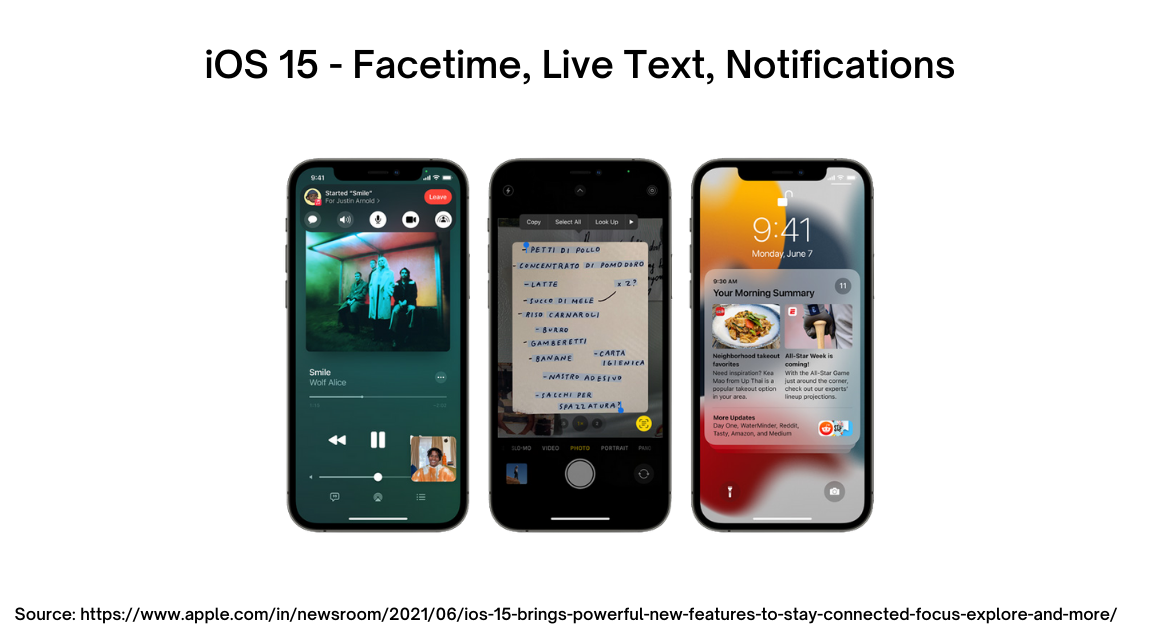 Safari Gets a Sleeker Design

Safari has never been able to beat Chrome. That's something Apple knows as fact. But it might change soon. At least Apple believes so! In the new macOS Monterey, Apple is redesigning Safari to make it sleeker. Safari's new version will add more sync capabilities between devices. On the iPhone, Apple said it's moving the tab bar to the bottom of the page. With this change, Apple wants to make Safari easier to use. 

A host of Safari extensions, too, are on the way. Apple is bringing desktop app extensions to Safari on the iPhone and iPad.  Here's the catch for developers: these extensions can share code across an iPhone, iPad, and desktop. Code-sharing will make things easier for developers. 
 

The new macOS Monterey 

 

Apple's latest Mac software update is built on top of last year's macOS Big Sur. It introduces new features like the Universal Control that will allow users to use a single mouse and keyboard to seamlessly move across Apple devices. macOS Monterey also features AirPlay capabilities. Besides, as mentioned earlier, it will have a revamped Safari browser. 

With macOS Monterey, Apple is focusing on device synergy. In other words, apps will sync more easily on iPhones, iPads, and Macs. Combined with the Universal Control features, Apple users are likely to have a more seamless cross-device experience.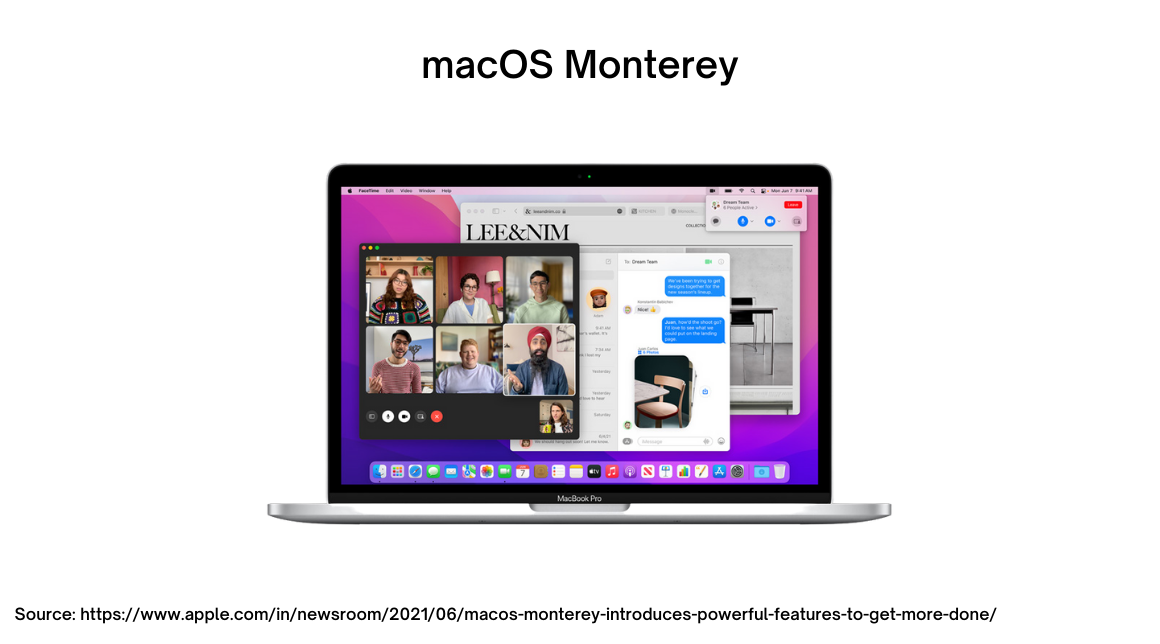 WatchOS 8's Bigger Fitness Push

 

 Apple Watch is adding a range of features with even more focus on your health. The Health app will now identify the likelihood of your fall in the future. Apple said its new data point called" steadiness" is scientifically proven. It relies on info like your walking patterns throughout the day.  

 Additionally, the Breathe app will have more attractive animation.  A new feature in Reflect feeds you with feel-good prompts like to be thankful or reminds you of something joyful. Plus, the sleep-tracking system now has new parameters to measure sleep goals, such as gauging your respiratory rate. 
Using Next-Gen Apple Features with OrangeMantra
 At OrangeMantra, we excitedly wait for WWDC every year. With a slew of iOS app development and cross-platform solutions in our offerings, every single update does matter to us. We make sure our clients have the most evolved version of tech platforms on which their solutions are built. Join our dynamic team of tech enthusiasts if you're into software development. If you're an entrepreneur or a manager, you could hire app developers from us. Follow us on social media to stay updated about all things tech.