It was August 1991 when a 21-year old student of computer science made a remarkable software movement. 
Linus Torvalds, a student at University of Helsinki, in his early twenties, casually announced developing a free operating system as a part of his hobby. And now, we all know that invention as "Linux" that has actually kickstarted the open-source movement. 
Exactly three decades later, open source has become the mainstream play. It is one of the major extended ways companies develop profit-oriented software and it is continuously shaping the enterprise software architecture. 
At present, availing of open-source software product development services is no longer a novel idea. Instead, it's a necessity in place to develop and deploy strategic software in the fast-changing digital world. 
If you have decided to develop a feature-rich software having a long-term implication, then choose to have open source development. 
Let's have a closer look at what open source means and its pros and cons. 
What is Open Source Software?
The term, "open source", was coined within the software development industry. It means something that can be used by anyone, modified, and shared. It refers to the specific approach of developing feature-rich software while encouraging the values of transparency, collaboration, and community-oriented development. 
In simple terms, open-source software solutions are publicly accessible without finding any restrictions. Such software is secure, functional, and reliable to meet the diverse requirements of enterprises. 
Unlike the proprietary software that can be legally copied, inspected, and altered by one single entity only, the open-source software has source code available to others. Developers can view, copy, and edit the same as per customized software development requirements. 
 Open-source software features to look at: 
* Free software product 
* Developers have access to the source code 
* Add new features and fix errors 
* Linux, LibreOffice, React, etc., are some of the popular open-source software 
Rising Demand of Open Source Software Solutions
There is no doubt in the fact that proprietary software providers dominate the market. Still, open-source software solutions have a fair share in the marketplace and, rise in demand owing to the following few facts. 
* Open source, Linux powered 75% of the public Cloud workload in 2020 and is expected to rise to 85% by 2024. 
* 80% of the IT departments are planning to increase their open source software use over the next 12 months. 
* 95% of the IT specialists have agreed upon the acceptance of open-source. 
* The driving forces of digital transformation services like data analysts and software developers rely heavily on open source to create innovative applications.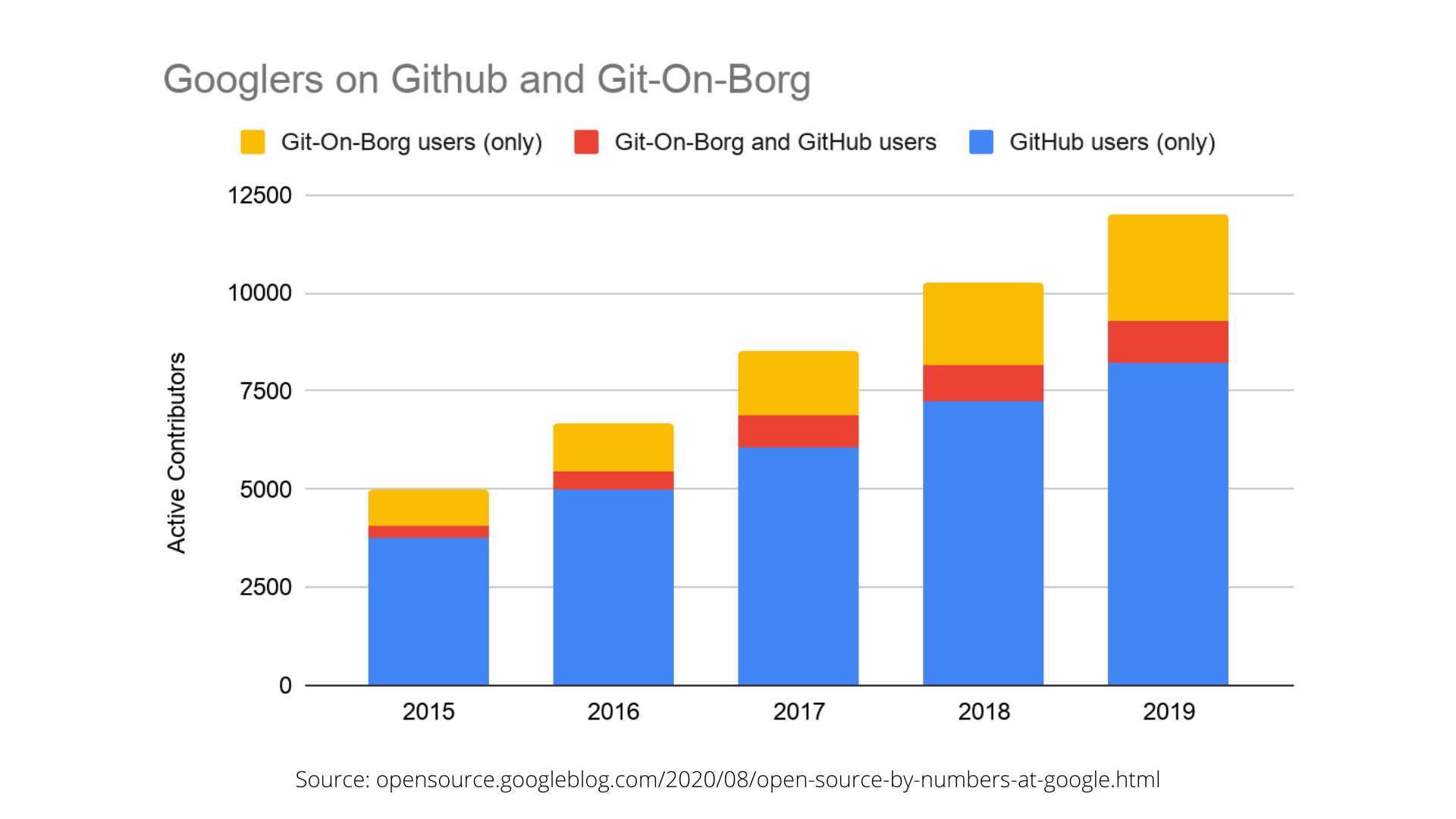 What is So Great About Open Source Software?
Enhanced Security
Security is of utmost concern for every single organization. In this digital age, hackers are active to get their hands on your company's sensitive information. You need to use secure software solutions that protect the interest of the company like account details, employee information, and business details. 
In that sphere, open-source is less prone to security damage and abandonment. Developers can address security issues and fix all the vulnerabilities in a hassle-free manner. 
Flexibility
The traditional software is confined within the limit and difficult for users to scale up and upgrade. As a result, several companies get stuck within the sphere of suboptimal products. 
Thus, to avoid the same, open-source software solutions offer relaxed and flexible terms and conditions. Developers can easily access the same, change, or scale up as per the enterprise's requirements. In short, IT professionals can tweak the source code of the software to meet the company's needs and objectives. 
Integrated Management
 It is important for enterprises to integrate business software with their existing applications and workstations. This is required for stakeholders to have a better understanding of the business workflow and operations. Open-source software products integrate well with other systems of the organization and offer an unmatched level of performance. 
Quality-Code
 Proprietary software solutions are developed by a small team of professionals. Most of the time, they do not pay heed to the seriousness of the code. However, open-source software developers create effective, efficient, and reusable codes that can be used over a period of time. 
What's Not So Good About Open Source Software?
* Compatibility Issues: There are times when open source software does not meet the compatibility factor. It could be due to the software not optimized for a particular operating system or device. 
* Less Official Support: The official support of open source software solutions is limited and rare. But there is no such shortage of third-party providers to get adequate support. 
* Diverse Interfaces: Unlike the proprietary solution, open-source software has a limited team of professionals working together as a collaborative effort. This makes open source products clunky and confusing at times. 
Remember: Quality Software Leads to your Business Success
A quality software product can make or break a business. Open-source software offers a great deal of flexibility, scalability, security, and a functional approach. Whether it's retail, healthcare, travel, hospitality, or any other sector, open-source software solutions are available for all spheres of industries. 
If you need any assistance regarding software development services, feel free to get in touch with OrangeMantra. It is a leading business transformation and acceleration solutions company that offers the latest tools, technologies, and resources for your diverse requirements. 
Frequently Asked Questions
What is Open-Source Software?
Open-source software is a free-to-access software that allows developers to edit and modify the code as per business requirements. There is a long list of open-source software available for a diverse set of enterprises. 
What is the Cost of Developing a Customized Open Source Software?

 
The cost of customizing the open-source software as per your business requirements depends on several factors like the nature of business, complexity, features, size, and more. 
In How Much Time Open Source Software Can be Developed?

 
There is no such strict timeline defined for developing a customized open source business software. Every business has a different set of requirements and needs according to which software customization takes place.