As soon as the coronavirus pandemic ends, the healthcare industry, like all other sectors, will face a new kind of world. This changed, (or behaviorally evolved) world will see things differently, especially in terms of public health and safety. If you are in the healthcare sector, it's the right time to prepare for a post-coronavirus world.
The economic conditions and the environment of delivering healthcare services will strikingly different in almost part of the world. People will be skeptical about going to crowded places and interacting with others in a medical care setting. That's where contactless healthcare solutions come into play.
In this blog post, we'll talk about how contactless healthcare solutions could help to contain and prevent future outbreaks. We'll discuss the roles of technologies like IoT for healthcare, drone delivery systems, and tech-enabled health facility management, among other things.
Many industry experts agree that the COVID-19 outbreak has brought both challenges and opportunities of equal intensity. Many pharmaceutical companies and healthcare solutions manufacturers have already started to work on innovative projects. Here are some possibilities that have the potential to transform healthcare services. 
Remote Health Screening Devices
Health screening devices equipped with technologies like IoT can easily enable remote screening. Remote screening not just enables care providers to maintain practices like social distancing but also provides real-time data. Such devices will also save a great amount of time, money, efforts, making jobs easier for healthcare professionals. Remote devices also improve patients' accessibility to medical care in semi-urban and rural areas.
Healthcare ATMs for Remote Areas
Healthcare solutions like automated vending machines have great potential to reach people living in remote areas. ATMs with healthcare services will dramatically improve the accessibility to medical care among rural populations. This equipment would be like ATMs. But instead of cash, they will dispense services like medical screening, digital health consulting, and dispensing medicine, among other things.
Contactless Scanners for Health Monitoring
Contactless health screening devices are already being increasingly used by hospitals and organizations worldwide. For instance, the popularity of digital thermometers skyrocketed following the COVID-19 outbreak. However, these contactless healthcare solutions we're talking about would be much more advanced than existing devices like digital thermometers. Contactless health screening devices would be able to deliver services like full-body scanning, temperature checking, and other areas of diagnosis.
Virtual Medical Consultation & Digital Prescription
Virtual consultation and telemedicine are already popular worldwide. Thanks to the coronavirus pandemic. Demands for such services will only grow over time. With evolved healthcare infrastructure and advanced healthtech solutions, virtual consultation will become more efficient. Healthcare providers can use technologies like video-conferencing and other digital communication methods to deliver effective services.
Healthcare Kits for Temporary Isolation
Isolation becomes a common practice during an outbreak like this. With isolation wards popping up everywhere, it becomes difficult to maintain the supply of medical care items for people living in the isolation facilities. Healthcare service companies can use this window to opportunity prepare for future outbreaks. Develop tech-enabled healthcare kits that can fulfill patients' needs during the event of an outbreak. Products like patient engagement solutions are becoming popular world during this crisis.
UGVI-based Disinfection Devices
Ultraviolet germicidal irradiation (UGVI) is a great tool for disinfecting healthcare facilities and public spaces during an outbreak. UGVI devices can also be used to maintain the hygiene of public places as a preventive measure. The use of such devices substantially reduces human involvement. These devices are also useful for cleaning high-risk areas like isolation wards and patients' beds. Minimizing human involvement reduces the possibility of human-to-human contraction of a pathogen.
Drone Delivery of Food & Medicine
Poland has started delivering COVID-19 test samples and medical supplies by deploying drones. The move has helped to reduce the spread of the virus due to minimal human involvement in the process. This trend will become more common across countries. During crises like the coronavirus pandemic, the delivery of food and medicines gets disrupted. The drone delivery system solves disruptions while enhancing safety and ensuring seamless medical care.
Conclusion
As the world grapples with this global pandemic, epidemiologists and health care experts are repeatedly warning about similar future outbreaks. Developing contactless healthcare solutions will give companies a competitive edge. The solutions will also effectively prepare us for fighting future pandemics. At OrangeMantra, we are working closely with healthcare companies to fight this unprecedented outbreak. We deliver a diverse range of healthcare-related services, including IoT for Healthcare, smart hospital solutions, and fitness apps, and much more.
FAQs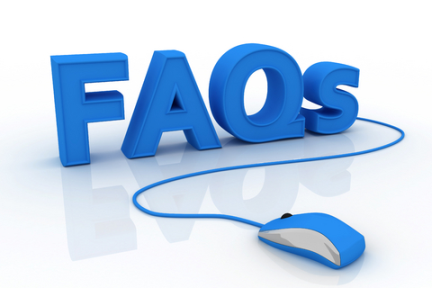 Q. What is medical technology?
Medical technology comprises a wide range of healthcare products and tech solutions used to treat diseases and medical conditions. Medical technology may broadly include medical devices, information technology, software solutions, etc.
Q. How much does it cost to develop a digital healthcare solution?
The cost of developing a digital healthcare solution mainly depends on your requirements. It's better to consult with experts to know the estimated cost development. OrangeMantra offers competitive pricing for all kinds of healthcare solutions like hospital management system and hospital management solutions.
Q. How long does it take to build a healthcare software solution?
There is no predefined development time for developing healthcare solutions. It depends on what kind of solution you need and the size of your healthcare facility. OrangeMantra has a track record of developing software solutions within a shorter turnaround time.