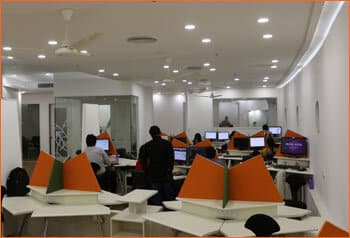 We are driving the future of technology for websites. Are you ready to take the roll? Innovate with
Tech@OrangeMantra
We are technology lovers, the mind' s eye that fuels it, the potential that shapes it and most of all the team that makes it possible.
We expertise code to deliver content in the most efficient way possible across various devices, to customers worldwide. We develop technology products that make online customer faster and more robust while making your online business experience intuitive, intelligent and interesting. And, did we mention, we' re Lean, Swift and super flexible while working on cutting edge technology stacks in PHP, Frameworks, Content Management System.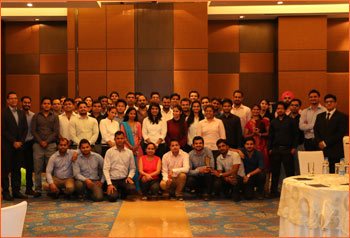 Strength of OrangeMantra
You can' t just choose a great team, you have to build one. True, we have a very well-considered recruitment process that checks all the boxes, but that' s only the beginning. We believe in giving our people the freedom to think, the space to grow and all the tools and encouragement they need to realize their ideas.
Young and Energetic Team- With no age barrier
Fun – because work really is
Collaborative – the more heads we put together, the better the ideas
Curious/Creative – we' re always looking for what' s next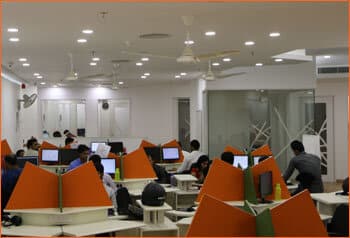 Workspace@OrangeMantra
From the get go, we wanted an office that anyone would love to spend their days in. Of course it had to be equipped with "state-of-the-art " technology, but what' s more important is an environment that nurtures its people. Orange Mantra' s calendar is dotted with training activities and social events, with many opportunities to know and grow with your colleagues.
Open plan office – so there are no barriers to communication
All in the chrome and glass technology hub of Gurgaon' s best planned Spaze iTech Park.
Join Our Team
Make A Difference in Your Career by Joining Us
We empower brands through innovative, leading-edge, and, concrete Web services, Mobility Solutions, and Digital Marketing Services. Our employees are our greatest resource who thrive to push the boundaries for a triumphant day.
And we encourage individuals always with welcoming hands. We look for techno-insightful candidates who meet with our challenges, results-driven culture, and work together as a team.
A career with Orange Mantra can offer genuine benefits for your prospect in all terms. If you are interested in joining; If you are not able to see current openings which you may be interested in, no worries. We still like to hear from you to be considered for future positions. We welcome experienced candidates only. Drop your CV at resume@orangemantra.com
WHY WORK WITH US
Over the last 15 years, we' ve done projects that span a breadth of disciplines. From IVR Solution for Airtel, Web Enabled ERP for KCIL, Wireless Technologies for Cellebrum, Corporate Portals of Powergrid, NTPC, Ministry of Power, Bio-World, Websites of HONDA, Haldiram' s, we' ve got a little bit more experience that our resume would suggest.
Have something special in mind? Ask us and we may surprise you with our experience.
We Work on Following Technologies
Mobility

iphone

Android

Windows

Apache

Titanium

Xamarin
Web Development

WordPress

Zend

Codeigniter

Drupal

HTML5

Joomla

Magento

PHP

Prestashop

Shopify

WooCommerce
Analytic

Big Data

Hadoop

mongo DB

Mean Stack

Business Intelligence

Dashboard
Enterprise

Open Source

Java

Oracle

Microsoft

SAP

Sales Force

Enterprise Data
Internet of Things

Beacon
Virtual Reality

Augmented reality
Winner CIO Choice 2017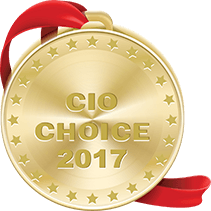 More