Upgrade Your Appointment-based Services with a Feature-rich App
Appointment booking apps have brought a revolution of convenience to many industries. From health care to beauty care and from business consulting to legal services, appointment booking apps are emerging everywhere. Appointment-based services have a long history. Before the advent of software-based solutions, appointment scheduling was a time-consuming process.
In a world dominated by software technologies, however, we have anything but time and patience. A slower appointment booking process hence could result in lower clients. Our appointment booking app solves exactly those problems. Provide a fast, frictionless, and immersive appointment booking experience to all your clients.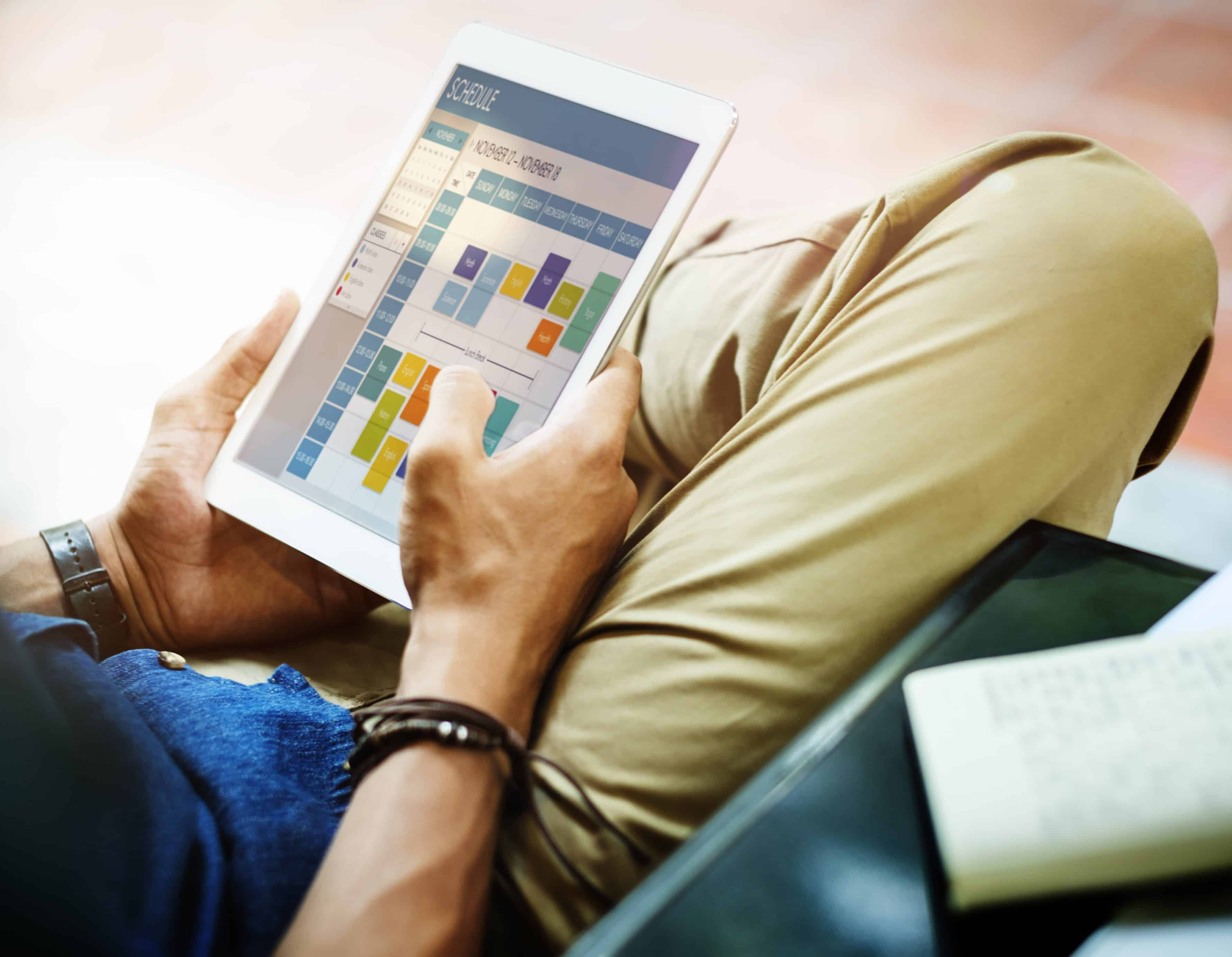 Why an Appointment Booking App?
An appointment booking app offers wide-ranging benefits regardless of the kind of service you offer. Whether you are in the healthcare industry, beauty care business, or business consulting services, the app dramatically improves your operations and customer relations.
Scalability
The appointment booking app creates room for unlimited growth. Scale the platform as your business or service grows with time.
Customizability
Create features and functionalities that perfectly serve your business. We specialize in creating highly personalized apps per business needs.
Analytics
Accurately measure the performance of your business/services with insights into bookings, repeat clients, popular services, and visits, etc.
Efficiency
You can use the app to manage services at multiple locations. Assign tasks to the staff at different locations, streamline processes in real time.
Syncing
Easily sync all your booking information and contact details with tools like Google Calendar, Outlook, etc. to stay informed and connected.
Promotions
Boost your businesses with special offers and deals on bookings. You can also use features like push notification to promote your services.
Key Features of Our Appointment Booking App
We make appointment booking apps equipped with the most advanced features and capabilities. Our award-winning app development team relies on a fleet on the most advanced tools and technologies to create flawless solutions.

Mobile-first online booking
We create an intuitive cross-platform app experience. You can also integrate social media channels like Facebook and Instagram and accept a booking from these platforms as well.

Reminders & push notifications
The app offers an appointment reminder for both the client and the service provider. You can also send custom reminders and messages to clients using push notification capabilities.

Social media integration
Integrate popular social media channels like Facebook, Twitter, and Instagram to create brand awareness, customer interaction, etc. We also integrate WordPress and other CMS.

Uncompromising security
We ensure that the app provides a secure platform for communication between you and your clients. All communication data get robust protection. We also secure every step of online payment processing.

Custom promotional features
Choose a set of personalized features for promoting your business/service. Coupons, gift cards, reward points, and many options to create a unique set according to your needs.

Customer support button
Let your clients contact you with just a tap of a button. Integrate phone, email, and/or WhatsApp contact buttons, according to the specific needs of your service.
Appoint Booking Apps for Every Kind of Service
We specialize in making a highly personalized appointment booking app for every kind of service. From beauty & personal care to medical and legal services, our development offerings cover everything.
Health Care Services
Apps for personal medical care clinics, clinic chains, and a hospital.
Beauty & Personal Care
Appointment apps for beauty salons, spas, hair salons, and nail salons.
Fitness Services
Apps for gyms, physical fitness centers, health clubs, yoga clubs, etc.
Legal Services
Appoint booking apps for lawyers, law firms, and legal consultants.
Business Consulting
Apps for professional consulting service firms and consultants.
Other industries
Appointment booking app for government agencies, and service companies.
Our Appointment Booking App Portfolio
We have worked with a diverse range of clients delivering different services. Be it an independent business consultant or a hospital chain, we have solutions for every need.
What clients say
"We needed an online appointment booking solution for our mental health care clinic. OrangeMantra built a beautiful app with great features. We got the desired features within our budget."
Sr. Manger at psychology clinic chain 

"We were expanding our beauty salon chain to multiple new locations. We wanted to streamline the online booking process with iOS and Android apps. Team OrangeMantra developed both apps with amazing features."
MD of a beauty care company

Frequently asked questions
Every service-based business can use online appointment booking/scheduling apps. These include medical care service providers like physicians and dentists, beauty care providers like spas and salons, and professional service providers such as business consultants.
The costs of developing an appointment booking app depend on several factors. Design complexity, development time, type of features, etc. play an important role in calculating the costs. OrangeMantra builds impeccable appointment booking apps at competitive prices, without compromising with quality.
We offer rapid app development services to meet your requirements urgently. However, there's no predefined time for developing an appointment booking app. The development time varies depending on the features of the app and its design. The best way to know an estimated time is to consult app development experts.