Our teams are working remotely to meet your tech requirements promptly – Contact us Today !
Performance issues, bugs, and security breaches are more common in the arena of online commerce than you'd imagine. As the pressure to scale up grows, more online merchants are experiencing disruptions in their business. Be it a minor technical flaw or a major crash, every performance issue adversely impacts your business — in more than one way.
We have a team of veteran software testers, eagle-eyed quality auditors, and experienced eCommerce specialists to test your website and identify every glitch and bug. Our eCommerce testing services ensure that your solutions run seamlessly and create the desired business results. We also help you to effortlessly manage operations even during overwhelmingly high demands.

Omnichannel UX enhancement
With the right eCommerce testing services, you can ensure that your customer gets an engaging experience across the website, mobile apps, and social media platforms. Our testing services fetch data from all your channels and analyze them using cutting-edge methods and tools.

Personalized customer experience
By using AI- and ML-based tools, you can create greatly personalized shopping and site navigation experiences. These tools collect huge amounts of data, predict shopping behaviors, and let you customize features accordingly. We help you achieve all these to boost business.

Risk and value assessment
Our eCommerce software testing services also help you to analyze risks and gauge the value of your operations. We ensure that your eCommerce development stays focused on achieving the highest value while ensuring minimal risks. We use advanced risk assessment methods.

Lowest disruptions & downtime
Using a comprehensive range of testing methods and tools, we make sure that your eCommerce solutions run without any disruptions or downtime. A combination of test automation and human intelligence enables us to achieve the best results possible in eCommerce software testing.
Our eCommerce Software Testing Portfolio
Our eCommerce testing services have helped small online businesses and large retailers alike to ensure seamless operations and superior customer experience. Be it ensuring higher website speed, a mobile-optimized design, or secure payment processing, we have delivered first-rate services to every client.
View full portfolio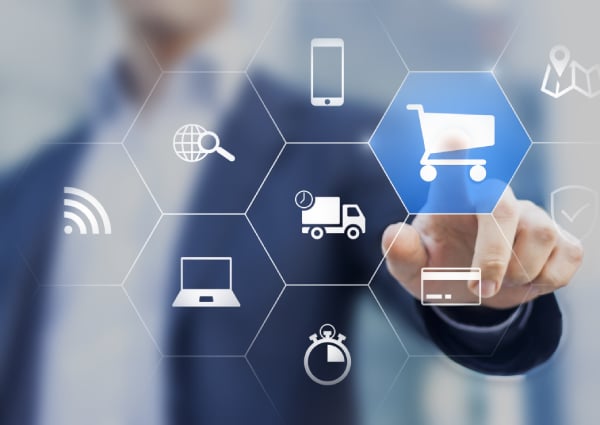 What Clients Say

OrangeMantra's testing services helped us make important changes in our eCommerce solution. The team detected all the bugs and issues in our site and resolved them quickly.
– Operations manager at an online fast-food delivery provider

I was looking for a reliable website testing service company to enhance our online store performance. A friend of mine recommended OrangeMantra. The team offered great help and fixed all the issues on our eCommerce site.
– Co-owner of an online clothing retail business
Frequently Asked Questions
Looking for reliable eCommerce software testing services?
test