Our teams are working remotely to meet your tech requirements promptly – Contact us Today !
Hybrid Application for Employee Safety Tracking and Security Reasons
With the rapid advancement in digital technology, the workforce has turned out to be more mobile today by using smart devices. Work from home has demonstrated to be an extreme performance booster. However, such improved mobility comes with some serious threats and challenges. Employee tracking system is vital for businesses as it facilitates a seamless association with remote working groups.
Objective
Mis-happenings cannot be anticipated. With the increasing number of road accidents these days, employee safety is important to any organization. And if teams are working remotely, it is challenging to help employees when they need some prompt help in case of any emergency. The objective of this project was to develop a hybrid application for employee safety and security for implementing precautionary steps to handle an emergency situation.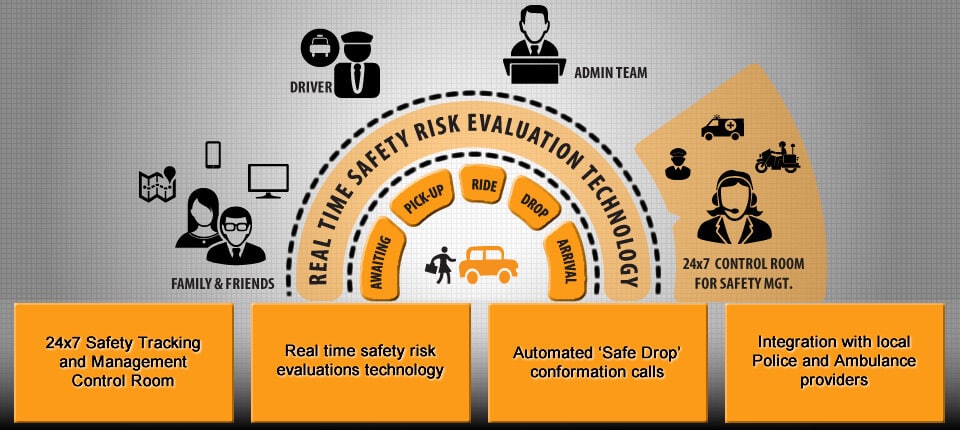 Challenges
Policy Management Real-time location tracking of employees
User privacy
Data protection
Application connectivity in offline mode
Approach
Understanding the client's requirement is the utmost priority for us. We chose to build a hybrid application for giving the advantage of platform independence.
A proof of concept app was developed first with a few primary users using the mobile application.
A backend system was developed using web framework to manage these users. Real-time tracking of location was implemented through the app in the employees' mobile device.
The hybrid mobile app was empowered with a workflow to submit any suspicious string in the neighboring areas.
The Security chief could also set geo-fencing points for a particular employee on a location. If someone went of the range, then the app will send real-time notifications to the person handling all the activities.
Outcome
Simplified security management process
Competent tracking process
Intuitive UX
Scalable web and mobile cloud-based solution
test