Shopify is undoubtedly one of the best eCommerce platforms out there. But most other eCommerce development frameworks, Shopify, too, has some drawbacks. Knowing these limitations is crucial to your expectations from an online store. There are certainly numerous advantages of Shopify that make it a leading eCommerce platform. But it shouldn't mean you ignore the disadvantages altogether. In this blog, we will specifically talk about why you don't get from Shopify Plus online store. Keep scrolling to know the limitations.
eCommerce Functionalities That You Don't Get with Shopify Plus
From design customization, to store management to payment processing, Shopify Plus has some limitations that may affect your online business. Let's have a look at all these drawbacks.
1. Customizable store backend
With Shopify Plus, you can easily customize the storefront. But when it comes to personalizing the back end, Shopify would disappoint you. The process of making alterations on the back end is tedious. You need to manage the modifications and additions through the front end. Alternatively, you need to customize the store's API, which is quite complex. Shopify Plus relies on third-party apps to enable customization and feature modifications. This not just adds up to complexity but also additional expenses for the store owner.
2. Sales commission on your transactions
Shopify takes a small amount of value from your sales. This is quite disappointing and even ridiculous for many store owners. Worse yet, the eCommerce platform provider doesn't explicitly mention it in their pricing plan. Shopify charges this commission even without marketing or doing anything else to enhance sales in your stores. Many Shopify store owners fail to notice that they would be eventually charged a sales commission.
3. Payment gateway lock-in
Shopify enables you to customize the look of your store front end checkout. However, you are not allowed to add fields or modify functionalities for Shopify payment gateway. Many store owners have expressed frustration over this limitation. This drawback could significantly affect areas like international sales. All of us realize the importance of having a seamless checkout process for successful eCommerce. With checkout lock-in, it's difficult to ensure a smooth shopping experience for all kinds of shoppers.
4. Multi-storefront management
You can link multiple eCommerce domains to a single online store. But Shopify Plus doesn't let you manage different storefronts with different warehouses. It creates challenges while managing multiple brands for one store. Besides, store owners find it difficult to manage catalogs, B2B services and maintain inventory management efficiently. If you run a medium to a large online store with diverse brands, this is a significant issue. To efficiently manage multiple brands and inventory, full control over multi-store management is crucial.
5. eCommerce analytics
Shopify lacks in-depth analytics functionality. Since it doesn't have a full-blown in-built analytics dashboard, it's difficult to get a useful insight, especially for big online retailers. Its analytics features are designed for small and medium businesses. So, scaling up sales and getting the data often become challenging for large businesses. For instance, if you are an online retailer with diverse offering you might be having trouble getting customized reports from specific product categories.
6. Product search and filtering
Product search functionalities on Shopify stores may leave customers dissatisfied. Despite touting itself as an out-of-the-box eCommerce platform, Shopify provides considerably basic product search features. For example, if a shopper types a product name incorrectly, which is quite common, no results appear. Shopify doesn't autocorrect product search results. Besides, unlike other advanced eCommerce platforms, Shopify stores don't offer suggestions while a shopper starts typing a product name. Be it eCommerce website or Shopify app development, this limitation is common across platforms.
7. Lack of international support
eCommerce businesses are not limited to geographic boundaries. So, it crucial for eCommerce platforms to offer extensive support when it comes to doing business in international markets. Complying with international rules and guidelines is crucial to running internal eCommerce. Shopify Plus doesn't offer required tools that help international customers deal with regulatory compliance or taxation processes. Besides, the lack of extensive multilingual support also makes it difficult for store owners to expand internally.
Conclusion
Whether it's multi-store management or internal business expansion, Shopify lacks some important functionalities. These disadvantages are the reason many big online retailers prefer Magento Commerce over Shopify Plus. However, Shopify remains a top choice among small and medium businesses. Small businesses prefer Shopify Plus as a ready-to-launch online store. Many businesses also choose customized Shopify solutions to launch their online business.
At OrangeMantra, we offer eCommerce consulting to clients before they finalize a solution. Our eCommerce services are tailored according to the individual needs of businesses. We recommend Shopify mainly small and medium enterprises. For big online retailers, Magento Commerce is the most recommended platform. Follow our blogs to stay updated about everything eCommerce.
FAQ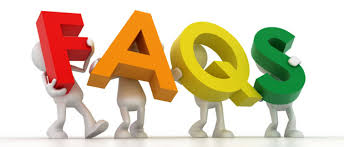 Q. What is the difference between Shopify Plus and Shopify?
Shopify is designed for small to medium businesses, whereas the newer Shopify Plus is designed for large online retailers. Their major functionalities are similar. But Shopify Plus can handle more transactions than a regular Shopify plan.
Q. What is multi-store eCommerce?
Multi-store eCommerce enables online retailers to manage multiple brands and multiple sites that serve unique audiences. The need for multi-store eCommerce continues to grow as manufacturers and distributors sell direct and develop stores according to changing customer needs.
Q. How much does it cost to build a custom eCommerce website?
The costs of developing a custom eCommerce website depend on several factors. Elements like design complexity, development time, choice of technology, among other things, decide the total cost. OrangeMantra has a track record of developing flawless eCommerce solutions at a competitive price and in record time.