Before the influx of IoT healthcare solutions, people's interaction with doctors was only confined to scheduling appointments, making visits, and consulting via text or telephonic conversation. But today, people have become more conscious about their health status and are keeping pace with the advanced healthcare IoT solutions. With the rising demand for the digital transformation of healthcare for better patient outcomes, integrating IoT healthcare solutions can elevate hospitals and healthcare centers to a new level. From transacting real-time patient information to taking proactive measures, an IoT-enabled healthcare infrastructure can overcome all the challenges that are faced by traditional hospitals and healthcare centers.
Common Challenges that IoT Healthcare Solutions Can Help You Overcome
1. Keeping pace with the changing dynamics
When it comes to keeping pace with the ever-evolving healthcare environment, doctors, medical practitioners, hospitals, and other healthcare providers are exposed to a number of challenges. Moreover, with the rising cost of healthcare, the affordability of the cost becomes a major concern for ordinary citizens. Besides, the changing demographics have also opened the door for growing markets, each having their own unique needs. Furthermore, the majority of the population comprises aging people who require regular and personalized healthcare services.
IoT solutions can provide remote connectivity and affordability of healthcare services. Smart hospital solutions can reduce healthcare costs, ensure optimal resource utilization, and improve planning and allocation. IoT-driven patient care solutions can help physicians to dedicate their time and effort to personalized healthcare for the aging population. The data collected by healthcare IoT solutions enables them to deliver personalized healthcare service to the patients, catering to their unique needs in real-time. This way, IoT solutions can significantly improve the doctor-patient relationship.
2. Ensuring patient care and safety
Patient care and safety is the top priority of any hospital or healthcare centers. However, due to certain unavoidable circumstances such as long waiting hours or duration between the clinic and hospital visits call for enhanced disease management. Sometimes, restrictions are imposed on the readmission of patients by many hospitals, and the collection of data is also delayed due to several reasons. This is why patients are looking for a way to access cost-effective treatment and care services without compromising the quality of care.
IoT-enabled patient care solutions can ensure the supreme level of patient care and safety. IoT devices such as sensors and wearables collect patient information in real-time that can be accessed by their doctors and physicians easily through mobile devices. This can eliminate long waiting hours during visits and even schedule visits only for diagnosis and treatment. Doctors can remotely monitor their patients and be informed in case of any emergency. Moreover, the patient data is stored on the cloud and helps physicians, insurance providers, and hospitals to access their data for their own purposes. The data stored in the cloud can be accessed by authorized parties which increases patient safety.
3. Quality Service & Compliance with Regulations
Quality service and compliance with an increasing number of regulations is a major concern of the healthcare industry. It has to deal with and reduce the higher amounts of medical errors that can impact patients. Additionally, healthcare service providers have to look for an efficient and secure drug supply chain management system to ensure that medicines are supplied effectively and at affordable pricing to the patients.
IoT healthcare solutions can perform automatic checks and screening to ensure compliance with the regulations. With its capabilities such as real-time patient monitoring and collection of patient information, IoT solutions can help combat the risks of medical errors and save thousands of lives. IoT technology is a perfect way to standardize processes and provide healthcare so that the chances of errors are significantly reduced.
IoT mobility solutions can also help health providers to optimize their medical supply chain management and make healthcare transparent for both the provider and the patient while ensuring compliance.
4. Operational cost reduction
High operational costs have urged millions of hospitals and healthcare centers to look for a solution that will improve the efficiency of their operations thereby reducing the overall cost.
Enabling smart hospital solutions in the healthcare infrastructure can efficiently automate patient care workflow and enhance interoperability to reduce high operational costs. These solutions can enable efficient data transfer, machine-to-machine connectivity, information exchange, and many more to ensure efficient and cost-effective healthcare delivery.
Moreover, employing an automated healthcare system can reduce human interventions and manual interactions during the healthcare process, which ultimately will lead to reduced operational costs, tuned workflow, and healthier and safer patients.
5. Eliminating the risks of system errors
We have already discussed that an increased number of medical errors can impact the health outcomes of patients and even tarnish the brand reputation of hospitals and healthcare centers. Enabling smart hospital solutions and IoT-powered systems can greatly eliminate the potential risks of healthcare system errors. By automating various medical processes you can reduce the number of human interventions and interactions. Machines don't get tired or exhausted like humans and always ensure accuracy.
The IoT technology can monitor operations in real-time and notify healthcare providers to address issues or instances where chances of errors are likely to exist.
6. Real-time disease management
The majority of the worldwide population is elderly who are suffering from critical diseases such as heart problems, diabetes, obesity, cancer, arthritis, stroke, and many more. Therefore, disease management is a major concern of healthcare providers as it impacts the outcomes of treatment and care. However, since patients are not always under medical supervision or spend time outside the hospital or clinic during visits. Hence, an IoT solution can help healthcare providers to monitor the patients in real-time and manage their disease treatment effectively.
Since patients of chronic diseases have to be conscious about their health during hospital or clinic visits, patient engagement solutions such as wearables and other IoT devices like asthma tools, heart monitors and glucometers can help them monitor their health in real-time. Patients can get an overview of their health statuses such as blood pressure, body temperature, body mass index, cholesterol levels, and many more on their fingertips. Patient information is stored in the cloud which can be accessed by doctors or physicians in real-time and use it to remotely monitor their patients and assist them in managing their diseases.
7. Enhancing patient experience
Since the internet is home to unlimited information, people can access this information to explore various healthcare options or reach the right healthcare provider for the treatment of their specific diseases. Therefore, the healthcare industry needs a suitable platform to provide personalized healthcare services to patients to meet their specific demands effectively.
Real-time patient information collected through patient engagement solutions and other IoT healthcare solutions, cloud connectivity enables physicians and doctors to access data and monitor the patients in real-time. They can easily identify instances of risks and suggest preventive healthcare tips well in advance before they develop a chronic disease. Moreover, IoT-enabled patient care solutions can eliminate the need for frequent visits to hospitals and clinics, help aged patients who are living alone to track their health using the data collected by patient engagement solutions, stay healthy, and get immediate help in case of an emergency.
8. Dire scarcity of healthcare providers in rural areas
The shortage of doctors and other healthcare providers is a major problem for patients living in rural or remote areas. IoT healthcare solutions help patients to contact with doctors and healthcare providers remotely and get instant remedies or treatments from them in real-time. Doctors and physicians can connect with the patients through video technology and use data collected through IoT devices and solutions to provide necessary consultation and service on-the-go.
9. Effective data management
The healthcare systems have to deal with voluminous patient data coming from multiple sources. Handling this humongous amount of data can be difficult for doctors and physicians in the coming years.
Cloud-based smart hospital solutions can efficiently collect and manage patient information from a diverse range of devices and enable accurate data reporting in real-time. Healthcare providers can access and analyze data in real-time, and develop actionable insights to offer personalized diagnosis and treatment of the patient. Moreover, data visualization can help them make sense of the data quickly and effectively.
10. Efficient medical staff management
Medical staff management solution is something that shouldn't be ignored by healthcare organizations. Inefficient medical staff management can significantly increase labor costs for hospitals and other healthcare centers. To reduce labor costs while ensuring superior-quality care delivery, healthcare organizations should consider optimizing and modernizing their recruitment, scheduling, resource allocation, and retention methods to enable a comprehensive and sustainable medical staff management solution and strategy.
Smart hospitals leverage the power of IoT-driven medical staff management solutions to streamline their processes, ensure tuned workflow, manage resource allocation and utilization, schedule treatments, and tweak everything from a centralized place to deliver outstanding healthcare service and patient experience.
Conclusion
Increased adoption of digital transformation by many healthcare organizations has led to excellent patient ad medical staff experience. As a leading digital transformation service provider, we have empowered all business verticals with the right digital solutions that have delivered the best outcomes for the organizations.
We, at Orange Mantra, realize the growing demand for smart hospital solutions in the coming years, and this is the reason why we extend our IoT healthcare solutions to several healthcare organizations and help them deliver the best healthcare services to their patients. We offer a plethora of healthcare IoT solutions and services to meet the needs of the healthcare industry and patients. Get in touch with us to know more about our healthcare IoT solutions and services and get the best-fit solution for your patients, medical staff, and your healthcare organization.
FAQs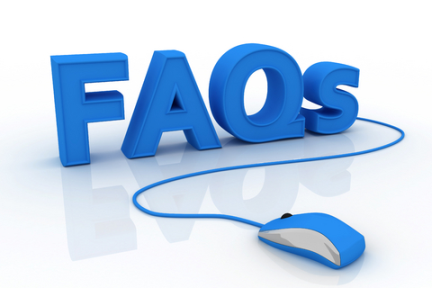 Q.1. How will IoT wearables and devices transform healthcare?
Ans. IoT wearables and devices help doctors and physicians to monitor their patients remotely and reduce the number of hospital or clinic visits unless there's an emergency. This also saves a lot of time and effort consumed in regular visits. IoT devices serve as good medium for healthcare providers to monitor the physical activities of the patient, suggest healthcare tips and medical plans, or send alerts before anything goes wrong.
Q.2. What do you mean by IoT solutions in terms of healthcare?
Ans. IoT healthcare solution is a collection of monitors, wearables and fitness trackers, biosensors and mobile apps that helps healthcare providers to keep track of patients' health, collect real-time data, and provide necessary medical plans, treatments, send alerts or recommendations remotely.
Q.3. How much does it take to build an IoT healthcare app?
Ans. The development cost of an IoT healthcare app may depend on the complexity and the number of features you want add in your healthcare app. On average, the cost of an IoT healthcare app may be anywhere between $10,000 and $15,000. Orange Mantra offers the best IoT healthcare solutions at an affordable price tag. Get in touch to build a next-gen healthcare app with us today.